The love for Australian-made beauty isn't exclusive to here at home. Our laid-back approach is admired around the globe. Former Australian beauty editor Chloe Brinklow has witnessed first-hand how the Australian beauty industry is perceived and appreciated over in New York, where she now lives.  
Chloe herself embodies a lot of what many would agree is so synonymous with Australian beauty: Her minimalist makeup look, undone textured beach hair, and always-tanned skin pay homage to her Central Coast upbringing.
A former magazine journalist and brand and digital consultant with over 10 years of experience in the beauty industry, Chloe created TOMBOY Beauty, an editorial site that favours a 'less is more' approach to beauty because she felt there was a gap in the market. She's since gone on to launch her own creative agency in New York where she manages talent and works with fashion and beauty brands.
From what it is about a-beauty that has caught the attention of the US, to what trends Chloe has seen over there that she predicts will make their way to our own shores, we spoke with the Aussie beauty for her top insights and go-to homegrown products she wishes she could buy in New York. 
---
What is Australian beauty? 
"Natural: In aesthetic, practice, and process," says Chloe. "Australia is rich in diversity, but I don't think it's enough to just say that. I would love to see brands and publishers showcasing and amplifying Australia's diversity more intentionally through the lens of beauty, across culture, race, age, size, gender and sexuality."
The best in the world
When it comes to outperforming the world in beauty, Chloe says we nail the sunscreen category better than any other country. "With the highest incidence of skin cancer in the world, it's no accident that Australia has made leaps and bounds in recent years in the sunscreen category. Ultra Violette, IMO, is unmatched in effectiveness, wearability, and formula – plus it's woman owned! I wear Queen Screen every day and bribe Ava Mathews - the co-founder - more than I care to admit to top up my supply, as it's not available to purchase in the US yet!"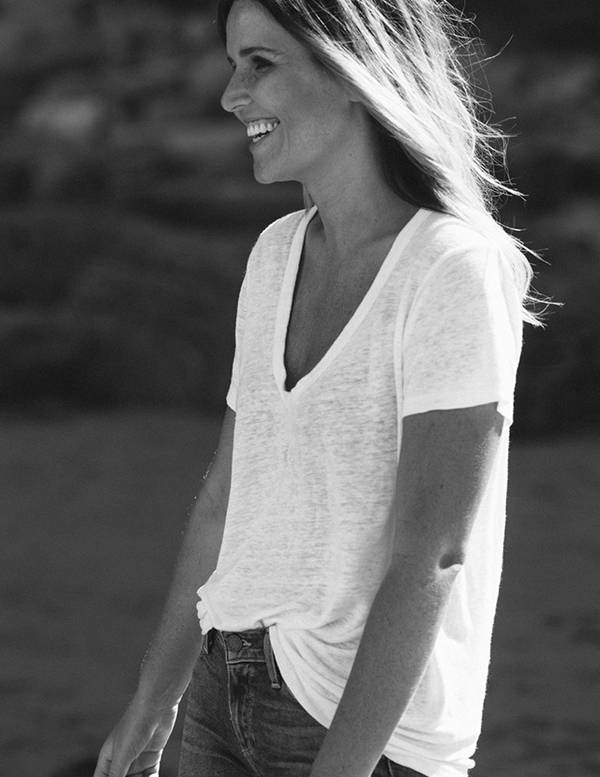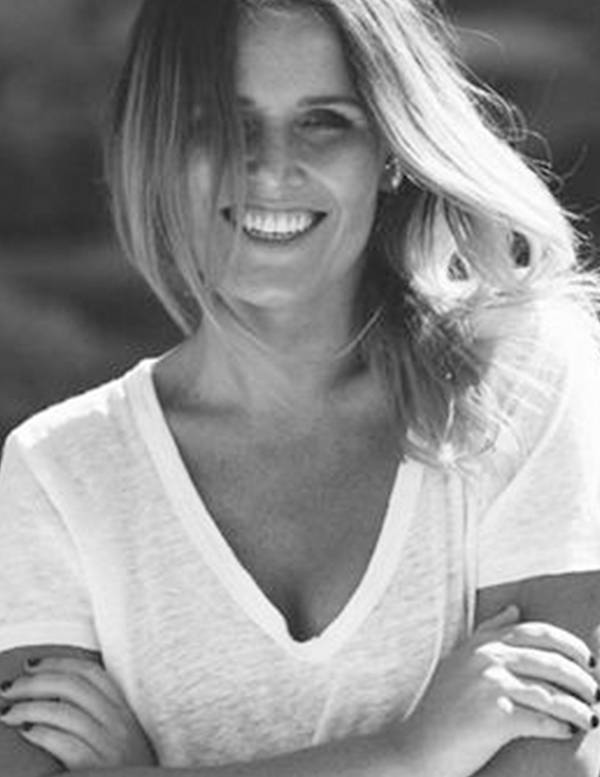 The perception of Australian beauty in the US
There's a reason the a-beauty trend has gained worldwide interest. "In the US,  I think it is perceived as effortless, undone, and indicative of the active, outdoor-sy Aussie lifestyle," shares Chloe. "A lot of people ask me for natural and organic a-beauty recommendations on set, which I think really highlights the assumption that because Australia is so geographically grounded in nature, that the beauty offering too leans in this direction."
Cult A-Beauty Brands
When we asked Chloe which Australian beauty brands have a cult following over in the US, two brands came to mind: Lanolips and Slip. "I have never been on a shoot without seeing a tube of Lanolips 101 Ointment in the makeup artist's kit," she revealed, adding that Slip pillowcases and eye masks are everywhere thanks to advocacy from goop and Poosh. "From a wellness perspective, The Beauty Chef and Bala (weight bangles) are highly coveted. I know things have penetrated the market when they start to show up in my friend's apartments who aren't involved in the industry!"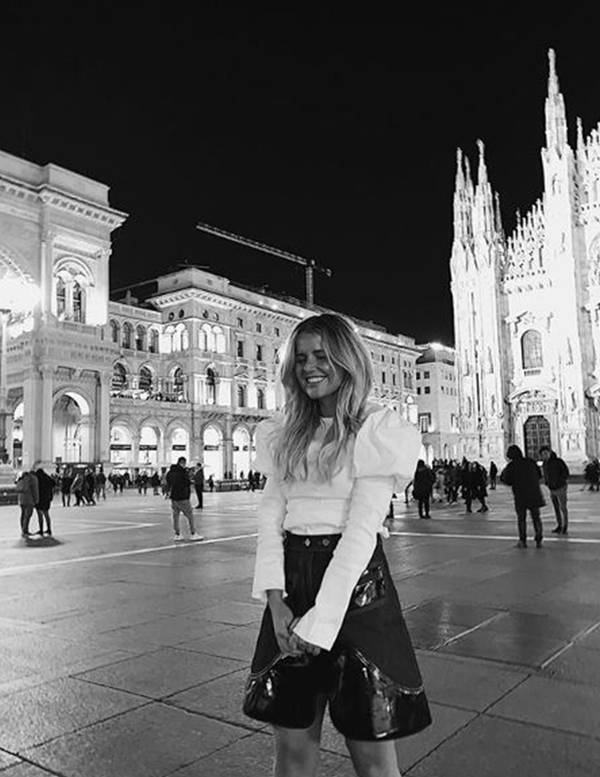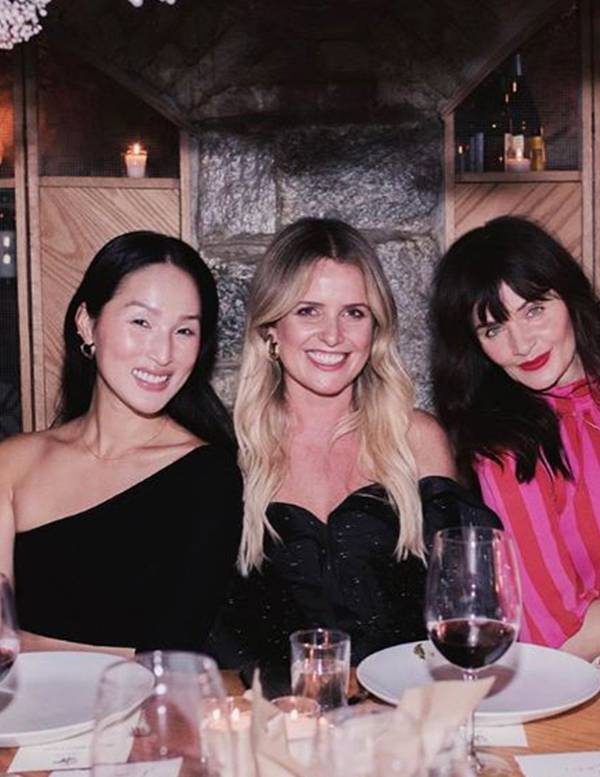 ---
Chloe's Australian beauty edit
We asked Chloe to share her favourite Australian beauty products with us.
David Mallet Australian Sea Salt Spray  
"I am not big on styling my hair with heat more than once a week and prefer to wash and wear. I spray this David Mallet sea salt spray in damp strands and let it air dry. The results mimic post-swim hair after jumping in the ocean at my beloved North Avoca beach. It's been a cool 18 months between dips, thanks to COVID border closures and flight caps. David Mallet for PM over Sco-Mo any day!"
Bluem Finger Lime Repair Serum
"I skipped the acne phase in my 20s, so my 30s have unfortunately been a minefield of navigating adult acne. I have the triple whammy when it comes to cause - inclusive of hormonal, environmental and dietary triggers. This Bluem serum is made of naturally derived ingredients, hand poured in Byron Bay, and is effective enough to use stand-alone when my skin becomes over-sensitised from my regular actives."  
Lanolips 101 Ointment 
"Not just for lips. I pop it on my eyelids and cheeks for an ultra-dewy highlight."
Elle Effect Tan 
"I am naturally pretty tan (even with daily SPF use) due to my penchant for outdoor activities and walking/cycling through the city as preference over cars and the subway. Though, when I am suffering through a Northern Hemisphere winter in New York and the vitamin D levels are low, this self-tanning mousse helps keep the appearance of a healthy tan and my spirits high. It doesn't flake off, rather it fades, and is rose scented with no archaic, lingering DHA smell.  
Ultra Violette Queen Screen
Luminizing Skinscreen Serum SPF50+
"Queen Screen, 365 days a year. I'm all for multipurpose products and the built-in serum + primer under makeup qualities makes it a staple in my regimen."
---
The Aussie beauty products she can't get in the US
"See above. And if I am honest, most Aussie products I wish I could get here in the US are food-related. Fresh, organic Aussie produce + Arnott's Mint Slices, because… BALANCE."
The next big thing in beauty 
We asked Chloe for her insider tip on what's trending in beauty in the US right now that we should keep an eye out for here in Australia: "I think naturally derived ingredients, carbon neutral and environmentally conscious brands that actually walk the walk without green wash marketing are going to prevail."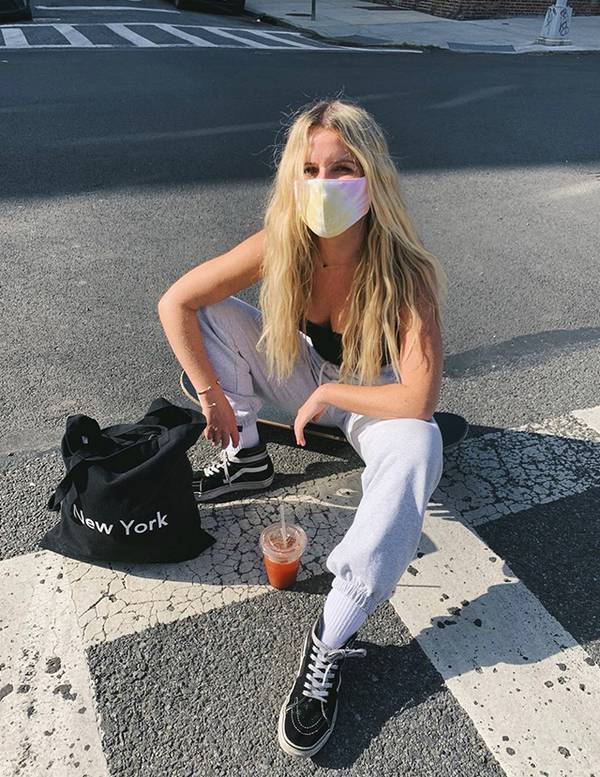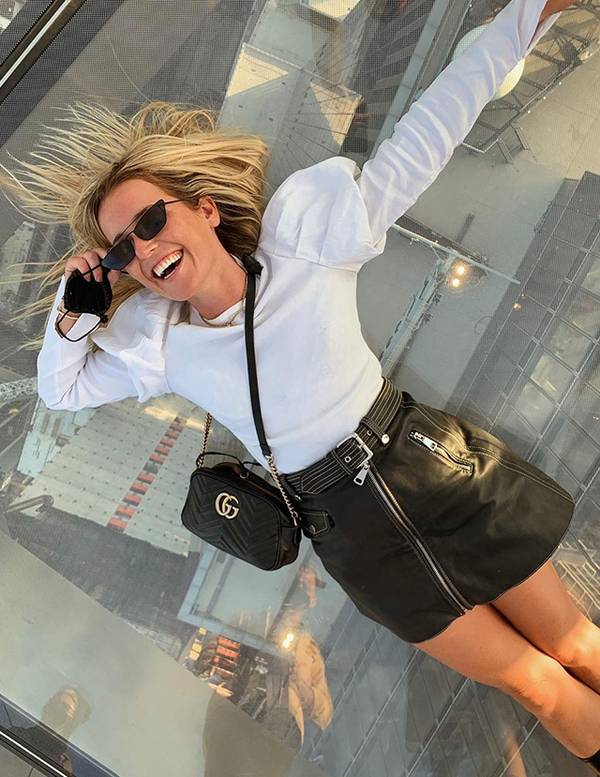 ---
Her hit list
The Australian beauty products Chloe is keen to try next...
#1 / "Eye of Horus Cosmetics is a brand I am really interested in right now. I have their Sacred Earth Palette which is a contour, illuminator and two blush shades in one. It's a powder palette that wears like a cream, made in Australia with natural ingredients. I am excited to try more of the range."
#2 / Youtuber Lauren Curtis' new brand, Lounge Face. In my very short corporate career as a publicist in Sydney many moons ago, I repped her. I have always been inspired by her entrepreneurial and pioneering spirit. She just launched a mascara, though it sold out before I could put in an order so I am patiently awaiting a re-stock to try."
#3 / "SSAINT Perfume – I recently saw on Instagram that two women from my hometown on the Central Coast launched an androgynous fragrance line – I've always favoured masculine fragrances over sweet-smelling ones. The branding is really beautiful and I AM ALL ABOUT women taking the leap into passionate ventures and entrepreneurship."
Credentials
TOMBOY Beauty / @tomboybeauty
Chloe Brinklow / @chloebrinklow