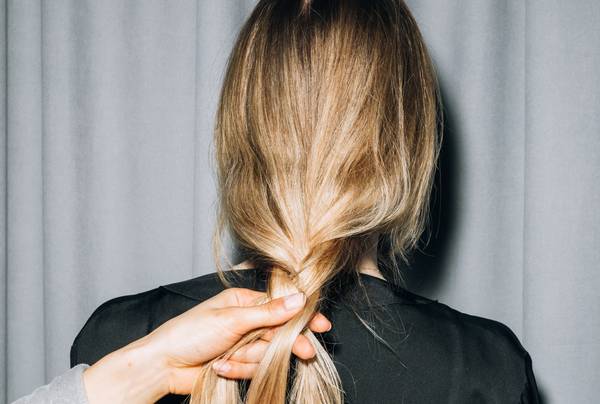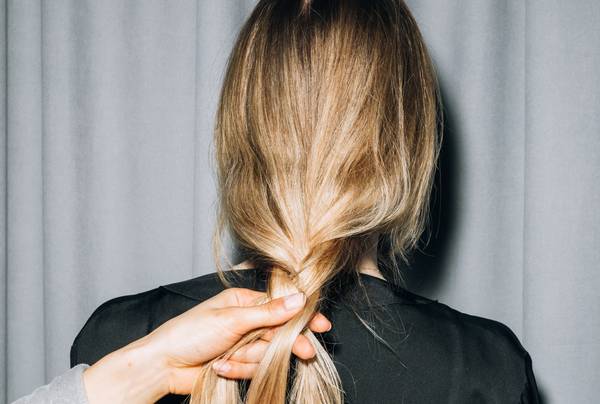 It's hard to believe that Davroe haircare has been around for over 35 years. The 100% Australian-made and owned haircare brand has always been at the forefront of the clean beauty trend (their formulas have been free of nasties like sulphates and parabens long before clean beauty was even a thing!).
And they're constantly evolving and improving their formulas with the best natural ingredients and scientific advancements so their range always feels fresh and ahead of the hair game. It's their unique combination of a long-standing reputation and know-how in the haircare industry paired with their desire to always improve and deliver gentle, premium hair products that are kind to your hair and the environment that makes them one of Australia's best hair brands.
Now available at a-beauty, we love everything Davroe stands for, and more importantly, we love the good hair days their products deliver!
---
Reasons why you'll love Australian hair brand Davroe
We tend to be super picky and knowledgeable when it comes to our skincare routines and when determining what is worthy of a place in our everyday beauty regimen, but often we don't put the same thought and attention into our haircare. Which is a mistake. Luckily, Davroe ticks every box when it comes to nurturing your hair - all while keeping the environment top of mind.
We interviewed Davroe Owner and Director, Mary Centofanti, to find out what makes Davroe a must-try hair brand.
Free from sulphates and parabens
"We were Australia's first salon professional brand to remove all sulphates and parabens, and remove all animal and animal-bi products from our formulation!"
Vegan and cruelty-free 
"As a company that has been manufacturing haircare products for over 92 years. I am proud to say we have never tested on animals, and since 2007 our formulations and products have been 100% vegan."
Australian owned and manufactured in Australia, too
"Many people don't know that we manufacture our own products right here in Australia, and that we are a family owned, Australian company."
Formulated for Australians by Australians
One of the benefits of trusting your hair's health and styling in the hands of a homegrown hair brand is that they have a deeper understanding of our unique weather conditions here in Australia - so you know you're using products that can keep up with your lifestyle. 
Centofanti recommends adding the Luxe Leave in Masque to your haircare routine if you live in Australia. "Think of Davroe's Luxe Leave-In Masque as SPF for your hair," she explains. MCT is her other must-have. "Many people think they just need extra moisture in the warmer months; the reality is we need hydration in our hair all year round due to different factors and elements we face i.e. the sun, pollution, heaters in homes etc. Also, if you tend to use heat styling tools, hydration is required to replenish what has been taken out."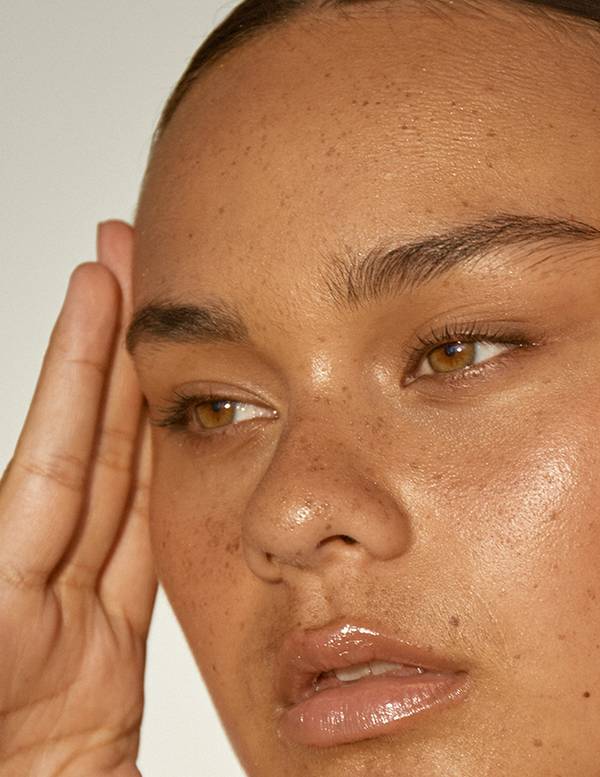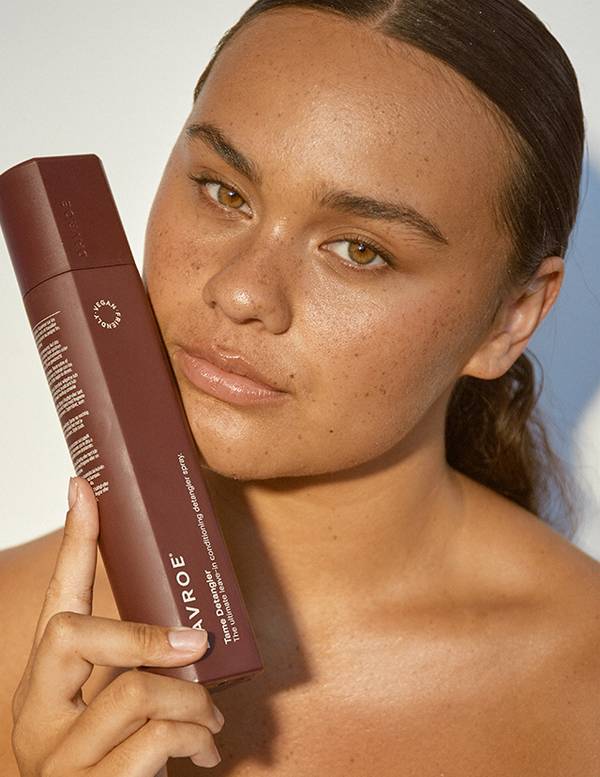 The best ingredients for your hair health
Even though Davroe has many cult hair products to its name, it is constantly evolving and adapting its OG formulas to always be the best. "Davroe has evolved through new and better ingredients," shares Centofanti. "We have great relationships with our suppliers and they know what we expect in our ingredients, which are cosmetic and food grade." 
One trend Centofanti has noticed recently is the growing demand for clean beauty in the haircare space. "I've seen many changes over the past 39 years in the industry: consumers are more concerned with what we are putting on our hair and skin now, more than ever. This is a good thing; it keeps companies like us striving for ways to make haircare products milder and less irritating. We are also always looking at how we can manufacture and produce more sustainable products through our packaging and ingredients."
3 things about hair you probably didn't know but should!  
We asked Centofanti to share some of the best hair wisdom she's learned over almost four decades in the industry…take note!
#1/ "How you look after your hair and scalp is just as important as how you look after your face and body! Limiting products that include sulphates and parabens, and using low irritant products goes a long way when it comes to hair health."
#2/ "There is no right answer to the age-old question 'How often should I wash my hair?'. Everyone is different, you know your hair best!"
#3/ "It is SO important to use a quality shampoo and conditioner to actually cleanse and remove dirt and build-up from your hair. Shampoo opens the hair cuticle, enters, and cleanses the hair. Conditioner, of course, adds moisture (even the most weightless conditioners!) but it also smooths the hair by closing the cuticle that is opened by shampoo. Quality is essential to leave the hair in its best state."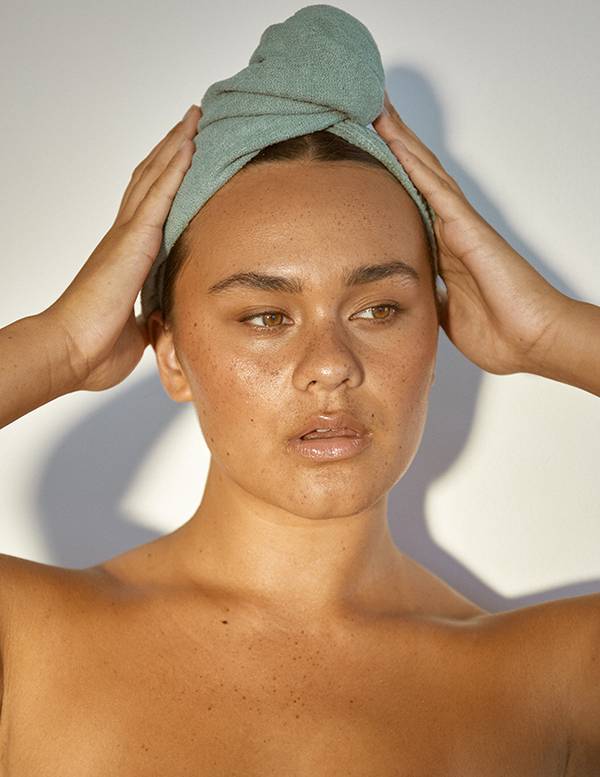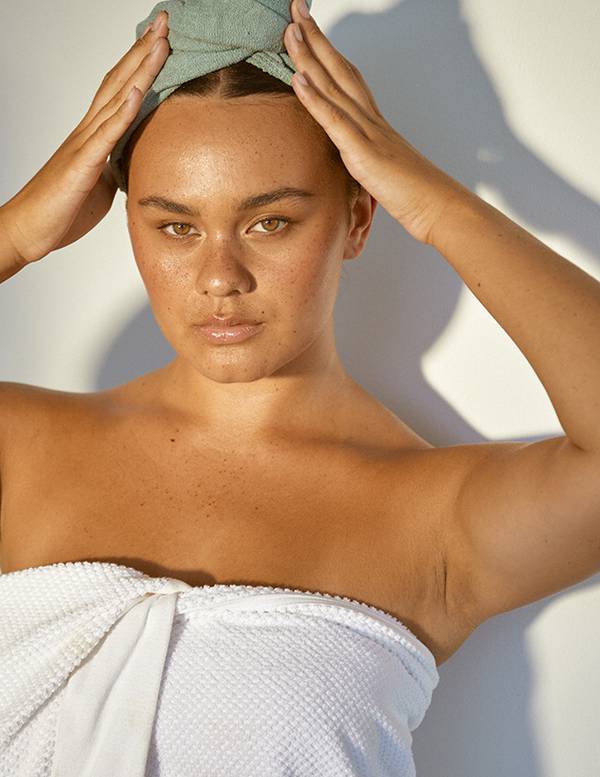 The best Davroe hair products for you
The Bestsellers
Davroe MCT Moisture Conditioning Treatment
This deep penetrating, moisture-rich treatment infuses each strand with a boost of hydration to help restore moisture and leave hair feeling smooth, soft and healthy.
Davroe Rebuilder Protein Hair Treatment
A must-have for dry, brittle, damaged and fine hair, this protein-rich treatment restores hair's natural elasticity and shine by penetrating the follicle and repairing damage inside.
Davroe Ends Repair Leave-In Treatment 
Say goodbye to breakage and split ends with this unique multi-action leave-in treatment that works to prevent, repair, moisturise, and seal the hair cuticle. 
Davroe Scalp Remedy Anti-Dandruff Shampoo
The ultimate for healthy hair and scalp, this mild and gentle shampoo is formulated with Australian plant extracts to relieve scalp issues associated with dandruff, itching, flaking, redness and dryness.
Davroe Moisture Senses Hydrating Shampoo
Using a combination of moisturising sea botanicals, this shampoo instantly improves dry hair, hydrates dry and coarse hair, helps smooth hair and eliminate frizz, and promotes bounce and shine for curly hair.
Davroe Moisture Senses Hydrating Conditioner
A moisture-rich conditioner designed to revitalise and detangle dry, damaged curly hair, moisturise and remove frizz, and give dry hair instant movement without weighing it down.
Founder Favourites
While it seems cruel to ask Centofanti to pick favourites, she willingly obliged by sharing some of her personal hair go-tos - including the Davroe products she uses in her own haircare routine. 
"I love all our products, they are all on the market because they are what consumers needed, so I am proud of them all. Some of my standouts are: Scalp Remedy Shampoo (our bestselling shampoo), Curl Cream (this product just goes from strength to strength), Fortitude Shampoo (this is our latest shampoo, it has incredible bond-building and strengthening properties), Rebuilder Protein Treatment (essential for strengthening damaged, brittle hair, or adding volume to very fine hair), and our Curlicue range (hydrating, defining, and Curly Girl Approved). 
"Personally, I use Fortitude Shampoo and Conditioner with every wash; our Blonde Shampoo and Conditioner once a week (as I have bleached hair); and Rebuilder and MCT once a week. Out of the shower, I always prep my hair with Thermaprotect before blow-drying and applying heat. After Thermaprotect, it depends if I am wanting any hold or extra moisture/treatment. Fortitude Elixir is my absolute go-to that I use to blow-dry with. On dry hair, I use our Ends Repair or Argan Oil."
Building the perfect haircare routine
The Davroe haircare range is extensive and covers off just about every hair type, concern and need. Given its diversity, it can be a little overwhelming to navigate and get started. So we went straight to the expert (aka Centofanti) for her advice on finding the right Davroe products for you. 
"You can most definitely mix and match products from our different collections, or you can stick to one collection, this will depend on your hair type and what you would like to achieve. For example, our Volumising Shampoo and Conditioner is suitable for super fine hair types but our Volume Shampoo can easily be used with one of our heavier conditioners for those that need extra hydration but still want volume at the roots." 
When it comes to finding the perfect haircare range, we asked Centofanti if you should look at your hair type (curly, fine, etc) or the current condition of the hair (dry, damaged, etc). "It is a bit of a combination of the two: it is best to work on the issue/current condition with your hair type in mind for the solution. For example, if you find you are fighting frizz, the hair could be coarse or fine, and the solutions for these are different. If the hair is naturally more coarse, it is likely to handle heavier products such as our Smooth Range, or Curl based products, whereas fine and frizzy hair can be inherited through damage and weakness therefore our Moisture or Repair Range are more likely to get that under control with a Rebuilder Protein Treatment to put strength back into the hair."
"We recommend you use our products for at least a couple of weeks before seeing results. Davroe is a long-term haircare range and regimen: it's not a quick fix filled with coating silicones for an instant good feel. Our products truly work from the inside out."

Mary Centofanti, Davroe Owner and Director
Hair essentials everyone needs
Which Davroe hair products shouldn't we live without? According to Centofanti, all of them! "I'd say must-haves for any basic hair regimen would include our Thermaprotect - we all need heat protection even if we don't think we do; Tame Detangler to make hair way more manageable after the shower and between washes; a leave-in treatment like Ends Repair or Luxe never goes astray; MCT and Rebuilder are a winning combination for maintaining and gaining great hair health; and, of course, any Shampoo and Conditioner that works for your hair type."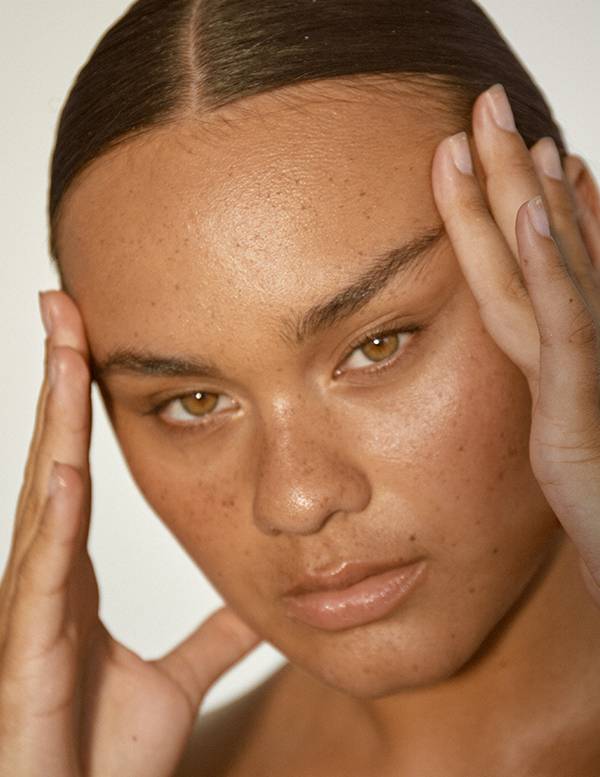 Mary's Australian Beauty Faves
"I love Alpha H- Liquid Gold and Absolute Lip Perfector with Peppermint, The Beauty Chef Collagen Inner Beauty Boost, Go-To Skincare is a must, I also love the Frank Body Glycolic Scrub. Us Aussies really do make great stuff!"