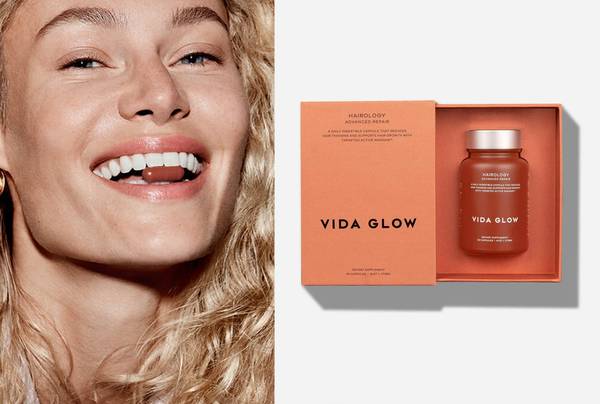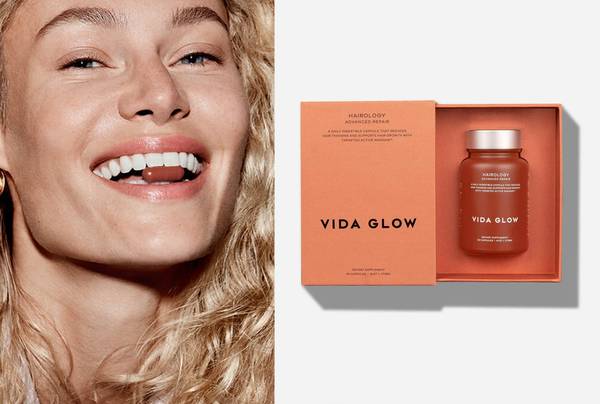 If you're currently taking a reactive approach to your beauty routine - i.e. you tailor your products to treat any specific concerns as they arise - then you're always going to be fighting an uphill battle. Not to mention your bathroom cupboard will be overrun with products. Instead, simplify and strategise by focussing your efforts on formulas that support healthy skin, hair, and body every day of the week. 
Some of the latest Australian beauty products launching this month do just that - they lay solid foundations so all you have to do is maintain your results with consistent use, rather than chopping and changing between products depending on your top concerns that day/season.
Here's all the a-beauty newness we're loving this month…
---
Best for hair loss
Hair loss doesn't only affect men. Caused by any number of factors, such as age, stress, hormones, and vitamin deficiencies, it's no wonder that there's a growing trend for supplements that help encourage healthy hair growth and aim to treat hair loss from the inside out. Vida Glow Hairology's vegan once-daily ingestible capsules are powered by a clinically effective active, AnaGain™, and a blend of targeted micronutrients to encourage hair follicles to revitalise and strengthen strands from within. 
Good to know: This product is clinically proven to reduce hair loss by 34% after 28 days of consistent supplementation and is manufactured in Australia under the strictest TGA standards.
Best for pre-winter skin prep
Coming into winter, you'll want to make sure your skin barrier is on its A-game. This new serum from The Jojoba Company contains a blend of jojoba milk, probiotic non-dairy yoghurt, and a B-vitamin complex to help calm redness and irritation, rebalance the microbiome ecosystem of your skin, and leave your complexion soft, hydrated and naturally radiant. The formula is lightweight, too, which is perfect for those who don't like ultra-rich, heavy creams, even in winter. 
Best for a precise lip look
Summer is great for sporting 'no makeup' makeup looks, but if you're in the mood for a change now that we're heading into the cooler months, swap out those 'undone' vibes for something more sophisticated - like a perfectly defined pout. These velvety matte lip pencils will give you a flawlessly precise edge, while the creamy formula is actually a delight to draw over the entire lip for an elegant pop of colour.
Bonus: The formula is enriched with anti-ageing acai berry to boost collagen and firm lips, and coconut oil and vitamin E to condition and repair skin.
Best for luminous skin
If you're on a quest for more luminous skin (who isn't?!), Rationale's new Age of Brilliance range (which includes a tinted serum, eye cream and moisturiser) delivers both immediate and long-term radiance. From the moment you apply The Enriched Crème SPF15, the light-amplifying particles impart an illuminated finish. The innovative formula then works overtime to visibly calm and strengthen skin, as well as nourish, smooth and provide advanced solar and environmental protection. 
Best for keeping acne-prone skin under control
A new skincare range devoted to harnessing the potent healing powers of 100% Australian Manuka honey, it should come as no surprise that they've nailed the brief with their first product - a Clearing Gel that works to banish existing blemishes while keeping them from reappearing. Also infused with niacinamide, green tea extract, lactic acid, and willow bark extract, expect this tube of goodness to calm redness and help clear skin, all while keeping your inflamed skin nourished and happy.
Best for significant other's just starting out
Tired of sharing your skincare faves with your S.O? Introduce them to their own range of skin superheroes. Australian made with all natural formulas, this new range of men's skincare is the simple yet results-driven regimen they'll love using. The Baseline set includes all three products for an effortless routine from start to finish: Downpore, an everyday face cleanser with anti-ageing and blemish-fighting ingredients; Refinery, a physical and chemical face exfoliant in one; and Gatekeeper, an everyday face moisturiser enriched with Kakadu plum extract and hyaluronic acid.
Best year-round body moisturiser
Moisturising your body should be an everyday step in your beauty routine, rather than something you do on an as-needed basis. This body lotion feels decadent on skin, making it a dream to use on the daily. It's enriched with niacinamide, vitamin E and the Aussie brand's specialised Resta-Plex® formula to maintain and sustain healthy skin. All skin types will love this pH-balanced, fragrance free formula regardless of what season it is. 
Good to know: Koéna donates 100% of its profits to Empower Overseas Aid to support health and social initiatives in less fortunate communities.
---
NEW TO A-BEAUTY THIS MONTH
More to love on a-beauty! These are some of the products we've just added to abeauty.co
Goldfield & Banks Sunset Hour
Let those summer feels of post-work catch-ups before the sun goes down (thank you daylight savings!) live on year-round with this feel-good spritz. The crisp pear, mandarin and desert peach accord is enhanced with a distinctive salt crusted, sun-kissed skin feel that has a way of putting a smile on your face. 
Goldfield & Banks Silky Woods
The debut fragrance in the fragrance brand's new luxury collection - the Botanical Series by Goldfield & Banks - this sensual perfume is an indulgent oriental sillage of suede, exotic vanilla and smoky tobacco leaves, combined with essences of saffron, incense, ylang ylang and native sandalwood.
Base Camp Beauty Combs
Detangle your hair in style with our new line-up of luxe beauty combs from Base Camp Beauty. Available in three different shapes, they're made with premium quality polished Acetate and help prevent hair breakage as you brush.