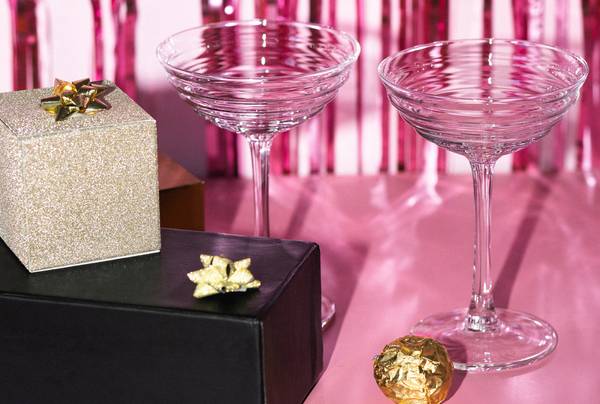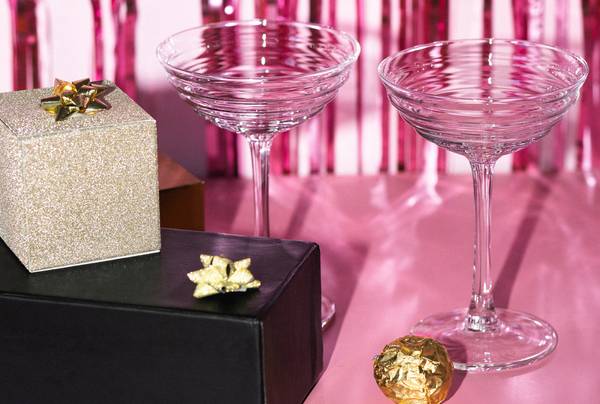 There are a lot of ways to nail your Christmas gift giving. Give them something they need, something they want, or better yet, something they want and need! Bonus points for choosing a gift that supports local and comes in on budget, too.
This Christmas gift guide has you covered on all fronts. We've got a beauty gift idea for everyone on your list, at every budget. These are our most in-demand Australian beauty gifts this holiday season.
---
Gifts under $35
$35 is the perfect budget for Secret Santa or stocking stuffers, but it can also nab you a pretty awesome gift for your besties. 
Slip's silk scrunchies put a little glam into any hairstyle - from off-duty to an evening out - and these limited edition colours and prints make them even more lust-worthy. 
You can never go wrong with a hand cream. This one comes in a super handy travel size - easy to slip into their stocking - and the ultra-nourishing formula will make even rough trade hands soft again!
Perhaps not your traditional gift, but jonny isn't your traditional condom. It's made by women, vegan, and Australian made. It's good for a cheeky laugh, but also practical. 
Gifts under $55
You can tick a lot of your near and dear with some chic Christmas gifts with this budget. 
If there's one foolproof Christmas gift to put on your shopping list this season it's a fragrance discovery set. The thought of them discovering a new range of fragrances - all Australian, might we add - is almost as thrilling as getting all the credit for introducing them to their new favourite scent. These Goldfield & Banks ones are all inspired by Australian landscapes and is sure to evoke unique memories for all recipients. 
For those brave enough to choose just one fragrance, you can confidently gift-wrap SSAINT's Smokeshow. It's a sure-fire winner with its warming and refined blend of orange flower petals, cloves, chestnut and vanilla. It's like an elegant Christmas, with an Australian twist. 
This luxe dry body brush is elegant, effective, and indulgent. It's one of our most popular products and for good reason. It's made with premium natural sisal bristles and is a must-have investment in self-care and smoother, brighter skin all over.
Gifts under $100
With a budget this generous, you can really make a lasting impression. These gifts will elevate their everyday. 
You should never underestimate life's little luxuries, like this gua sha tool. An elegant addition to any self-care and beauty routine, it promotes plump skin, eases muscle tension and stress, inspires reset and recharge with every movement, and encourages daily indulgence. 
There's beauty sleep, and then there's next-level beauty sleep thanks to this contoured eye mask and silk scrunchies. Looking after your delicate skin and hair while you sleep with the friction-free benefits of silk, getting eight hours of sleep isn't just essential, it's enjoyable. We love this gift for those special someone's on your list who are a little 'extra' in the best kind of way.
Finding the perfect fragrance used to be a mission to seek 'The One' that wrapped your personality and mood into one bottle. But times are changing and our fragrance wardrobes are evolving for the better. Now it's all about having a collection of faves that you can mix and match according to your mood. That's what we love about this discovery set from SSAINT. It gives your flexibility while always retaining its elegant, cool vibe. 
Gifts under $200
If splurging on someone special is on the cards this festive season, you can't go wrong with a stunning candle set or the glory of introducing them to a new skincare regimen. 
You can never go wrong with any of Lumira's luxurious candles, in our honest opinion. Hand-crafted using the finest fragrance oils and soy wax, what we love almost as much as the smell of this trio of candles is the story behind them. They were created in collaboration with the Botanic Gardens and their scents are inspired by the Gardens' native flora and fauna of Australia. Any home would be lucky to have these wording through their hallways.
Good things come in small packages, and this three-step ritual for glowing skin will put you in their good books. It's a simple, hydrating regimen that suits most skin types, and features the plant-based natural formulas that has made Mukti Organics a cult Australian brand for decades.
Good skin is one of our all-time favourite gifts to give. What they'll love about this trio of best-selling Lipid Vitamin products from Hunter Lab is how radiant it makes their face and body, how divine the formulas smell, the luxurious leather bucket bag the products come in, and how many compliments they'll get for all of the above!