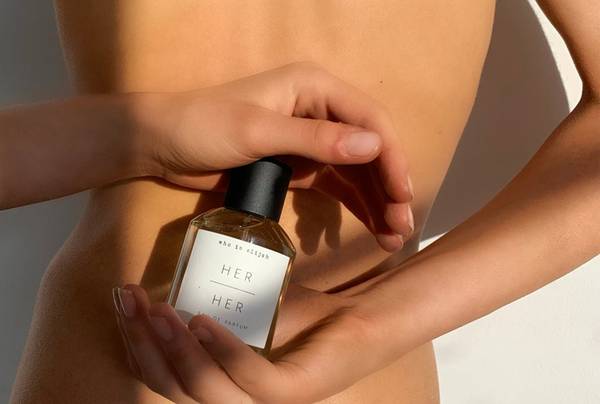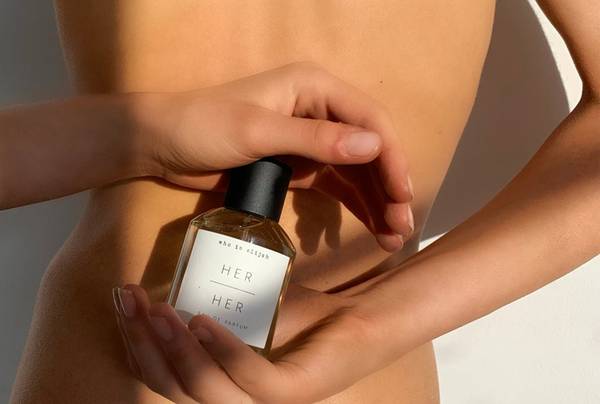 Finding your perfect fragrance match is no easy feat. It doesn't just have to smell good, it needs to feel right. Your personality and perfume of choice need to align for it to be worthy of signature scent status. A fragrance's scent should tell a story - including offering an insight into who you are as a person. 
We've created the ultimate guide to finding your perfect perfume according to your personality.
---
ADVENTURE SEEKERS
You need a fragrance that exudes energy and that go-getter vibe that drives you daily. Look for vibrant nature-inspired notes as opposed to gentle florals or anything overly gourmand.
Why you'll love it: A revitalising woody fragrance accompanied by slightly sweet and mystical spice notes.
JETSETTERS
Fragrances that take your senses on a trip around the world will help you keep sane when you can't physically travel. Pick a perfume that evokes memories from your favourite destination, or makes you long for places you have yet to experience. Anything that inspires you to pack up and escape reality is good for your mental health and happiness. 
Why you'll love it: An earthy and sweet fragrance inspired by the Italian countryside.
FREE SPIRITS
Cult fragrances aren't your thing - you much prefer something undiscovered and one of a kind. Forget classic pairings and opt for unexpected notes that come together in a way that forces you (and others) to see the world differently.
Why you'll love it: Hard to pin down, this earthy fragrance is both rich and tantalisingly playful. 
BEACH BABES
When your love of the ocean runs deep, you'll relish any excuse to go back - even if reality has you settling for a sensorial trip. You're guaranteed to permanently be in a good mood when you find a fragrance that helps you 'feel' the salty wind in your hair and the sun on your skin 24/7.
Why you'll love it: A fresh aquatic fragrance inspired by the refreshing sea spray scent of ocean waves hitting the rocks on a summer day.
NOCTURNAL CREATURES
There's something alluring about the nighttime that inspires bravery and boldness you may not feel in the light of day. The right scent can help you find your confidence and channel that vibe during the day. Opt for a fragrance that's sultry, mysterious and fearless.
Why you'll love it: A warm and sensual rich floral fragrance with notes of bergamot, jasmine, sandalwood and musk.
THE SOFTLY SPOKEN
Complement your gentle nature with a fragrance that is delicate and inviting. Think soft florals and uplifting citrus notes, as opposed to anything too sickly sweet. While you may not want to make a bold statement, you still deserve something unique and captivating.
Why you'll love it: A vibrant fragrance that captures the intensity of summer nostalgia with an earthy base and fresh, invigorating notes of orange blossom, citrus and rosemary.
ROMANTICS AT HEART
It will comes as no surprise that floral notes speak to your romantic side, but don't fall into the trap of simply picking a fragrance that's one dimensional. Find a beautiful balance of additional notes that speaks to you - like grounding amber, vibrant green notes, or sparkling citrus.
Why you'll love it: A delicate and intoxicating floral fragrance featuring Persian rose and subtle notes of bergamot zest and dark resinous amber.
NATURE LOVERS
It's not just the fresh air that calls you to the great outdoors - it's the unique combination of smells that capture your surroundings, like the earthy ground paired with lush leaves and wild berries. Find a scent that transports you to a peaceful place under the sun.
Why you'll love it: A unisex fragrance that celebrates the lush tropical botanicals of World Heritage-listed Fraser Island. 
PASSIONATE SOULS
Hot and heavy - that's your motto when it comes to a fragrance. Think smoky, spicy and/or warm woody notes that are sensual and lingering. Anything that makes a strong first impression then pulls you in and leaves you wanting more.
Why you'll love it: A unisex fragrance inspired by summer romance and passion that burns bright but fast with a creamy, animalic base that lingers on the skin.