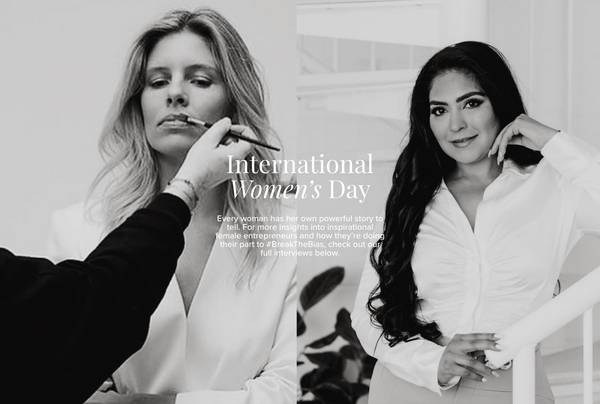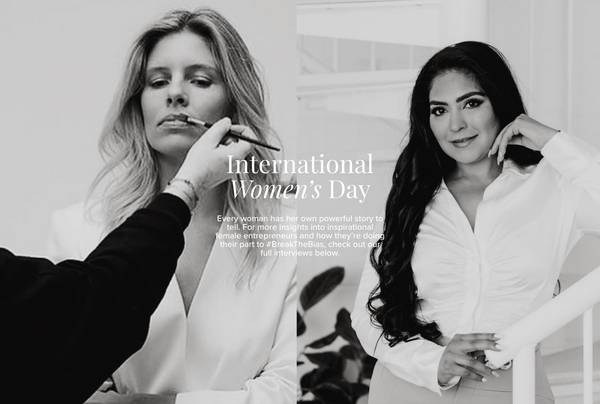 International Women's Day is a beautiful reminder to celebrate inspirational females and the incredible achievements of women. In the beauty industry, there is no shortage of such women - here at a-beauty, we are proud to stock more than 30 female-founded beauty brands. 
This year's theme for IWD is #BreakTheBias. So, in the spirit of celebrating a world that's diverse, equitable, and inclusive - something that's a hot topic in the beauty space but still has a long way to go - we reached out to a team of fearless female entrepreneurs to get their insights into how gender inequality has impacted their careers and asked them to share stories of the inspirational women in their lives.
---
What International Women's Day Means To Them
Isabella Schimid, Australian Makeup Artist:
"As I have had such a fulfilling career, I feel privileged to be able to show my daughter and other young women that they can achieve their goals and dreams."
Holly Schleich, Eye of Horus founder:
"IWD is a chance to celebrate and appreciate the women who've inspired and empowered us. Despite the historical developments it's also important to acknowledge that globally we still have a long way to go in the fight for equality. I feel if we focus on valuing and supporting each other as women, together we can reshape culture and influence positive change."
Dr. Tanya Unni, philanthropist and founder of Dr. Tanya skincare:
"I have heard some people comment about why we insist on making a big deal out of International Women's Day. I smile and can't help but think if they'll ever know what it means to be a woman, and a woman with dreams? We look at successful women and their glorious stories, but do we consider the strain, the setbacks, the challenges, and even the cultural barriers some women endure to get to where they are?
That's what it means to me, celebrating real women and recognising their real stories, supporting each other, and uplifting each other and ensuring women know they are important and their success matters to this world."
Ashleigh Hipwood, Scarlet founder:
"I am so proud to be a woman, and am constantly in awe of our strength, resilience and support of one another - even more so since starting Scarlet. We have to deal with so much, be it the balance of motherhood and career, women's health issues, inequality (need I go on?). For me, International Women's Day is less about GIRL POWER quotes and more about rallying behind causes that need spotlighting and getting behind the global agenda - I love this year's theme #BreakTheBias - advocating for a gender equal world!"
Ere Perez, Ere Perez founder:
"It is a day to remind ourselves about how much love, grace, passion and goodness women bring to their communities. It's a day to celebrate all the women in our lives – grandmothers, sisters, daughters, sisters, colleagues and friends. With love and strength, from our elders to our next generations, women are setting an example about the kind of world we want to live in."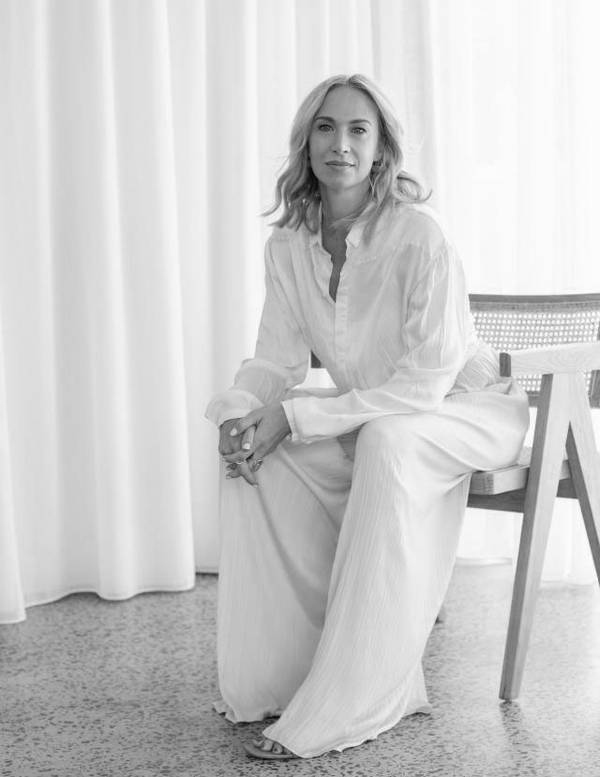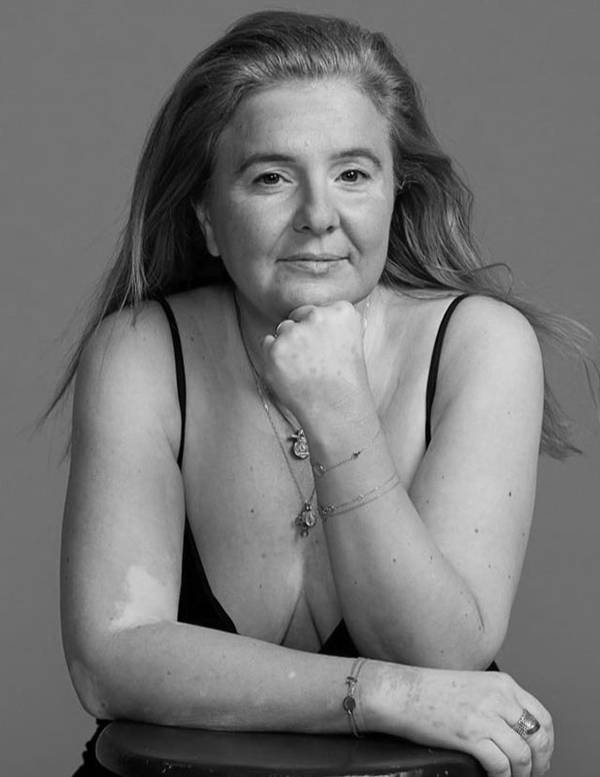 Tales of Gender Inequality in Beauty
Isabella Schimid, Australian makeup artist:
"I have personally never experienced it, however, I often question why men dominate the top of beauty corporations and other aspects of the industry. In an industry that is so feminine and traditionally targeted at women, there are so many men at the top." 
Ere Perez, Ere Perez founder:
"Before I launched my business, one of my first jobs was as a waitress in Sydney more than 25 years ago. I felt so disrespected at times, because I was a woman and with my bad English - coming from Mexico - people could see I was a migrant. It was tough sometimes, but if you do your best and move through the world with grace, it is possible to gain respect where people aren't always wanting to give it to you. 
I'm grateful for that time because I took this experience into the beauty industry and I found a way to be open, act with love and always work hard. I did things myself, didn't expect anyone to pave the way for me or do the hard tasks – men or women – and I think this created a level of equality around me. I treat everyone the same and I expect the same back."
Holly Schleich, Eye of Horus founder:
"When I became a mother, I certainly felt demands and pressure from both work and home life. Although women are encouraged to start businesses and pursue careers, there is a social expectation that they will make sacrifices for their children and become the primary caregiver as well as maintaining high standards at work.
As women I feel our lives are already comprised of many different roles and when our roles are out of balance our personal health can suffer. The juggle to find that balance is real and it's difficult to manage a healthy balance between the pressures of the workplace and duties and expectations of harmonious home and family life."
Ashleigh Hipwood, Scarlet founder:
"I've been pretty lucky. However, my whole career I've felt like the emotions, pain and discomfort we go through during our menstrual cycle is something we just have to 'work' through and get on with… which is totally not how it should be!"
Dr. Tanya Unni, philanthropist and founder of Dr. Tanya skincare:
"The first thought that comes to mind when it comes to the hurdles I've had to overcome, is the stereotypes about my gender and my origin. People think that being an entrepreneur and a businesswoman, that we must be too independent, too demanding, or selfish and that we must be putting our dreams and aspirations over prioritising raising or looking after a family.
I wonder why no one talks or thinks the same about a male counterpart. Nobody accuses a man of being 'too independent' when prioritising his business over raising kids. With this mindset of society, it is a challenge within itself to overcome as a woman and as a mother. 'Mum's guilt' plays a part when you're a woman/mother in business, and society dictates what a woman should do, when it comes to her roles as a mother, wife, daughter etc. The same doesn't apply for a man."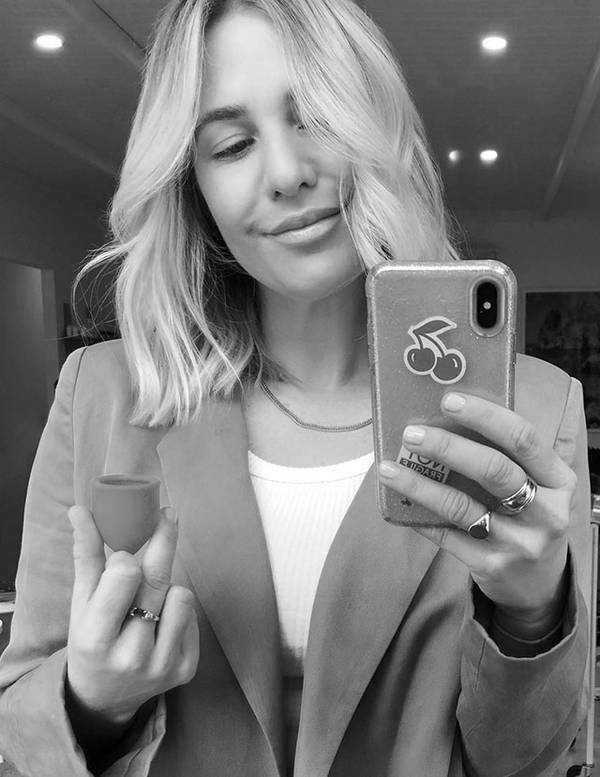 WOMEN WE ADMIRE
Every woman has her own powerful story to tell. For more insights into inspirational female entrepreneurs and how they're doing their part to #BreakTheBias, check out our full interviews below:
> Period Care: From Taboo To Table Talk with Scarlet Founder Ashleigh Hipwood
> Balancing Motherhood and Business with Eye of Horus Founder Holly Schleich
> Australian Makeup Artist Isabella Schimid's Advice on Vitiligo and Embracing Your Natural Beauty
> Dr. Tanya Unni's Personal Experience with Gender Inequality in India
> How Ere Perez is Supporting Cultural Diversity in Beauty
> YCL Jewels Founder Fabienne Costa Shares Her Infertility Issues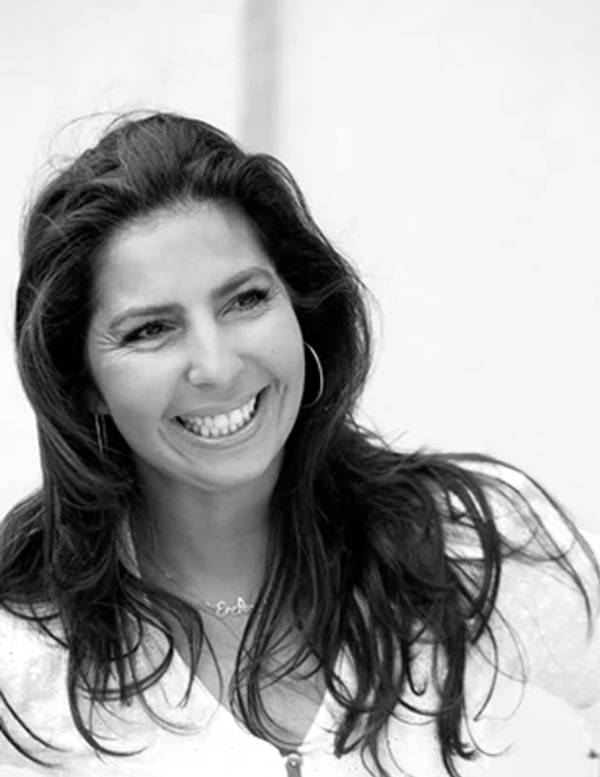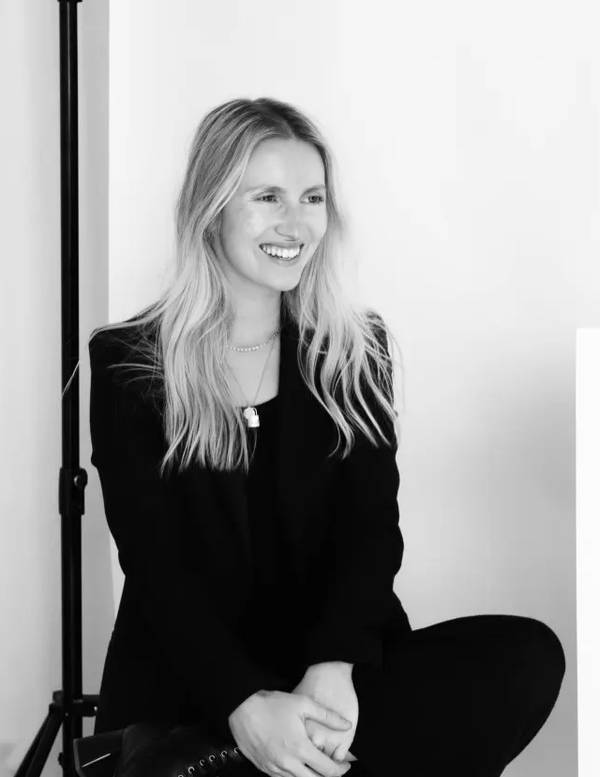 ---
This International Women's Day, we're proud to partner with Her Black Book for their inaugural Festival of Her. The 14-day festival is a celebration of Australian female-founded brands, just like us! Check out the Her Black Book app for amazing discounts from your favourite brands and to support women in business.
CREDENTIALS
Julie Adams / @julieadamsphotographer
The Carousel / @carouselbeauty
Style Magazines / @stylemagazines
Dr Tanya Skincare / @drtanyaskincare
YCL Jewels / @ycljewels