There's no denying it, in 2023 oral care means business. From whitening accelerant toothpaste to bamboo toothbrushes and biodegradable floss, the range of gadgets being designed for our pearly whites is only increasing.  
One notably successful brand producing such gadgets is no other than popular Oral Care company, Gem. Initially founded in 2018 by Georgia Geminder, Gem has grown to become one of Australia's most trendy oral care brands amongst both millennial and gen-z consumers – most commonly known for their Instagram-worthy toothpaste and mouthwash.
Fast forward to today and the Melbourne-born brand is being celebrated as the first oral care company to make dental health – dare I say – cool again.
Geminder launched Gem with the intention of creating an oral care brand whose products swap harmful chemicals  – think parabens, triclosan and SLS  –  for more mouth-friendly, yet equally effective ingredients, such as oral probiotics, earth minerals and natural oils. 
Now coined as the cool girls' go-to dental brand, it was only a matter of time before the a–beauty trial team –  tried, tested and reviewed the brand's most popular products…those being the speedy Electric Toothbrush, travel-friendly Whitening Pen and minty flavoured Whitening Toothpaste.
As one of the a–beauty's trusted trial team member tasked with trialling these goodies,  I can confirm Gem's range of dental care products, did indeed live up to their hype…often in more ways than one.
---
Whitening Pen - Crisp Mint
After spending months searching for a quicker and safer alternative to my  – rather unpractical – low-grade teeth whitening mould, to say I immediately loved this tool…would be an understatement.
Designed as a low-sensitivity whitening tool, this whitening pen aims to gradually whiten teeth in a way that is as safe as it is successful.
As a frequent traveller,  I also found this tool to be a great option for when I was on the go. Thanks to the whitening pen being pocket size, I regularly pack it with me in my handbag for a quick freshen when travelling – yes, even when flying.
After having used the pen for roughly 10 days, I saw a visible difference in the colouring of my teeth. From a slight coffee-stained yellow to a fresh white beam, this little pen literally brought my teeth back to life. 

Phoebe Blogg, a-beauty Freelance Content Editor
Unlike the majority of whitening pens I have used over the years, I actually found this pen to not irritate my mouth or lip area – which can often be the case with commercially made, supermarket whitening tools.
As someone who also has very sensitive front teeth, I had no reaction nor sensitivity to using the pen on a daily basis – typically opting to use the pen in the PM after dinner, once I had finished eating and drinking for the evening.
After having had great results over the 10 Day trial period I set for myself, I have continued using the whitening tool but cut back and limited my usage to twice per week, rather than every day.
Key Ingredients:
Hydrogen peroxide: The level of Hydrogen Peroxide included in this tool is safe for all.
Flavour: Natural Spearmint and Coconut Flavours deliver a fresh aftertaste.
Xylitol: this corn-derived sweetener has anti-bacterial properties, is non-cariogenic and doesn't ferment in your mouth to feed tooth-decaying bacteria. Xylitol has the effect of reducing plaque formation and inhibiting enamel demineralisation.
How To Use:
To use, start by twisting the bottom of the whitening pen until it is clear that liquid has risen to the tip ( roughly 15 twists on your first go )
Using the brush, apply a small amount of liquid to your teeth, avoiding both your tongue and gums
Leave on for approximately 10 minutes, prior to rinsing your mouth with water.
Gem advises using this pen once per day, preferably in the evening, after brushing your teeth as you cannot eat or drink for 30 minutes after usage.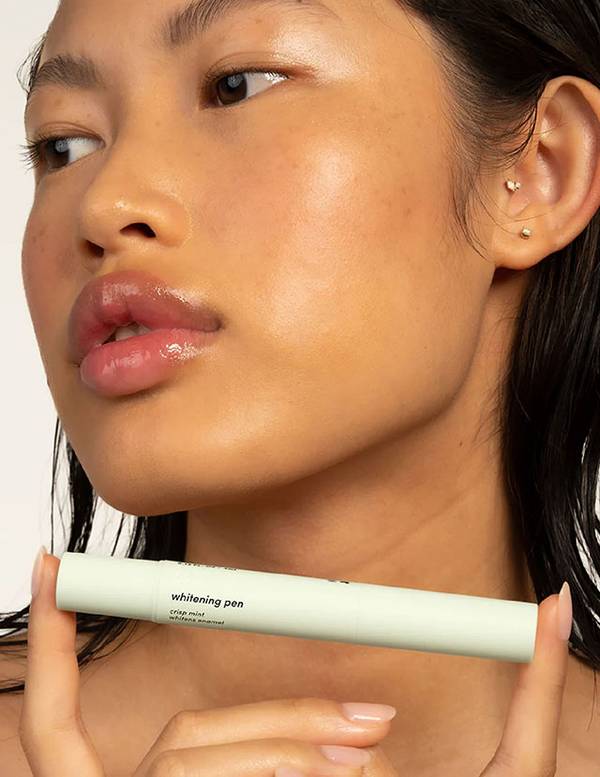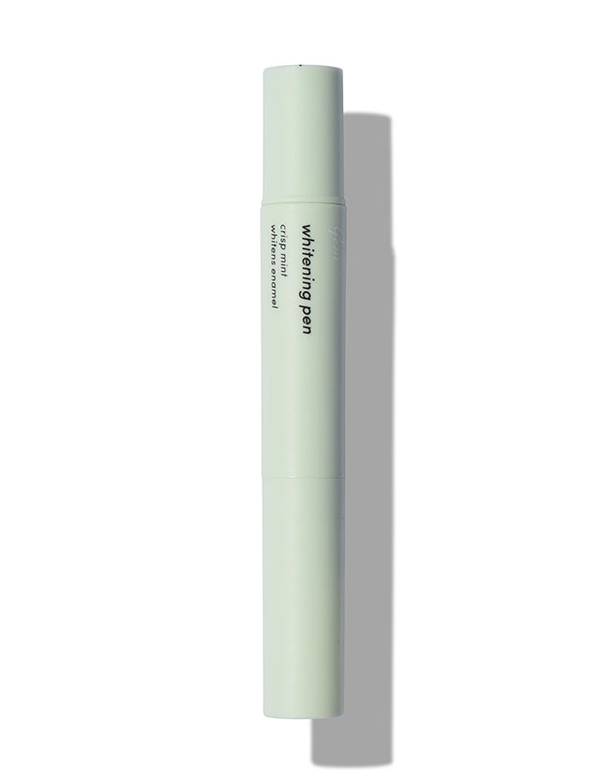 Triple Whitening Toothpaste – Crisp Mint
As someone who once settled for the rather cheap, chemically-filled toothpaste, we find on our supermarket shelves, I can confirm that Gem's sustainable mouth-friendly alternative, is a luxurious yet effective upgrade.
Unlike most chemically-filled toothpaste solutions, Gem's formula excludes harsh enamel-damaging chemicals such as sodium lauryl sulphate (SLS), titanium dioxide and triclosan. Despite the FDA now banning the use of triclosan in antibacterial hand wash products, it still being used with toothpaste.
Featuring a thicker formulation, all-natural flavouring and no genetically modified ingredients, those store-bought supermarket toothpaste's of mine were starting to look worse by the minute. 
Aside from the toothpaste's exclusion of harsh chemicals, I – along with more than half of the a-beauty team – was also impressed with the toothpaste's ability to leave my breath smelling fresh longer than five minutes after brushing – which as we all know…is definitely not the case when using store-bought brands.
The toothpaste's refreshing mint flavour provides as a subtle yet effective minty aftertaste.

Phoebe Blogg, a-beauty Freelance Content Editor
At the end of the day, investing in a toothpaste that utilises harmful  – teeth and gum damaging –  chemicals is by all means, not ideal. Making the switch to Gem was a safer cleansing alternative, both my teeth and gums are visually already thanking me for.
Key Ingredients:
Free from titanium dioxide, Triclosan, SLS Parabens, Propylene Glycol, DEA, Artificial Colouring and Animal Ingredients, this toothpaste is filled with only the good stuff. 
Lactobacillus Salivarius, Hydroxyapatite, Calcium Carbonate, Sodium Bicarbonate and Silica are just a handful of the toothpaste's hardworking, healthy ingredients.
Lactobacillus Salivarius: 

an oral probiotic that prevents the build-up of harmful bacteria, encourages good bacteria and helps to establish a healthy oral microbiome. 
Hydroxyapatite: an alternative to fluoride (derived from coconut!) that's proven to remineralise and restore tooth enamel whilst also reducing tooth discolouring.
Calcium Carbonate: an earth mineral used as a mild abrasive to help prevent plaque build-up, remove surface stains in addition to whitening and polishing teeth.
Sodium Bicarbonate and Silica: a powerful duo combined to help clean and whiten the tooth enamel.

 
How To Use:
Apply a small amount of toothpaste to your toothbrush and brush gently.
Rinse your mouth with water and spit out any remaining toothpaste.
 *Suggested usage is twice per day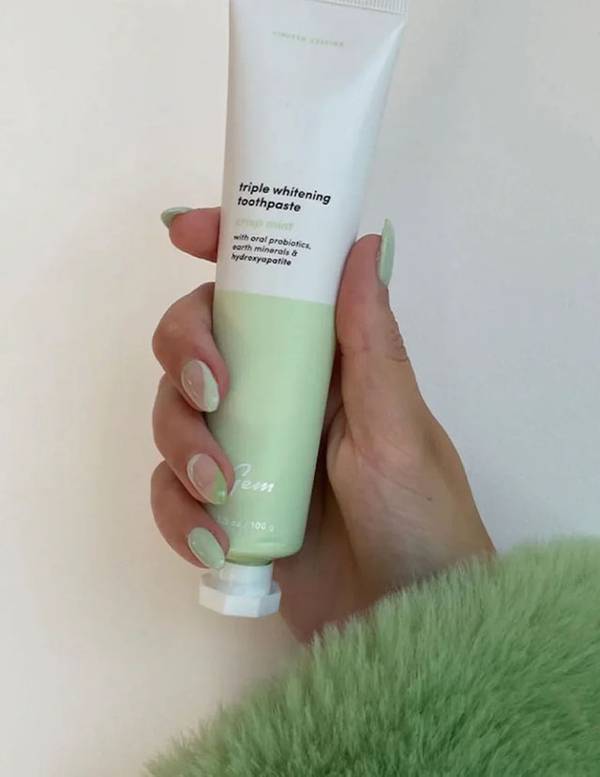 Electric Toothbrush 
Efficient, easy to use and oh-so travel-friendly, it's not hard to see why many – us included – have dissed their old-school toothbrush for Gem's high-tech, electric brush. 
Available in the brand's signature pastel green colour palette, Gem's Future Is Electric Toothbrush is as aesthetically pleasing as it is practical – which is important when taking prime position on my bathroom vanity.
Although I am no newbie when it comes to high-tech toothbrushes, this style of electric toothbrush is definitely one of a kind.
With 34,200 brush movements per minute, and a built-in 30-second timer,  brushing my teeth now requires little to no, physical or mental energy – which as we all know…is ideal after a long day.   
For someone whose previous idea of deep-clean brushing was simply a matter of scrub, rinse and spit, I was impressed with this tool's three interchangeable brushing modes – considering that a typical electric toothbrush usually features one speed and one speed only.

Phoebe Blogg, a-beauty Freelance Content Editor
Unlike most electric toothbrushes, Gem's toothbrush is hardworking but not hard-wearing.  Although it is important to select an electric toothbrush which is thorough and does the job, it is also important that your tech-savvy tool is gentle on both your teeth and gums – which surprisingly, many commercially made types are not.
*Due to the toothbrush's speed and efficiency, remember to always brush gently.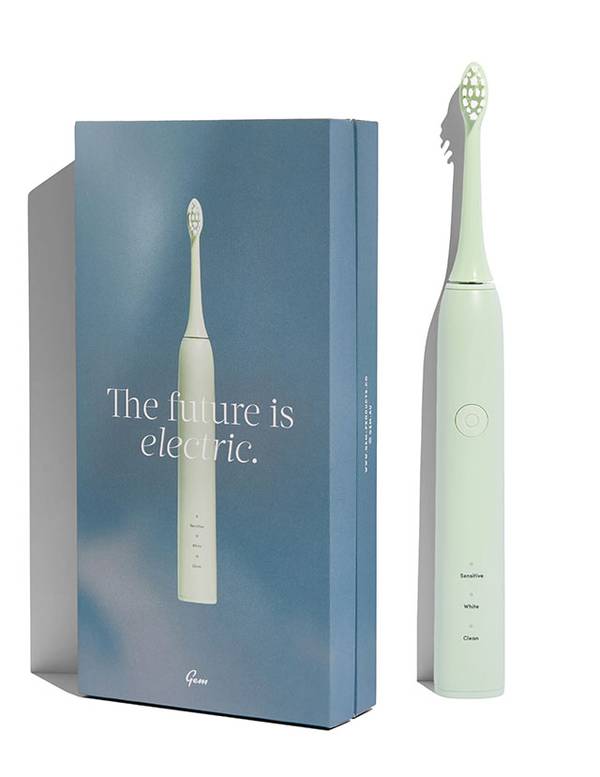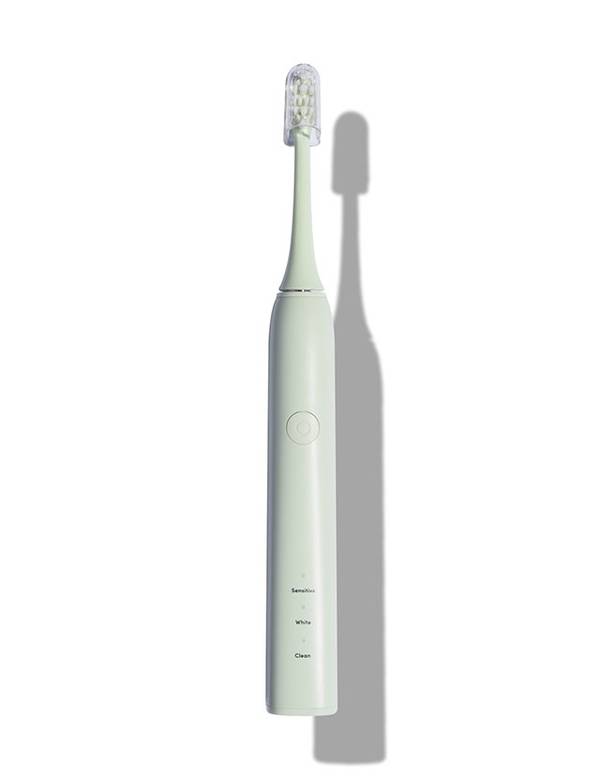 Prioritising your health is something we here at a-beauty believe should be of first priority… meaning that although it may seem like a minor task, considering the type of oral care products you choose to invest in, is an important decision, that can impact your teeth for the better or worse. Shop the Gem range at a-beauty, an authorised stockist of the brand.