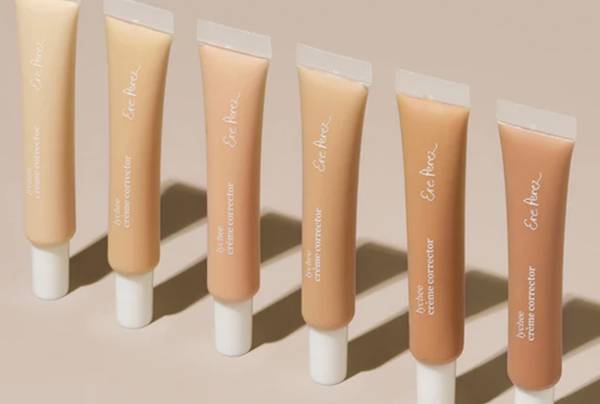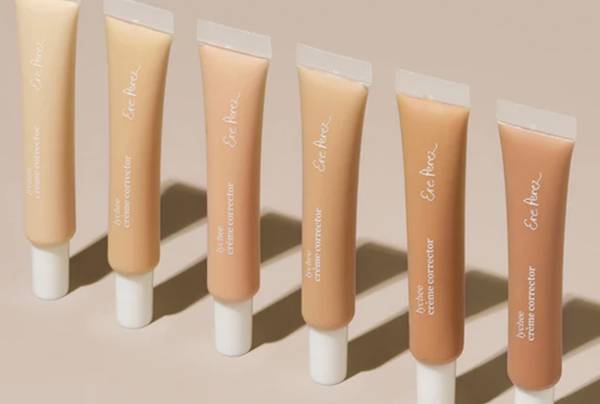 Get ready, the festive season is well and truly upon us! From getting all glammed up on a regular basis, to keeping your skin clear during the silly season, you'll need a few extra essentials in your beauty arsenal if you want to survive the holidays looking your best. Lucky for you, these Australian beauty brands know exactly what you need right now.
Here's all the a-beauty newness we're loving this month…
---
Best party season makeup must-have
If there's one makeup products that is going to get one hell of a workout around this time of year it's your concealed. Between perfecting your every party look to making you look 'human' the morning after, you'll need one you can count on. This new concealer from Ere Perez has a buildable high-pigmented cream coverage to correct skin tone and illuminate the complexion - especially the under-eye area. 
Best new skincare range
Cult self-tanning brand Bali Body has just launched BB SKIN - a new skincare range of active products - and we are loving its approach to simplicity while still delivering impressive results. There are eight products in the range, but the one that caught our eye first is the Vitamin D Serum. Over summer your skin will thank you for the top-up of potent levels of vitamin D in this serum as it helps to repair and protect the skin's DNA from environmental factors. 
Best for dealing with end-of-year stress
It's almost that wonderful time of the year where we get to take a much-needed break from work, have long-overdue catch-ups with friends and family, and enjoy the beautiful Aussie summer weather. But before we get there, we have the end-of-year rush of getting all our work done and Christmas shopping sorted, not to mention the back-log of an entire year of stress sitting on our shoulders. If there was ever a time we needed something to help us deal with 'life', it's now. Part of WelleCo's new mind collection, these ingestible capsules work to support your nervous system function and restore inner alignment.
Best for party eyes
In a range of bronzed, golden goodness, these shades were made for an Australian summer. Easy to apply, the luminous smudge-free finish is an effortless way to spruce up a smoky eye or get you from beach to bar in a single swipe. 
Best for an instant glow up
Add it to your sunscreen, your foundation, a little here, a lot there. These glow drops will give you a sun-kissed sheen wherever and whenever you need this summer. What's also cool is its enriched formula can help protect your skin from environmental aggressors such as pollution, free radicals and blue light damage.
Best for earthy summer vibes at home
If you're after a new candle to wrap up all your summer vibes into one memorable fragrance, this candle could be it. It combines the luscious scent of sun-ripened figs with notes of olive leaf and bergamot, balanced with the warm and woody fragrance of sandalwood.
---
NEW TO A-BEAUTY THIS MONTH
More to love on a-beauty! These are some of the products we've just added to abeauty.co
FIGR Fluid
Have you seen the latest brand to join our ranks? Figr is a female-founded sexual wellness brand that is on a mission to 'stamp out the stigma' associated with lubricant. Focusing on using ingredients that are as safe for inside the body as they are outside, FIGR Fluid is a water-based personal lubricant that has been formulated with vegan ingredients to mimic naturally occurring lubrication whenever you crave additional moisture.
Hunter Lab Pinot Grape Skin Body Scrub
Pop this one straight on top of your gift giving list! It's a salt scrub that has been enriched with Hunter Lab's signature antioxidant-rich grape skins, along with the intensely hydrating properties of grapeseed oil and coconut oil to leave skin feeling smoothed, brightened and free from dead skin build-up.
The a-beauty Holiday Collection
We've just launched an entire range of Christmas gift-worthy holiday sets to make the season of giving as easy yet indulgent as possible. You can see them all here, but a few of our faves include the Slip Blossom Nights Gift Set (the limited edition mulberry silk pillowcase is the ultimate essential for an opulent night's sleep); the Goldfield & Banks Discovery Sample Collection is unbelievably indulgent (but still on budget); and the Salt by Hendrix Best Babe Set Jade is a great way to ease the stresses of your nearest and dearest on a daily basis.