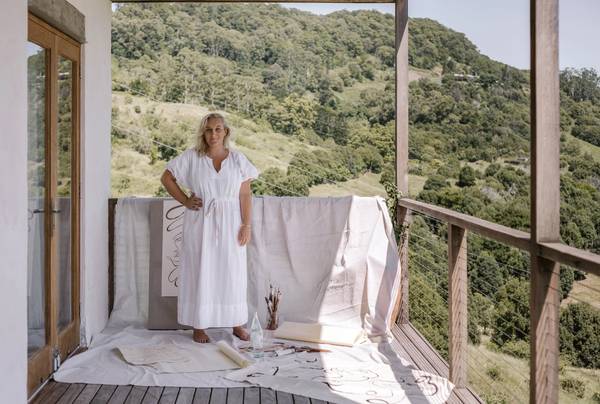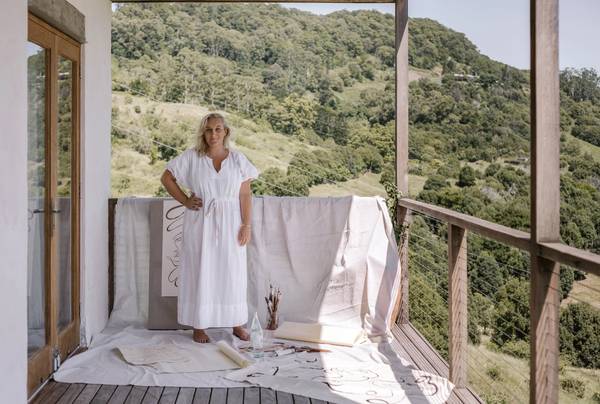 The Holiday Season is upon us! To make the season of giving even more special this year, we have collaborated with Australian artist Rikki Day to deliver all your a-beauty goodies in exclusive limited edition packaging featuring Rikki's fun, summer-inspired artwork.
---
WHO IS RIKKI DAY?
There's something so free and refreshing about Rikki's artwork that elevates any interior - and mood. Rikki Day is an Australian artist who finds inspiration in her natural surroundings. Her deep connection with the ocean shows in the fluidity of her work and reflects a unique sense of happiness and calm in each of her creations. Her signature paintings feature abstract, one line artworks that create modern and minimal pieces for the curated home. 
"a-beauty is such an authentic brand that really champions what we have here in this country. It feels to me like a sense of gratitude really runs deep within the company. A lot of my work is gratitude-based and honouring of our homeland, too, so it felt like a perfect fit to work alongside a-beauty." 

Rikki Day, Australian artist
A-BEAUTY X RIKKI DAY COLLABORATION
"Australian nature was my muse," says Rikki of her a-beauty exclusive design. "It's one thing to look beautiful but another thing to feel beautiful and I feel that time connected in nature always helps us to unlock this beautiful feeling, which in turn radiates out of us."
Connecting over a fellow love and appreciation for Australia's natural beauty, a-beauty's founder Jamee Parker gave Rikki creative licence to come up with a design that resonated with a-beauty's mission to celebrate the best in Australian beauty, from skincare, makeup, and beyond.
"Rikki creates art that connects with the simplicity of coastal living," says Jamee. "Her creations are inclusive, contemporary, yet timeless. ​​She makes things seem beautiful and dreamy without complicating it, which is what drew me to collaborating with her."
"We couldn't be more thrilled with what Rikki created for us. Her artwork has brought an extra special touch to each of our deliveries, which we're sure our loyal customers will appreciate. Supporting local and collaborating with like-minded entrepreneurs is what a-beauty is all about and we look forward to this being just the beginning of some exciting partnerships for the future," adds Jamee.
"I think the end result just feels fun and full of happiness and I'm looking forward to that light-heartedness. There's nothing more beautiful than a smile!"

Rikki Day, Australian artist
ABOUT THE a-beauty X HOLIDAY 2022 DESIGN
The exclusive a-beauty x Rikki Day eco-friendly packaging design is playful and simplistic - an ode to all things synonymous with Australia. It's a celebration of abstract beauty alongside coral and coastal flora and fauna that represents the carefree elegance of the Aussie lifestyle. 
Available for a limited time only, all a-beauty orders will be sent out in these beautiful custom-designed boxes featuring artwork by Rikki Day. So make sure you stock up on your favourite a-beauty products, stat!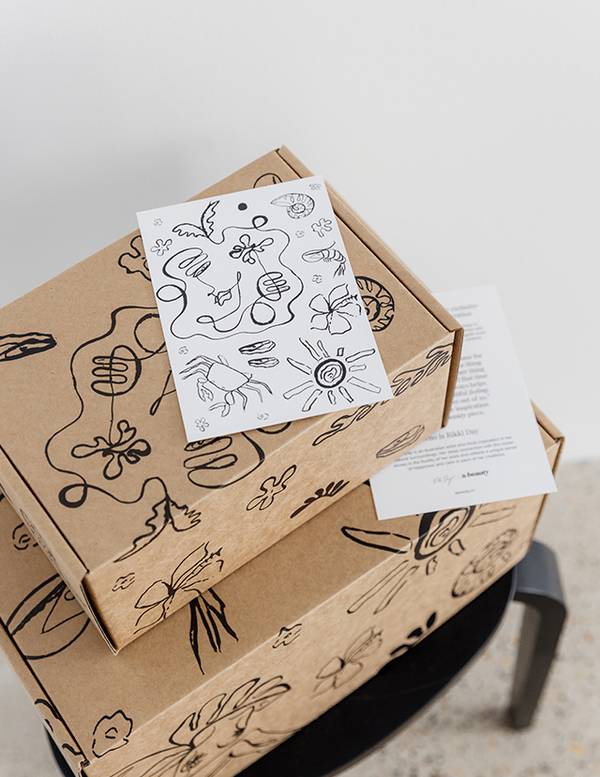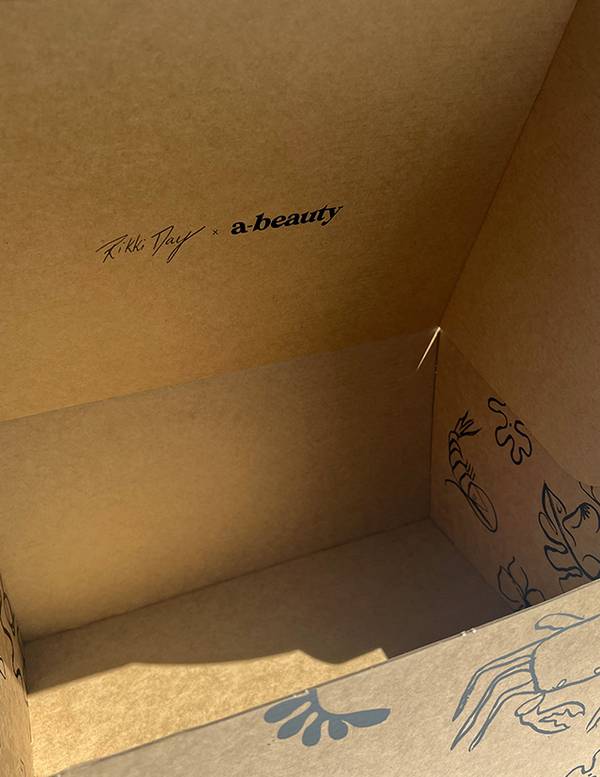 Tanika Blair / @tanikablairphotography