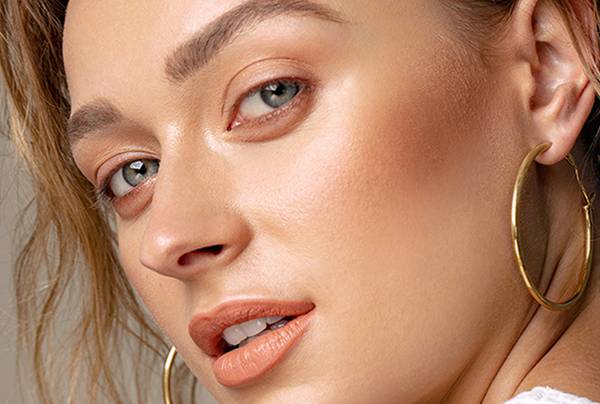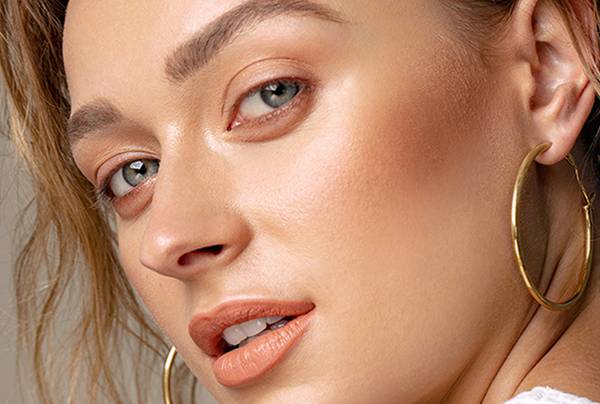 Summer may be coming to an end but that's no reason to put away the bronzer. In fact, you're about to use it more than ever.
The secret to a believable kiss of colour in the cooler months is to look for sheer bronzing formulas that are no more than two shades darker than your natural skin tone (we're talking your winter skin tone not your deeper sun-kissed summer one!).
The aim is to breathe warmth and life into pasty complexions, rather than look like you've been hitting the beach in the dead of winter. We especially love a bronzing body oil to nourish dry winter skin and impart a subtle radiance from head to toe.
Here are seven ways to get the most out of your bronzer post-summer.
---
Warm up your winter skin
GET THE LOOK: Salt by Hendrix Body Glow Golden Hour
Bronzer adds warmth to the skin, which is why it's an under-the-radar winter must-have for lifting lacklustre pale complexions. Add a few drops to your foundation for an all-over boost, then layer more colour on the apples of your cheek and cheekbones for radiant definition.
Even out your skin tone all-over
If you're not looking to go full tan but just want to even out your skin tone and mask minor imperfections, then a tinted body oil can work a treat. Apply sparingly from top to toe for a flawless (yet subtle) finish.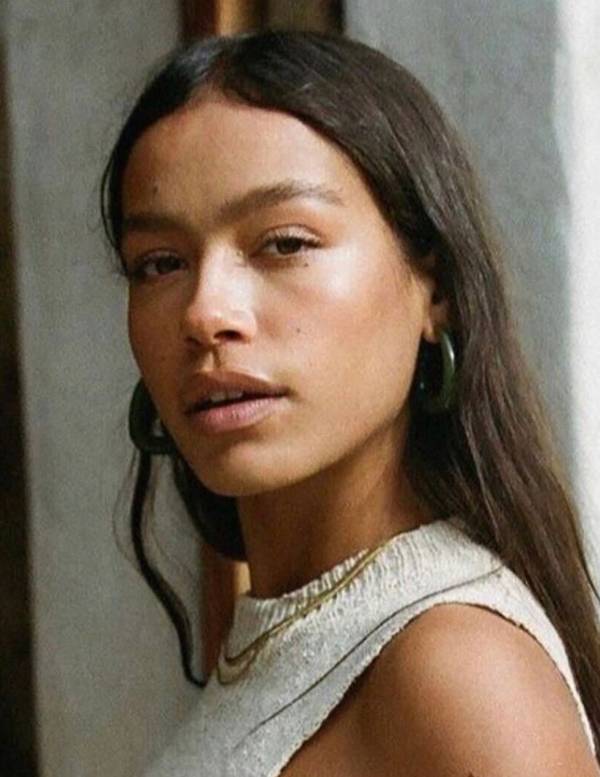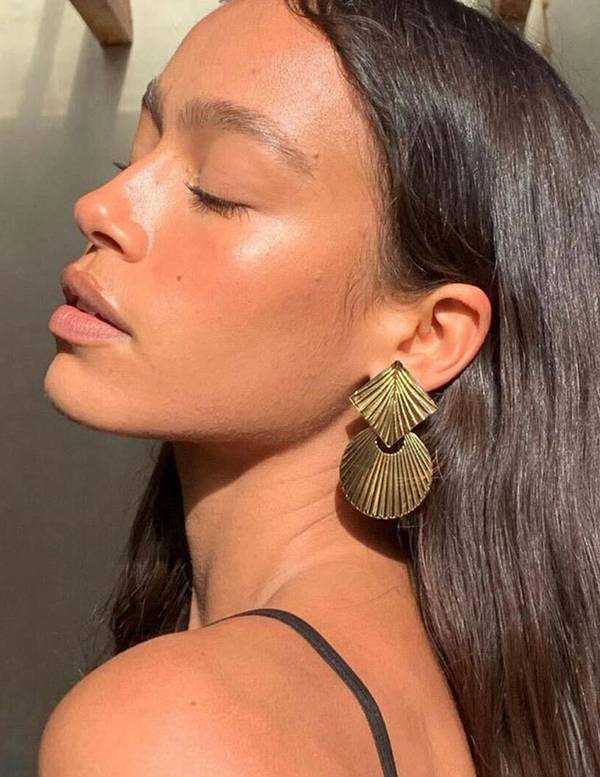 Elongate your legs
Yes, that's right, strategically applied bronzer can be used to contour your body. If you want to make your legs appear slimmer, use bronzer down the shins for an elongated effect. Additionally, lightly apply a body bronzer to the inner and outer thighs then gradually fade it out towards the tops of the knees. Use a fluffy makeup brush to blend to a seamless finish. Sweep a little under your calf muscles while you're at it (stand on the tips of your toes to find the right spot).
Moodlighting makeover
Bring out your features but in a moody wintery way with a subtle bronzing formula, rather than with an ethereal shade. Use it in the same places you would a highlighter - on the high points of your face, cheekbones, temples, the tip of the nose, chin and just under the jaw. Start off subtle to avoid looking muddy, and build the coverage as desired. A bronzer's role in the non-summer months is to warm up the skin, not look overly tanned.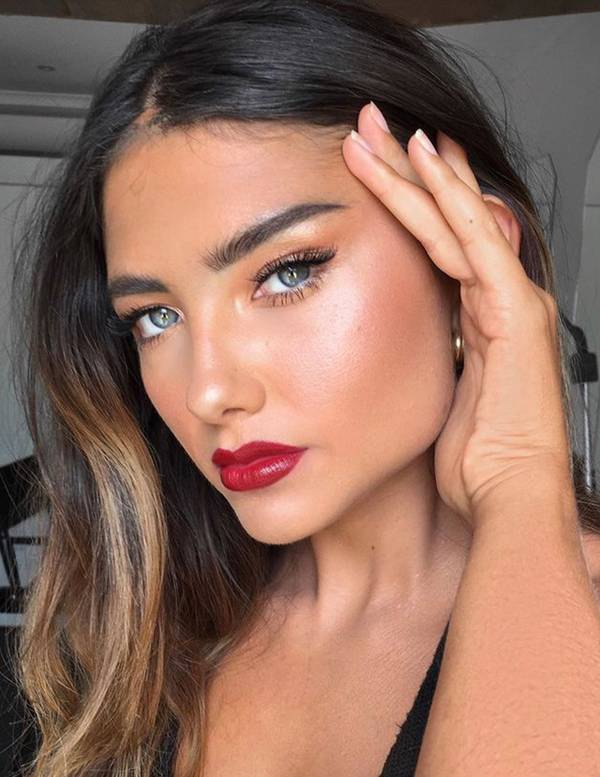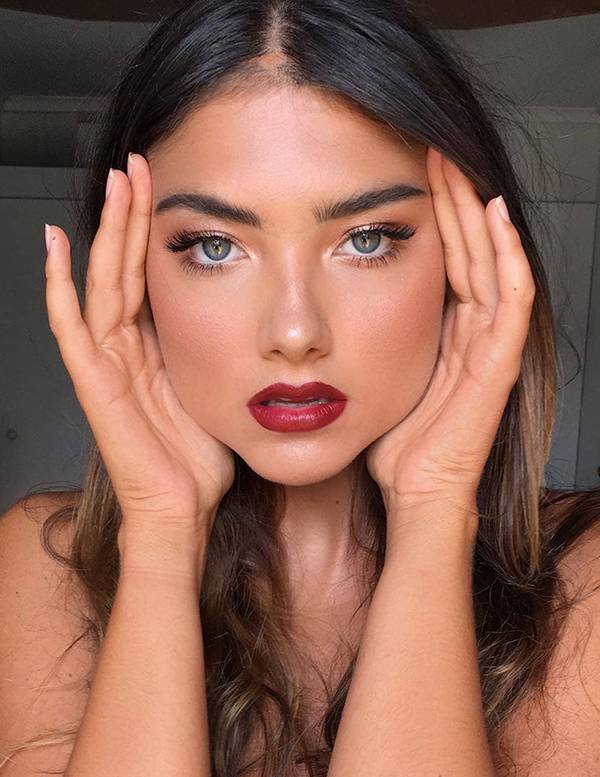 Hot chocolate smoky eyes
GET THE LOOK: Inika Organic Baked Mineral Bronzer
If your summer bronzer of choice was a powder formula, blend that beauty over your lids in the cooler months (and a little under the bottom lash line) for a warm chocolatey take on a smoky eye. 
Glow from head to toe
Skin tends to succumb to dryness and dullness when the summer's sunny days start to fade. So up your moisturiser from head to toe, and dial up your skin's radiance by mixing it with a few drops of a bronze body oil.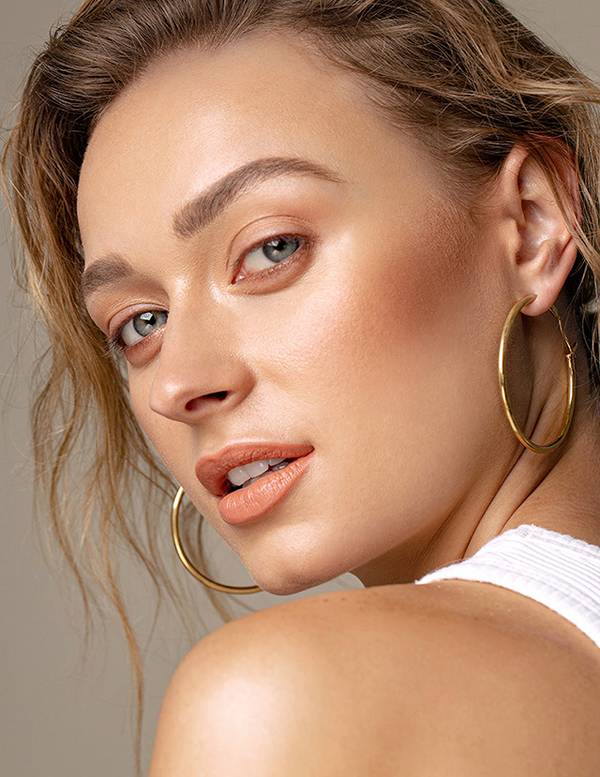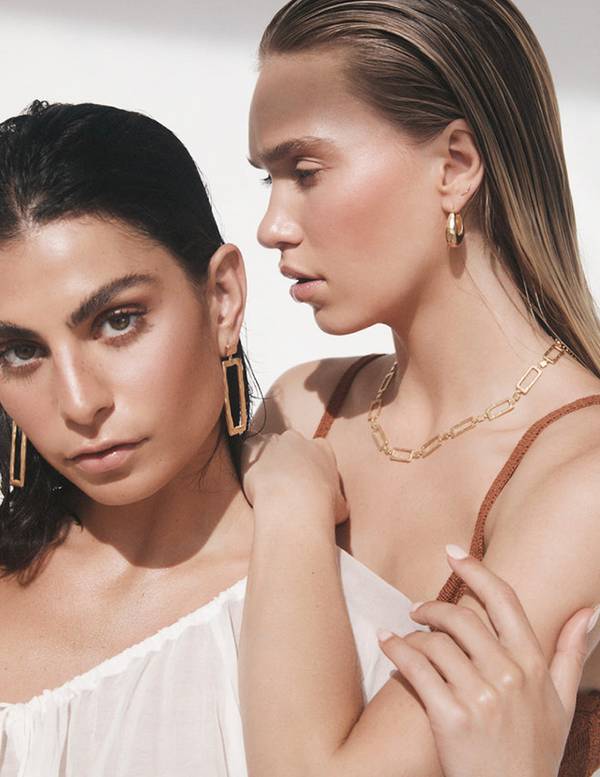 Bronze any bare skin
GET THE LOOK: Eye of Horus Universal Duo Palette
In winter, we tend to get weighed down under layers and lose the sexiness that comes from showing a little skin. Make the most of any bare surfaces by blending a little liquid bronzer or powder over your décolletage, collarbone and the centre of your neck for a sultry sheen.
CREDENTIALS
Eye of Horus / @eyeofhoruscosmetics
Inika Organic / @inikaorganic
Salt by Hendrix / @saltbyhendirx