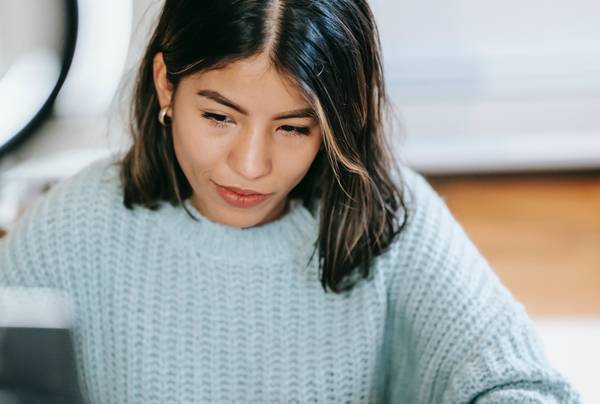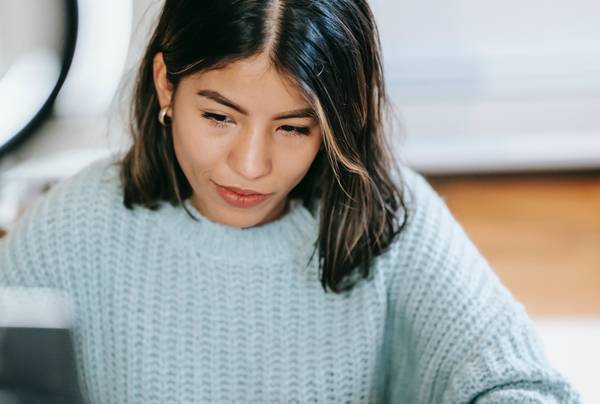 Words by Phoebe Martin
In the wake of the pandemic, Zoom calls have remained an essential part of our work routines. Regardless of whether you WFH or in the office, meeting with colleagues and clients virtually is the new norm. But webcams aren't exactly the most flattering.
If you dread jumping on to a call for fear of bad camera quality and harsh lighting, you are not alone. Luckily, a few clever makeup and lighting tricks will have you looking your best.
We asked celebrity makeup artist Alphie Sadsad to share his pro tips for acing Zoom-call beauty - even if you only have five minutes to prep.
---
Alphie's Top Zoom Makeup Tips 
What are your top tips for looking your best on a Zoom call?
#1 / Lighting
"If you can face in front of a ring light, have it a metre away and tilted at about your head height. This will definitely give you cheekbones and flawless skin. Even better and cheaper, sit a metre away from your window as this will give you a beautiful natural glow.
#2 / Skincare
"Apply your skincare as you would when you go out. This will give your complexion instant radiance."
#3 / Brows
"Brush your brows with a brow gel, curl your lashes and apply mascara. This will lift your features."
#4 / Concealer
"Apply concealer where it's needed. Make sure not to go too ham. Only apply where you need coverage."
#5 / Colour
"Add a cream product that you can use for your cheeks and lips. This will give colour to your complexion."
Our recommendations
Lighting matters
What are your go-to lighting tricks for video calls?
"Either use a ring light that can be purchased at Kmart or sit a metre away from the window. You don't want harsh direct lighting; you want the light to bounce gently on your face. Also place your laptop at head height using your old delivery boxes. This helps prevent an unwanted double chin."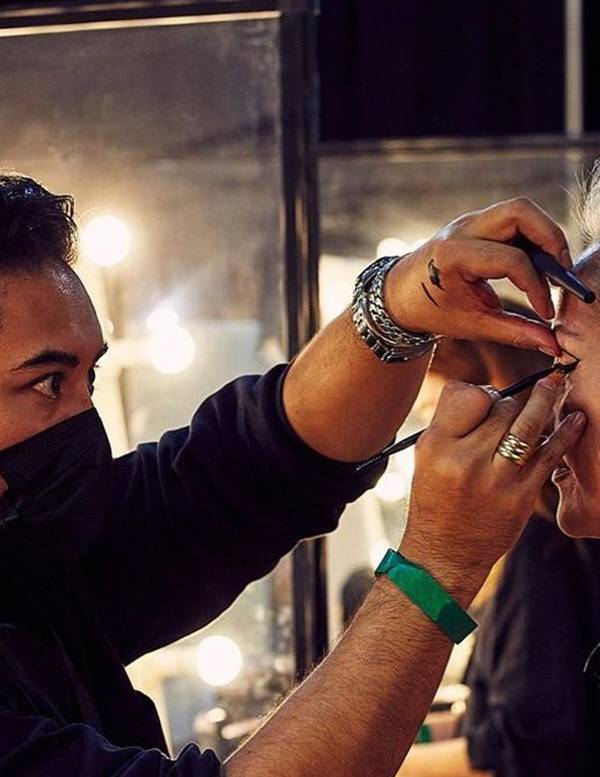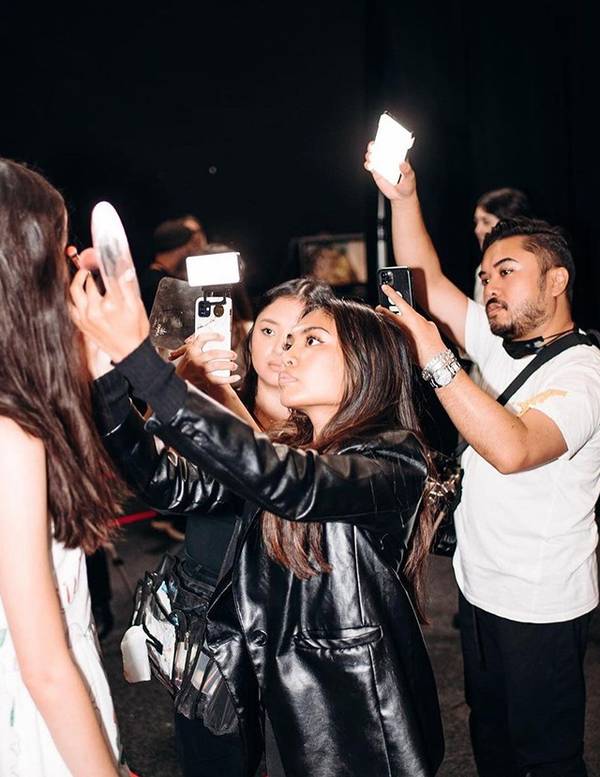 Alphie Sadsad is a professional Makeup Artist based in Sydney, Australia.
Zoom Makeup in Minutes
If you have only five minutes to get ready for a call, what steps are the most important?
"I would prioritise skincare, curling lashes and adding a lip tint or colour lip balm."
Our recommendations
Busy life, beautiful makeup
What advice do you have for developing an effective makeup routine with a busy work schedule?
"Start with your basics - makeup doesn't need to be complicated. The more you play, the easier it gets. Think about it as colouring between the lines.
Start with skincare: eye cream, moisturiser and SPF. Follow with a concealer (find a colour that melts into your skin). Curl your lashes and use multi-purpose cream products - something you can use on your cheeks, lips and sometimes on your eyelids. Use your fingers to apply everything."
Our recommendations