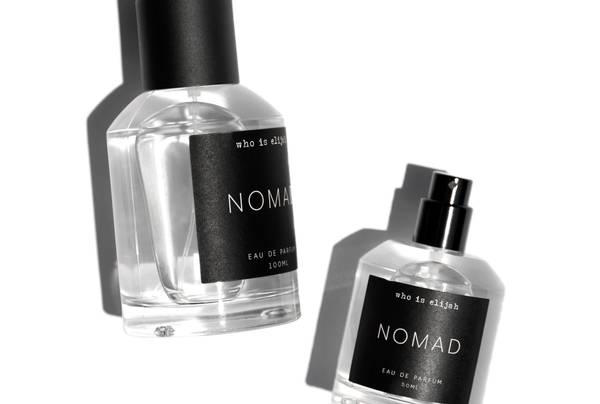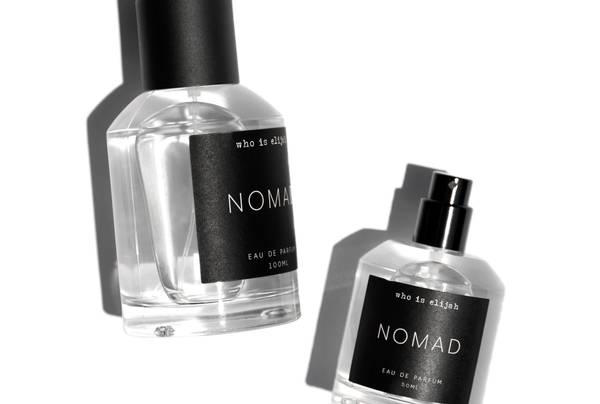 It's hard not to be in a good mood in December: 'Tis the season of sun, Santa and a busy social calendar after all! 
This month, add a little fun and 'flavour' to your body care routine, find a scent that inspires a brighter 2022, and get onboard a new brand who's on a mission to close the gap in makeup shade varieties.  
Here's all the a-beauty newness we're loving this month...
---
Best for inspiring wanderlust
If you're already hooked on Who Is Elijah's other four fragrances but want to kick off the new season with a fresh fragrance then add this one to cart. At first you'll get a floral hit from the Bulgarian rose, Egyptian jasmine and leathery saffron, but as the full-bodied aroma of amberwood develops, the fragrance dries down to a comforting earthy perfume that will have you longing for outdoor adventures.
Best for party-ready eyes
We're big fans of the divine collection of lipsticks Meleros is best known for. Just recently, the Aussie brand has expanded its makeup wings and we can't wait to get our hands on the new eyeshadow palette. It's got a deep bronze plum shade for seriously smoky eyes, a frosty pearlescent ivory for brightening tired peepers in a single sweep, a dusty rose for those fuss-free makeup days, and a soft peachy pink for a pretty pop of colour. There's a shade for every occasion! 
Best for quick anti-ageing results 
Vida Glow is the go-to gal for marine collagen supplements in every flavour imaginable. Now, they've not only helping you get gorgeous plump skin from the inside, but they've added an anti-ageing skincare range to their offering and we are hooked! The hero product is the Rapid Renewal Serum which claims to brighten, hydrate and smooth wrinkles within 30 minutes of application. We'll take 10 thanks! Also in the Age Defiance range is an Eye Contour Cream for de-puffing, illuminates and reducing crow's feet in 14 days; and the Hydra Memory Cream, which is a gel-cream packed with four forms of hyaluronic acid to deliver 24-hour hydration. ⁠⁠
Best coverage for darker skin tones
Founded by two women of colour who were fed up with the poor choices for foundation shades to suit their skin tone, Tali and Shaanti were both adopted from India and found it difficult to find shades for darker skin tones here in Australia. So they've gone and made their own. This foundation boasts a matte natural-looking finish, transfer-resistant medium coverage with a weightless mousse-like texture, a vegan formula, and it's hydrating and affordable at just $34.95 each. Yes, please! 
Best for smelling delicious all over
What better way to immerse yourself in the spirit of summer than smelling like a delicious fruit cocktail from head to toe? Sundae Body has expanded its already-scrumptious range of scented Whipped Shower Foams to include four more delectable choices: Coconut Cream, Pomegranate Fizz, Cool Mint, and Honey, Honey. For us, we're feeling Cool Mint in the morning for an energising wake-up call, followed by Coconut Cream just before bed to evoke dreams of a tropical getaway on a deserted island with a Pina Colada in hand. 
---
NEW TO A-BEAUTY THIS MONTH
More to love on a-beauty! These are some of the products we've just added to abeauty.co
Ere Perez Quandong Green Booster Serum (back in stock & reformulated!)
We have been waiting to get stock back in for this amazing serum for months now. The nutrient-packed serum has also gone through a little reformulation, so it's even better than before. We love this one in summer for calming irritated skin (a common side-effect from the sun and sweat), balancing oiliness, and leaving skin looking plump and healthy. 
The Kind Sunscreen Supersize 200ml
Beach days are coming, which means your beloved tube of The Kind Sunscreen is about to get a workout! The clean sunscreen brand has released a supersized version of its cult product so you can have more safe fun out in the sun.