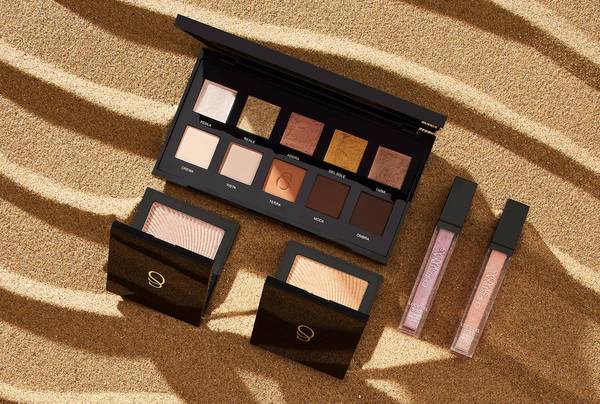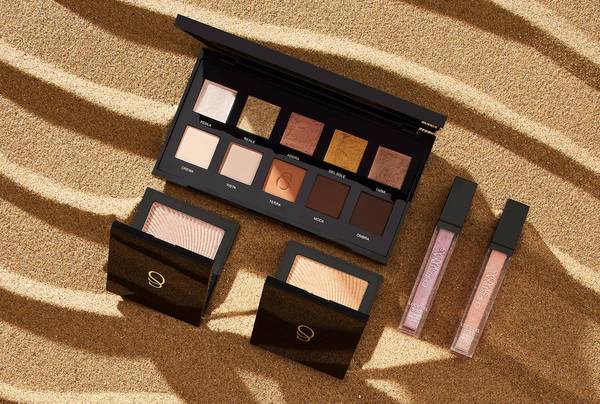 Bronzed skin and golden hues will forever be an Aussie summer staple in our makeup kits. But the good times shouldn't stop there. Colour, texture and clean bases are on the agenda this season. 
We asked Australian makeup artist, influencer and founder of Christina Sikalias Beauty, Christina Sikalias to share her insights into Australia's top summer makeup trends for 2022. Spoiler alert: It's going to be a beautiful summer!
---
A punchy pout 
The makeup trend: Soft glam paired with bright lips will be the go-to 'done' look for summer, according to Christina. "With summer officially in full swing, I have shades of fuchsia, red and orange on my mind. I'm loving the look of bold bright lips and even more so when paired with soft, neutral eyes."
Application advice: First up, your eyes. Christina recommends lining your upper lid with eyeliner only: "If you're craving a little more definition, line only the upper lids with black liner. It's the definition of classic and goes with any hue lipstick." Next, she suggests using a lip pencil in the same shade as your lipstick to trace your lip line before filling in your lips. "The rest of your makeup should be paired back. Think bronzy, luminous fresh skin, liquid liner along top lashes, and mascara. Don't forget to curl your lashes - this will help give your eyes a more open and lifted look."
"Apply lipstick using a lip brush for more of a defined shape and clean up any mistakes with a little foundation, if needed."

Christina Sikalias, Australian Makeup Artist
In your toolkit: You'll need a satin foundation, highlighter, a bright matte lipstick (Christina is loving a liquid lipstick formula this season), and liquid eyeliner.
Light luminous bases
The makeup trend: "I think this year we'll see a lot less thick, heavy foundations, less sharp contour, and cleaner, glowy skin," says Christina. "So light layers of foundation that's neither matte or dewy – go for a satin finish instead for a natural, skin-like looking complexion. Think soft matte, radiant and not shiny."
In your toolkit: "The perfect formula to make your foundation look like second skin is a satin finish foundation like the Giorgio Armani Luminous Silk or Nars Sheer Glow. If these are too full coverage for you, you can always add a little moisturiser to your foundation - it'll dial down the coverage and give skin more of a natural finish," explains Christina.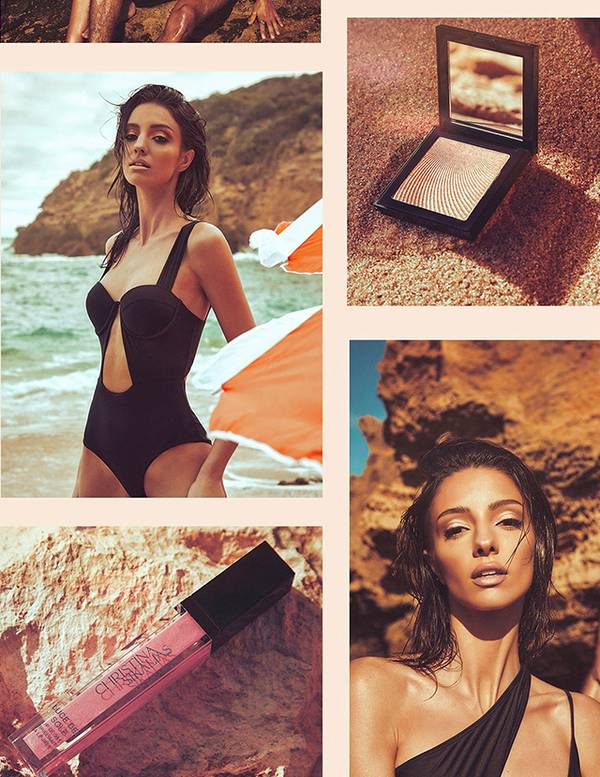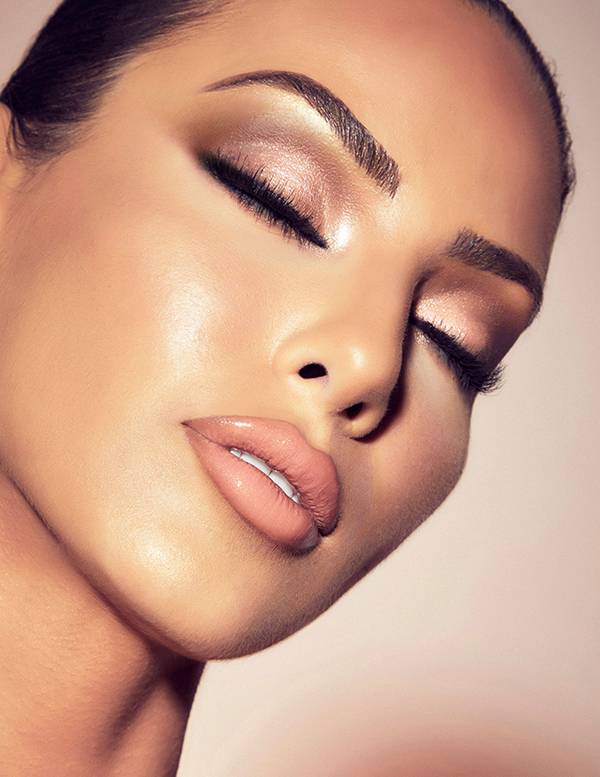 Christina's top tip: "Make sure your skin is clean and moisturised first," says Christina, who recommends an emollient moisturiser for the job. She adds that dry patches can make the skin rough and prevent foundation from going on smoothly. 
Application advice: "Use a damp beauty blender to apply and bounce the foundation into your skin as opposed to 'painting' it on to build coverage smoothly and avoid streakiness. And only apply where necessary!"
Glossy goodness 
The makeup trend: "This year, I'm obsessing over glossy textures, and not just for lips, but for your eyelids and cheeks, too," shares Christina. "A stunning shimmery glow across your face can instantly elevate any makeup look."
In your toolkit: "For lips, apply an ultra-glossy, high-shine gloss like the Christina Sikalias Luce Del Sole Gloss – it can be worn alone or layered over lip liner or lipstick. It also has a subtle amount of pearls to achieve the perfect amount of shimmering shine," says Christina.
Application advice: "For cheeks and eyes, use a clear gloss like the Morphe 2 Gloss Pop for Face and Eye Gloss - which is suited for eyes and cheeks specifically. Apply it to eyes with a flat brush and glide the gloss on bare eyelids or over eyeshadow. For cheeks, if you plan to use foundation, make sure it's a light liquid foundation as the gloss can move products underneath and get messy."
Christina's top tips: "Gently tap gloss over your cheekbones and blend - this helps the gloss sink into the skin so it feels less sticky. I love this technique as it gives a glassy skin look. Also, a little goes a long way."
"To finish off the look and seal it all in, dust a little bit of translucent powder on the T-zone areas of the face which are prone to oil build-up and shine."

Christina Sikalias, Australian Makeup Artist
CREDENTIALS
Christina Sikalias / @christinasikalias