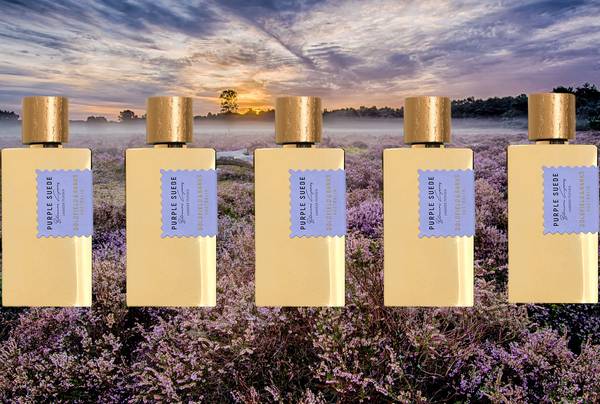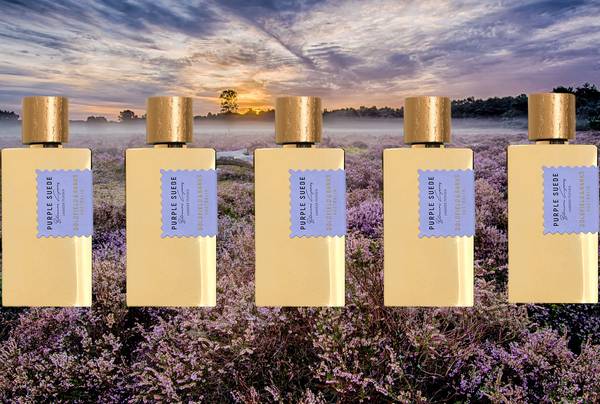 This month we've got your winter skin and your winter mood sorted. No more need to suffer through unhappy inflamed, dry or damaged skin in addition to the seriously cold temperatures. And a little lavender combined with leathery aromatics will have you feeling calm, cosy and sexy this season.
But in even more exciting news, it seems some of our most beloved Australian beauty brands are putting the planet first by introducing some super exciting eco-friendly changes in the form of refillable packaging. Now it's just up to you to add them to cart and we can all take one big step forward towards keeping this world - and ourselves - beautiful. 
Here's all the a-beauty newness we're loving this month…
---
Best for endless (eco) makeup looks
Just when you thought your beloved Eye of Horus palette couldn't get any prettier (they are the queens of glistening eye and cheek powders!), they've gone and launched these stunning brass complexion compacts, available in two pre-filled palette combinations, as well as the option to customise a bespoke compact from a selection of eight eyeshadow shades.⁠ Not only are the compacts a luxe addition to your makeup kit, they reduce wastage and are hand-crafted with earth-friendly, plastic-free materials. ⁠Oh, and you can customise them to create your dream combo of illuminating, highly pigmented eyeshadows. Yes, please!
"Designed with longevity in mind, our timeless, premium, refill compacts are hand-crafted to last, and be loved."

Holly Schleich, Eye of Horus founder
Best for those who hate heavy moisturisers 
Just because it's winter, doesn't mean you *have to* make the switch to richer creams. Some people (and skin types) just aren't into that heavy feeling. So long as you have a moisturiser that is super hydrating to handle the moisture-zapping weather conditions in winter (like this one from Go-To!), there's no need to make the switch. It's water-based, fast-absorbing, has an airy gel-cream texture, and delivers on the hydration front with the help of ceramides, hyaluronic acid, and provitamin B5.
And, it is Go-To's first product to come in refillable packaging (and one of three product ranges this month from Australian beauty brands to embrace the eco packaging option). We told you looking after the planet was trending!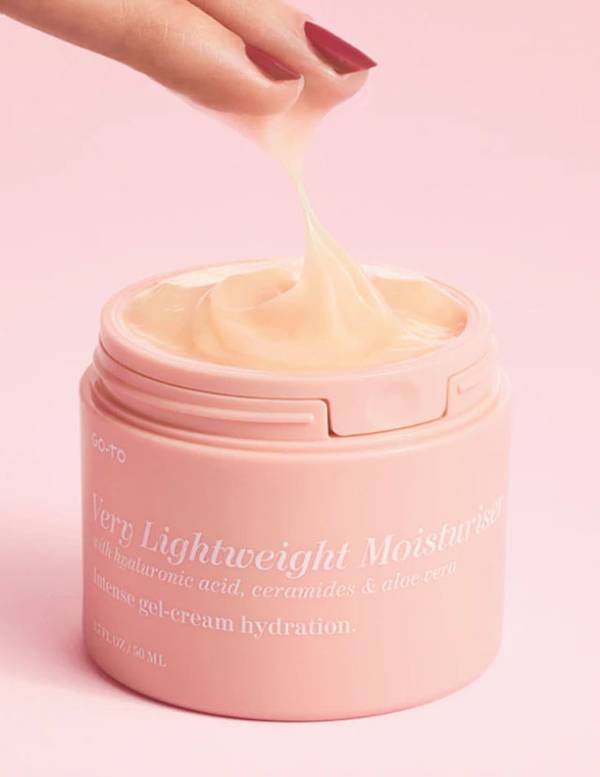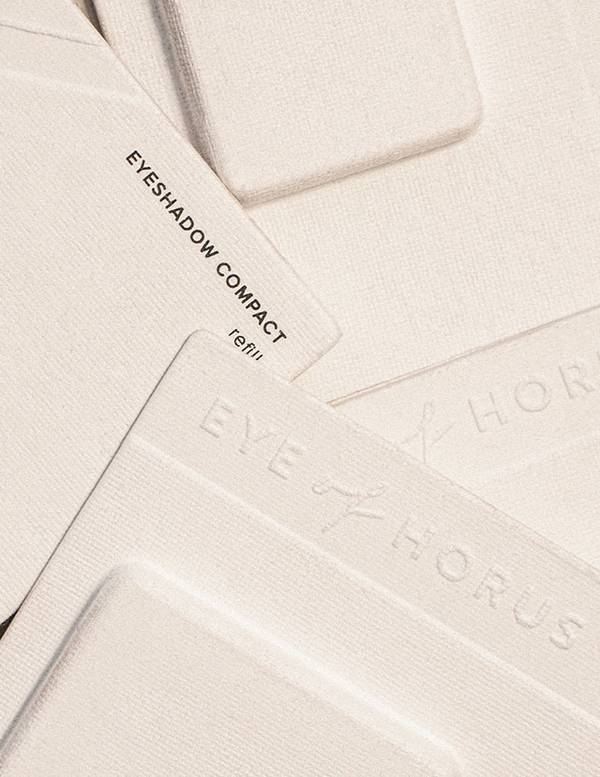 Best for inflamed, acne-prone skin
We talk a lot about dryness being a top skin concern in winter, but for those with acne, winter can actually cause more breakouts than usual, too. The reason being is that when the air is drier (like it is in winter), your skin produces more sebum (aka oil), which can lead to clogged pores and pimples. The cold temperatures can also cause inflammation. That's why the timing for Salt by Hendrix's new body and face mask couldn't be more perfect. It contains pink clay to unclog pores and purify skin, bamboo extract for antimicrobial exfoliation, as well as anti-inflammatory Davidson plum.
Best winter fragrance 
It's no secret that lavender's scent has a calming effect on the senses. Something we could use as we hit the mid-year mark on another whirlwind year. But this new fragrance by Goldfield & Banks is so much more than a spritz of serenity thanks to its hero ingredient, Tasmanian lavender. It also features notes of pink pepper, hyssop flowers, smoky woods and dark amber that give the perfume a mysterious, sultry edge that is modern and sophisticated. 
"We're all hooked in the a-beauty office and predict this will quickly become of our best sellers!"

Jamee Parker, a-beauty founder
Best for winged eyeliner beginners
Mastering winged eyeliner takes practice. And if you want it to look good, it needs to be perfect. The trouble is fixing mistakes often means starting over. What we love about these nifty snap-activated cotton buds is they release a makeup remover that instantly wipes away mistakes and smudges without the need for a do-over. Plus, they're perfect for popping in your handbag so you can completely reset your eye makeup look from work to dinner if you want to change things up.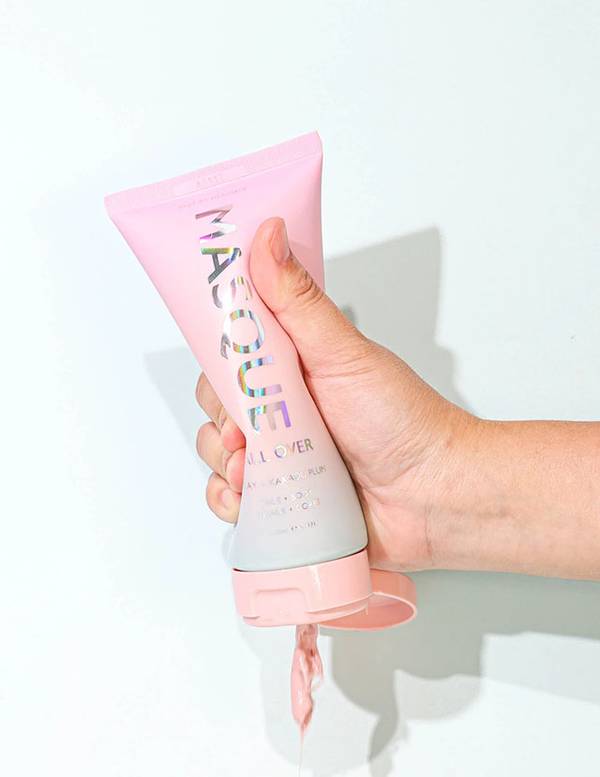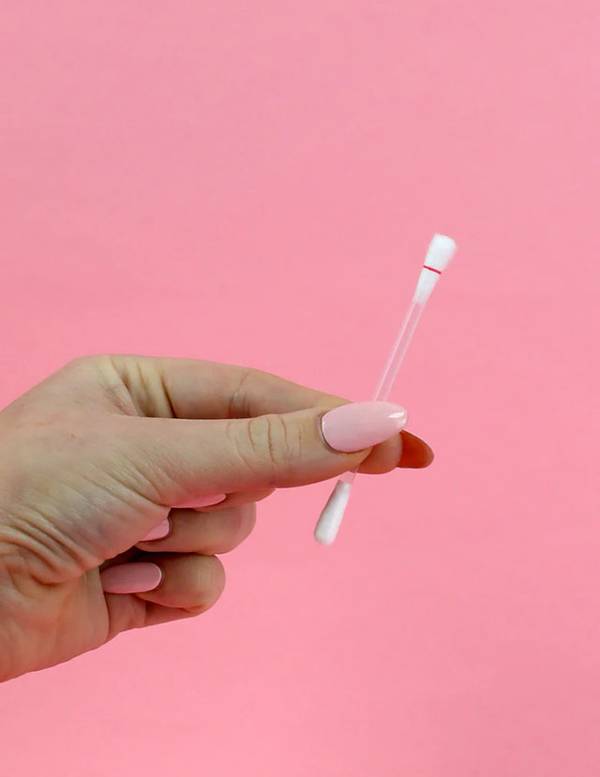 Best serious skincare with a conscience 
Back in 2019, The Secret became Australia's first prescription skincare company. Now, it's just become the first prescription brand to launch refillable packaging. With covetable, hardworking formulas developed by doctors Clara Hurst and Deb Cohen-Jones and made to tackle some of the toughest recurring skin issues like acne, pigmentation, melasma and ageing, all of its packaging is reusable, recyclable or biodegradable, and now features sustainable refills. 
Best for diversifying your lash look
We all tend to have a preferred lash style, be it long, voluminous, or curled, but that's not to say we don't want a little variety in our mascara wardrobe every now and again. This new two-in-one mascara from Natio gives you options so you can change your lash look to match your mood or the occasion without having to clutter your makeup kit. The straight brush gently lengthens and curls, while the spiral brush expertly builds volume for ultimate clump-free drama and definition. Just twist the wand to switch between the two. Genius!
---
NEW TO A-BEAUTY THIS MONTH
More to love on a-beauty! These are some of the products we've just added to abeauty.co
Dermalist AllSerum Skin Perfector
This month we added the entire (albeit perfectly succinct and uncomplicated) range of cosmeceutical skincare from Australian skincare brand Dermalist to a-beauty. While we highly recommend all four products, if we had to pick a favourite it would probably have to be the AllSerum Skin Perfector for its six-in-one benefits that deliver visibly younger, firmer, more radiant and even toned skin. We're completely obsessed with its silky cloud-like texture that feels heavenly on skin, too!
Vida Glow Radiance Capsules
We love skincare as much as the next person (ok, probably even more 😜) but it's nice when our skin just looks good all on its own. That's what we love about the Vida Glow Radiance capsules that we've just added to our line-up of other cult best-sellers from the Aussie brand. By addressing our skin's needs from the inside in an easy-to-take daily capsule it takes the pressure off having to layer so many skincare formulas so we can just go back to basics.
Psst, we also added the new Vida Glow Hairology Capsules to our shop this month!
CREDENTIALS
Eye of Horus / @eyeofhoruscosmetics
Go-To Skincare / @gotoskincare
MCo. / @mcobeauty
Salt by Hendrix / @saltbyhendrix