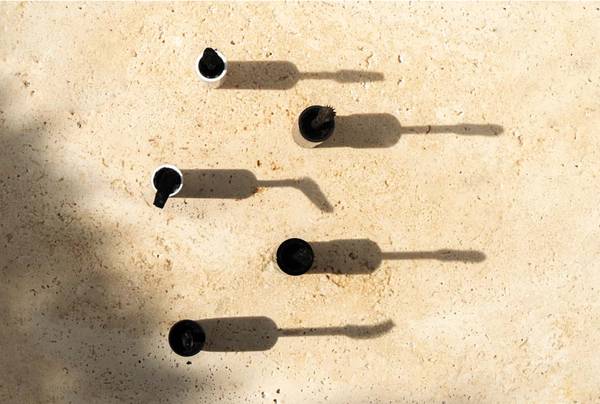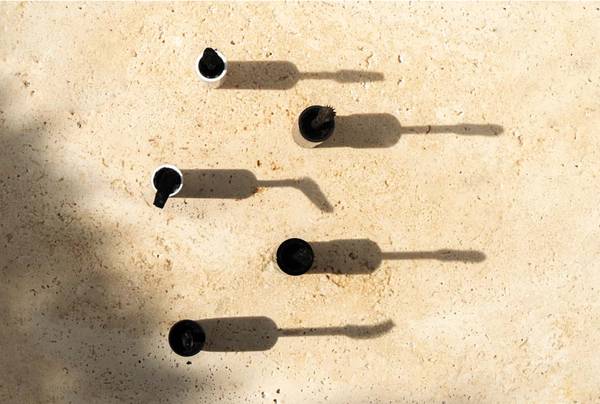 Words by Lisa and Alex from the All Bases Covered Podcast
If you're anything like us, your makeup just doesn't feel complete without lengthy, lifted lashes. Mascara is one of our desert island essentials. But it's also one of the hardest products to buy. Just the sheer amount of options available is enough to confuse even the most makeup savvy. Mascara would have to be one of the most saturated categories. Just head into any Australian chemist and you'll be faced with 20+ mascaras that all claim the same thing: lengthy, lifted, smudge-proof, blacker than black lashes...Sound familiar? 
Well, the only thing worse than being faced with an impossible amount of choice is the inability to narrow it down and 'try before you buy'. We don't want to hear about those disposable wands they're handing out so that you can trial the formula. A great mascara formula is only as good as the wand it's coupled with, and those spoolies ain't cutting it! 
The perfect formula for you may not be the formula that floats your best friend's boat, and that's totally okay. Depending on your eye shape, your skin type, and the desired look you're seeking, there definitely isn't a one-size-fits-all solution. But it is possible to navigate all the multiple options to find the right one for you. 
Here's our mascara guide to help you figure out what to look for and how to pick the right one. 
---
The different mascara formulas 
The key elements of a formula you'll need to consider when selecting a mascara comes down to the colour, wear, look and removal. 
Fibre-based formulas 
Designed for those lacking in the lash department, these mascaras contain tiny fibres which cling to and build on each lash to provide thicker, longer looking lashes. But there's a catch: These mascaras generally result in clumpy, spider-looking lashes with the added surprise of microscopic fibres falling into your eyeball throughout the day.

Our tip: If you're going to check out a fibre-based formula, we recommend one that has the fibres built into the mascara (rather than as a separate application coat). 
Waterproof mascaras  
These formulas contain water-repelling waxes that create a long-wearing, tear-proof formula that requires an oil-based cleanser or bi-phase eye makeup remover for effective removal. Generally speaking, waterproof mascaras are the best option for weddings, funerals, and any time you plan to get your face wet. Waterproof mascaras shouldn't run or bleed, but they may still smudge or flake, especially if you have particularly greasy eyelids or use a lot of creamy products on the face. Bonus tip: If you have straight lashes that struggle to hold a curl, the lighter, waxy formula of a waterproof mascara will help to keep your lashes lifted.
Tubing mascaras 
Tubing mascaras were the beauty industry's best kept secret until far too recently. Previously only popular in Japan, or offered by just a handful of indie or luxury brands, their popularity has boomed in Australia over the last five years. 
Tubing mascaras have a smudge-proof formula that uses polymers to form tiny tubes around each lash. These tubes act like budge-proof socks, which remove easily with only warm water. Tubing mascaras offer a long-wearing, flake-free formula without the hassle of removal that a waterproof mascara provides. They are also more resistant to oil than other formulas, making them a great option for those with oily lids or smudgy eyes. 
Tubing formulas will generally offer more length and separation than dramatic volume, but in our opinion, the wear and removal is worth it. Note that not all of these types of mascaras will call themselves out specifically as 'tubing', so be on the lookout for 'smudge-proof' claims to clue you in that they're a tubing mascara.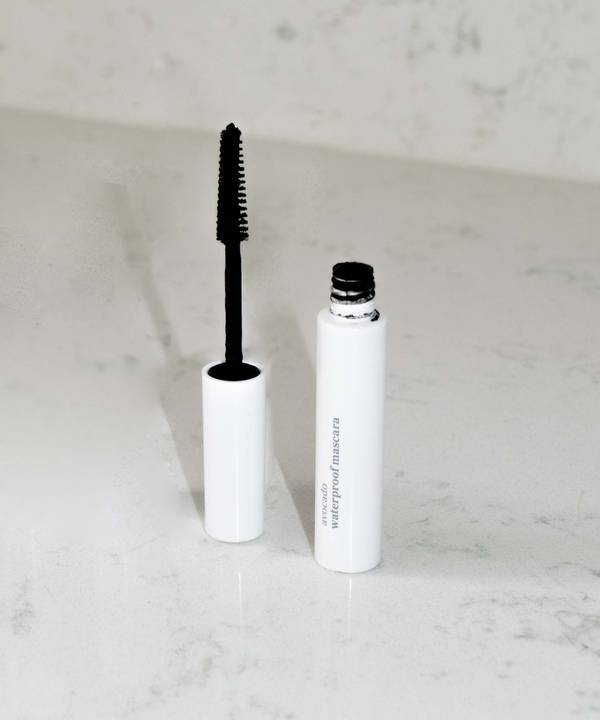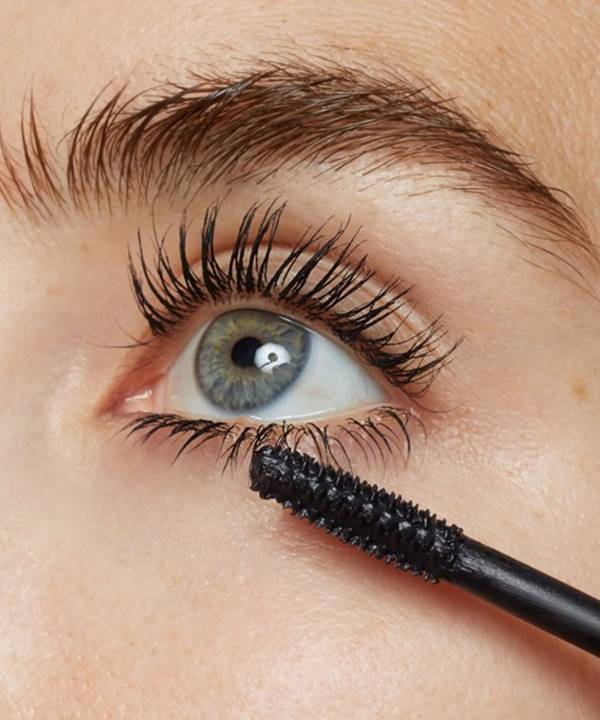 The magic of a good wand 
A mascara wand provides the only clear visual indicator as to whether or not you're going to like, love, or hate a mascara. The size, shape and material of your wand comes down to personal preference based on your lashes, eye shape, and application method. 
Wand size matters
Generally speaking, the bigger the wand, the bigger the volume (thickness of the lash built up by the mascara). Smaller wands with bristles that lie closer together will offer more separation and length. A micro wand - like what's available from the Mirenesse Lash Whip - is great for bottom lashes, short lashes, or people with smaller eyes.
The best bristles for the job
Classic bristle wands 
Bristle brushes create fullness and a fluttery effect with ease. They can be more prone to causing clumping than plastic bristles, however they're the preferred option for sensitive eyes. 
Rubber wands
These kinds of wands are generally made from silicone and feel a little more spikey. A silicone wand is great for someone who's after separation in the lashes as well as length. The silicone wand builds up less product over time meaning a more consistent application throughout the lifecycle of your mascara. Like all wands, rubber ones are available in all shapes and sizes. 
Wand shapes 
Mascara brushes are no longer simply straight. Some come with curves, others are tapered, and some are long or short. Different wand shapes create different lash looks because of the way they hug your lashes. A wand's shape can affect how well it curls, lengthens, volumises and defines lashes. 
Tapered
Gives fuller definition in the outer corner of the eye for a lifted, more heavily coated outer lash, which creates elongation. The tapered end can also be used to apply mascara to the bottom lashes. 
Hourglass
This curvy wand offers all-over volume to open up the eyes. This shape helps the mascara wand to hug the curve of the eye and deposit maximum product and to emphasise curl. Hourglass brushes are typically larger in size. 
Curved 
Curved wands are designed to hug the curvature of the eye and encourages you to apply the product in an upwards motion, creating more lift and curl. A great option for those who want their lashes to appear longer, as the more lifted your lashes are, the longer they will appear.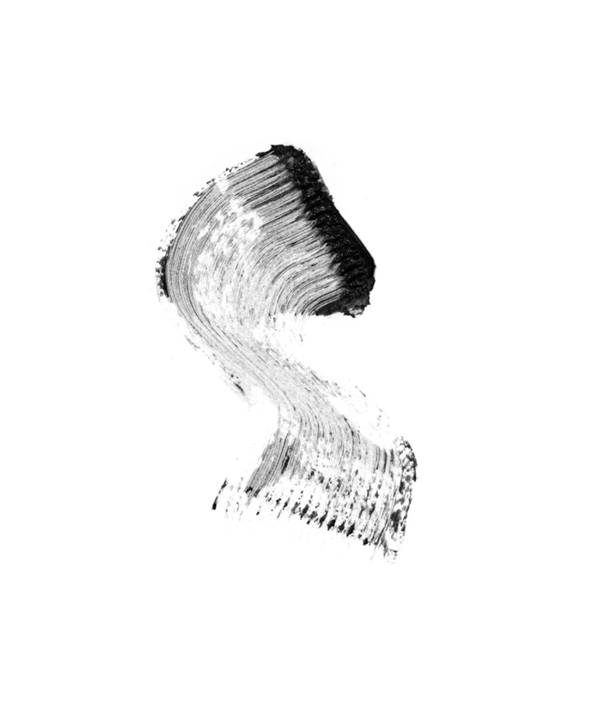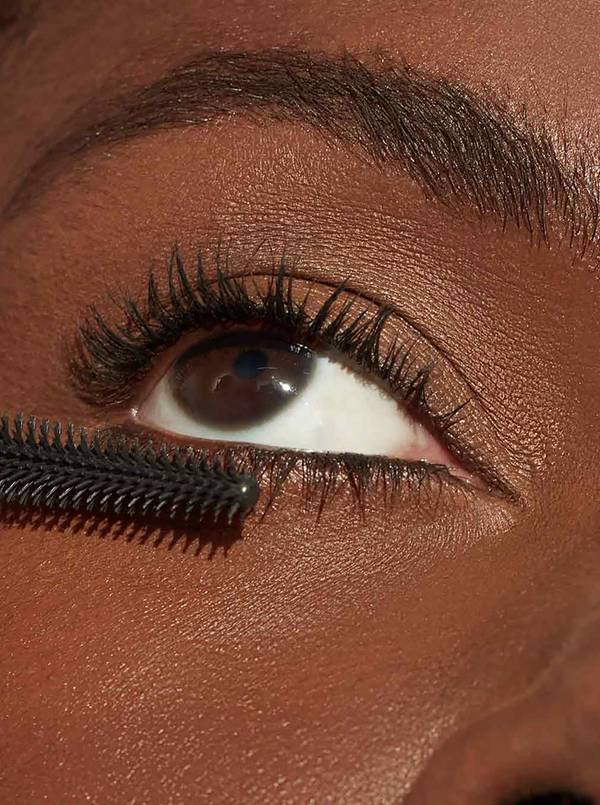 ---
ABOUT ALL BASES COVERED PODCAST
Having met working in beauty retail over eight years ago, Lisa Mortimer and Alex Morris have worked across the industry as artists and in beauty marketing. Hundreds of product trials and painted faces later, they now use their backgrounds in beauty science and business to host their weekly podcast
All Bases Covered
where each week they discuss beauty news, product trials, ingredient breakdowns, snacks and more.