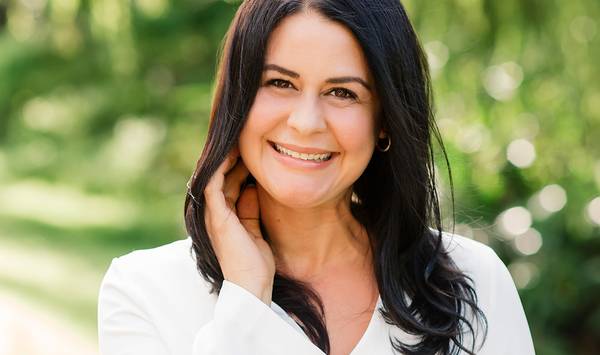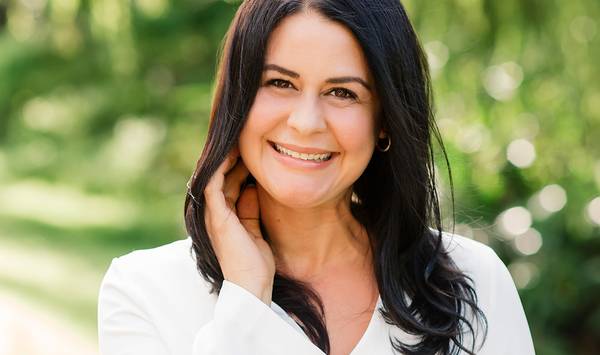 Words by Emily Algar
Despite the hype around 'clean' beauty, there's not an overwhelming number of brands that truly champion skincare formulations so clean, you could (literally) eat them.
But Edible Beauty is doing just that. Founded by Anna Mitsios, the brand was born after her Diabetes diagnosis sparked a passion in holistic health. One thing led to another, before Anna left her corporate job to pursue naturopathy, eventually launching her very own brand.
Now, Edible Beauty is considered one of Australia's leading clean skincare and wellness lines. The products are potent but luxurious to use, and most importantly, feed the skin with proven natural ingredients both internally and topically.
Now excitingly available on a-beauty, we sat down with Anna to learn about wellness, natural skincare, and how Edible Beauty went from a DIY kitchen operation to a fully-fledged Aussie beauty brand.
---
How did your own health journey shape your philosophy around holistic beauty and wellness? 
My interest in holistic wellness was sparked when I was diagnosed as a Type 1 diabetic at the age of 18. I began to intensely research herbs, nutrition and lifestyle measures as a way to manage my blood sugar levels. I became intrigued by the ability to manage my condition by focusing on what was going both on and in my body, as well as my lifestyle practices. In 2013 I made a clean break from my career in finance and immersed myself in nutrition and naturopathy.
What was the process like, building Edible Beauty from the ground up?
The Edible Beauty range was created whilst I was working at a natural fertility clinic. I was recommending that in addition to food and lifestyle, my patients make changes to their personal care products. I was shocked to find that there were very few options available that were natural, but also luxurious and therapeutic.
As a result, I embarked on creating my own formulas, and wanted to invent a gold standard in beauty, featuring an "edible" ingredients list. I was literally whipping Shea Butter, Cocoa Butter and Rose Water in my mother's cake mixer and started sharing my creations with friends and family. After much research, courses and cosmetic chemist meetings, Edible Beauty Australia was born.
I simultaneously worked to create an ingestible range to address health issues from the inside. The Edible Beauty wellness range reflects the herbal formulas I was providing to clients for common conditions that detract from skin health. The formulas are filled with antioxidant-rich herbs and botanicals to address beauty internally.
How do you describe Edible Beauty now in a few short sentences?
We're a naturopathically-formulated range of pure, active skincare and wellness products that are organic, truly sustainable and 100% PETA certified vegan and cruelty-free. We go to great lengths to omit all preservatives, alcohol, silicones, PEGs and copolymers too.
Our mission is to empower customers to transform the health of their skin and bodies with pure, highly efficacious formulas backed by clinical studies.

Anna Mitsios, Founder of Edible Beauty
What sort of ingredients do you work with?
We use a range of ingredients including exotic seed oils, butters, beauty-boosting vitamins, herbs, fruits, clinically proven botanical extracts and wildcrafted Australian natives. When it comes to actives, you will find high performance ingredients such as Niacinamide, Squalane, Ceramides, Panthenol, vegan Collagen, Bakuchiol and natural Alpha-Hydroxy Acids. Our products are teeming with skin-transforming actives, but are literally so pure you could eat them.
I'm meticulous about ensuring that all our ingredients, in particular our Australian native ingredients, are derived from high quality, potent and pure sources. Our incredible suppliers also practice corporate and social responsibility, empowering the indigenous communities they work with.
The Edible Beauty hero product?
This would have to be our Beauty Reset Drops. It's my holy grail when it comes to smoothing fine lines and creating a plump, dewy complexion. Blended with Bakuchiol and Squalane, it's designed as a natural alternative to Retinol. The wonderful thing about Bakuchiol is that it is vegan, plant-derived and safe during pregnancy and breastfeeding.
For anyone new to the brand, what should they try?
I highly recommend starting off with our Cleansing Milk! This is really the most important step in any skincare routine and if we don't get it right, all other formulas just won't have the same impact.
Our Cleansing Milk includes a blend of organic oils which work to lift impurities, along with a touch of Salicylic Acid and natural Alpha-Hydroxy Acids to refine pores. 

Anna Mitsios, Founder of Edible Beauty
What does your own beauty routine look like?
My beauty routine is simple! I love layering serums according to what my skin needs at any given time. With that being said, my complexion is quite dry, so I love taking time to nourish it with oils and creams. 
My current regime looks like this:
Morning
No.1 Belle Frais Cleansing Milk: this is an essential for me!
Turmeric Brightening Serum to deal with predisposed pigmentation.
No.3 Exotic Goddess Serum: Our all-round antioxidant serum with plant-based Vitamin C and Hyaluronic Acid to boost collagen production.
Beauty Reset Drops: I always notice a difference when it comes to firming the skin and plumping fine lines with this.
Basking Beauty Sunscreen: I've done so much research on the damaging impact of UV rays so don't leave home without it.
No.4 Vanilla Silk Lotion: This is a lightweight lotion that sits nicely on top of our Sunscreen and blends nicely into my mineral powder.
Evening
This is the same as my morning routine, but rather than using the Basking Beauty Sunscreen and No.4 Vanilla Silk Lotion I use the Coco Bliss Intensive Repair Crème which is ultra-nourishing with ceramides to strengthen.
Any other wellness rituals you can share?
I love enjoying a large bowl of salad daily. I don't feel quite right without it. I add rocket, baby spinach and cos lettuce, then sprinkle with sunflower, pumpkin, hemp seeds and nutritional yeast. I'll also add some cruciferous vegetables like cabbage or broccoli, a few tablespoons of seaweed, flaxseed oil and coconut aminos. It's not only cleansing but feels incredibly nourishing.