Trying new beauty products is all in a day's work for us here at a-beauty. We love putting products through their paces in the name of glowing skin, better hair, fluffier brows, and everything in between. Every now and again there are products that truly impress us and earn themselves a permanent spot in our routines. 
In this series we share with you our current beauty obsessions for the month. 
October is a tricky month - one day it's sunny, the next day it's raining. One day you're struggling through a 100+ day lockdown, the next day you're celebrating your long lost freedom. It's a rollercoaster of weather and emotions.
So this month we're all about finding those products that take us to our happy place - whether that's a go-to base product that lights up your face, an indulgent step to help you forget about a stressful day, or something that gives you a pick-me-up when you need it most. 
Here's what we're using and loving this month:
---
JOELLE, DIGITAL DESIGNER
"I have been using a cream-based cleanser for a long time and hadn't really tried anything else. I wanted to switch up my cleanser as the cream was starting to feel too heavy and left my combination skin feeling too greasy, especially coming into these warmer months. I started using Cinch every day and I was amazed how well it removed makeup and sunscreen. It's so gentle and refreshing. My skin feels clean but without being dry. It's perfect if I'm in hurry because I just spray it on and use a cloth to wipe my face. I've even started carrying it with me to wipe my face after going to the gym or if I've just been sweating on a hotter day. When I do have more time, it has fitted in nicely with my two-step cleansing routine."
CHELSEA, CONTENT EDITOR
"I work from home most days so I don't apply foundation regularly anymore. I've been trying a few BB creams lately and this is by far the best one I've come across. The consistency is slightly thick so it gives better coverage than a tinted moisturiser, but it's not too thick (which is one of my biggest gripes about the other BB creams I tried as they were hard to blend). My skin feels cared for thanks to the moisturising ingredients in the formula (like prickly pear seed oil) and I love how healthy the finish makes my skin look. I'm currently using the shade Natural Beige, which is great for transitioning my pasty winter skin into spring as my skin tone starts to develop a subtle sun-kissed glow.
MY TOP TIP: What I'm really loving is mixing this BB cream with the Inika Organic Radiant Glow primer. It thins out the BB cream a bit so it's even more spreadable and the coverage becomes sheerer but even more glowy. I'm obsessed!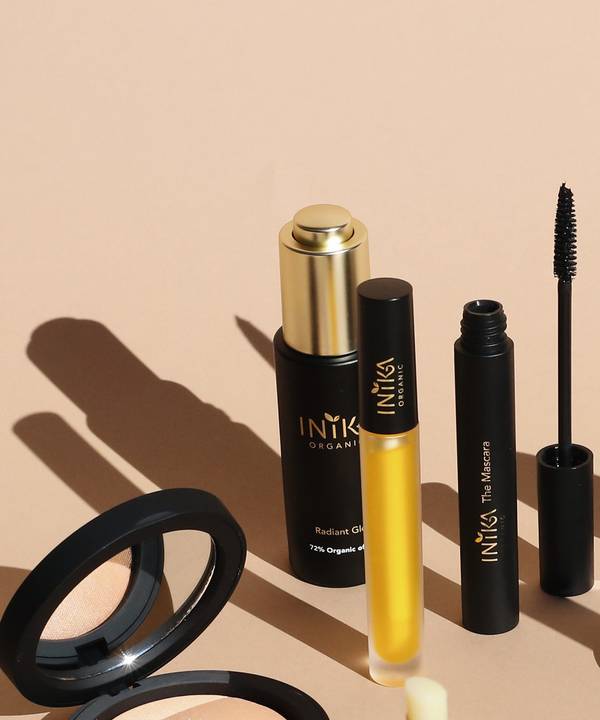 JAMEE, FOUNDER & CREATIVE DIRECTOR
"I love me a good abrasive physical scrub once or twice a week, depending on what time of the month it is. At the moment, I am adoring the Mukti Organics 2-in-1 Resurfacing Exfoliator. It's gentle yet abrasive enough to remove the dead skin cells sitting on the top of my skin. I am acutely aware of the cucumber aroma, which is heavenly and makes me think of summer." 
SINEM, E-COMMERCE MANAGER
"As a mum of three little kids, having 'me time' is difficult. However, the St. Palm Summerfields natural oil is like having a mini break. The scent is so beautiful: it helps me calm down when I'm having a stressful moment. I just stop and take a minute to drop some oil on my hands and rub into my pressure points. It feels so lovely and silky on my skin. It's my go-to when I need some time out and self-care."