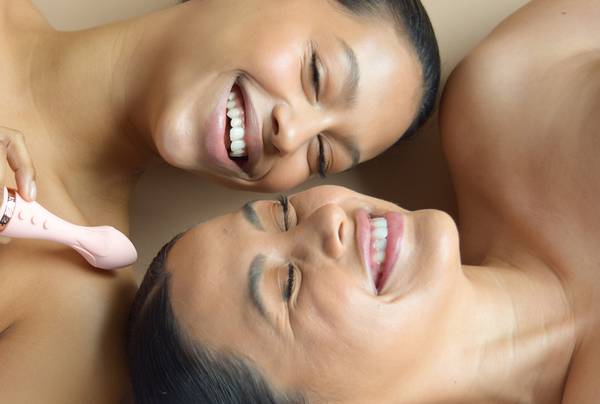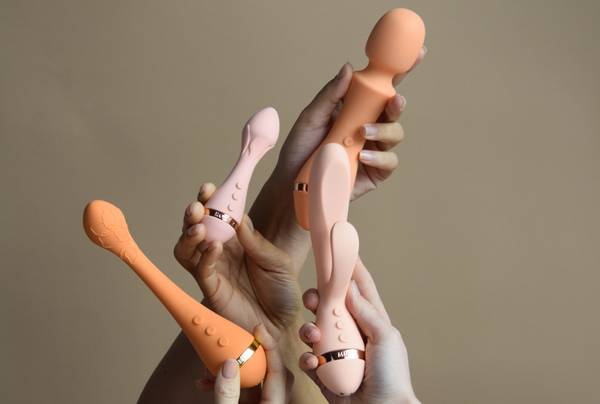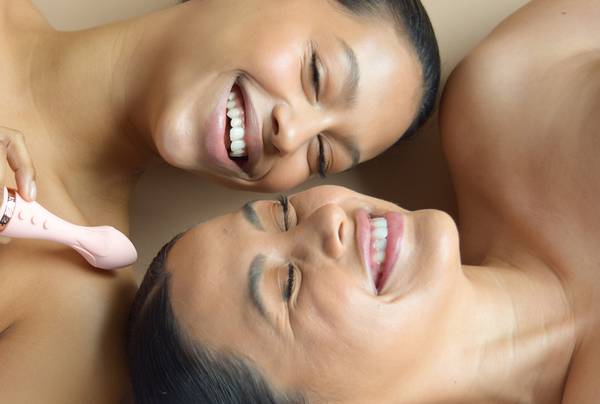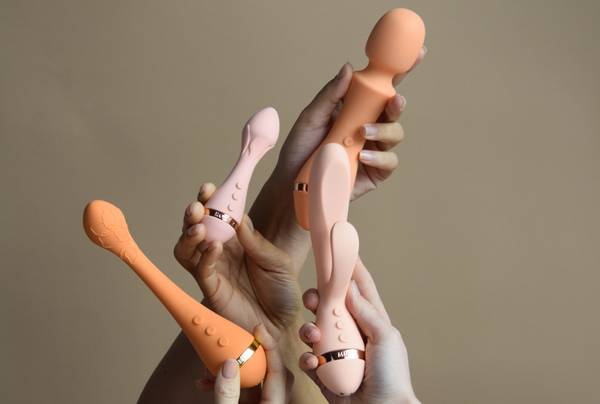 Words by Steph Andrews
If you're looking to buy a vibrator, the good news is there is an insane amount of options to ensure you find the perfect fit for your pleasure needs. The bad news? There is an INSANE amount of options that it's hard to know where to start! Navigating the world of vibrators can be overwhelming and can send your head spinning - and not in the good, orgasm-inducing way!
We asked sexologist and VUSH's sex expert Steph Andrews to shed some light on the best vibrators in Australia, along with her top tips on what to look for in a vibrator - including why you need to introduce a vibrator into your bedroom rendezvous. 
---
Why should I use a vibrator?
Vibrators are perfect for stimulating the clitoris, which is the main sex organ for people with vulvas. The clit often gets forgotten about, despite being the most sensitive erogenous zone on the body! 
5 Reasons You Need A Vibrator
1 / Vibrators can help people reach orgasm easier and quicker. Most vibrators have a variety of pleasure settings to allow people to find what works for them. 
2 / Vibrators are a great addition to partnered sex because most vulva owners find it hard to orgasm through penetration alone, so adding an external vibrator during intercourse can help. 
3 / Vibrators provide a new type of stimulation to the mix — something completely different to the type of pleasure you'd get from hands, tongues, and genitals! 
4 / Most vibrators can be used on a variety of different body parts and erogenous zones, making them perfect to use when experimenting with a partner. 
5 / Vibrators are a wellness essential because of the physical, social, and mental benefits they provide. Masturbation and orgasm can reduce stress, improve sleep, boost mood, encourage mindfulness, and more. 
"Masturbation and orgasm can reduce stress, improve sleep, boost mood, encourage mindfulness, and more." 

Steph Andrews, Australian sexologist
A beginner's guide to vibrators
If you're new to using a vibrator, get to know how the mechanics of vibrator work first. Test all the buttons and feel the sensations against your hands before using it on your genitals. Start on the lowest setting of the vibrator and work your way up. Also, be patient and take your time. 
Whether it's internal or external pleasure, a good quality lubricant always makes things a lot easier. Water-based lube is perfect for silicone vibrators, as silicone lube can damage the material.
Don't expect the vibrator to do all the work for you. Experiment with your movement, breath and sound to fully embody the vibrator experience!
The best vibrators for beginners
1 / BULLET VIBRATORS
A bullet vibrator is a great place to start as it's small and discreet. Bullets are entry-level toys used externally to provide pinpointed stimulation to the clitoris or other erogenous zone. 
2 / WAND VIBRATORS
A wand vibrator is a big, easy-to-use, beginner-friendly, external toy. Wands cover a large surface area and send broad sensations across the entire erogenous zone. 
3 / G-SPOT VIBRATORS
A G-Spot vibrator is a great internal beginner toy because it can also be used externally. G-Spot vibrators are usually reasonably thin so they're not intimidating for a first time internal toy user. 
How to find the best vibrator
MATERIAL MATTERS
Always consider the material of a sex toy, especially if it's going to be used internally. The most body-safe vibrators are made of medical-grade silicone. Waterproof features are an added bonus to some vibrators! Look for the IPX7 waterproof rating to ensure your device is fully waterproof. 
SHAPES & SIZES
A vibrator's shape and size is up to your personal preference. Consider whether you want something small and subtle to include in partnered sex, or bigger and more powerful to really explore your body. With internal vibrators, look for a gentle curve that will sit comfortably in the vagina or anus. 
THE MORE SETTINGS THE BETTER
Finally, choose a vibrator with multiple pleasure settings so you can find a mode that works for you in the moment, depending on what you're in the mood for. Another thing to consider: Would you prefer a USB rechargeable vibrator or a battery-charged one?! 
"Foreplay isn't just for partnered sex! Warm up your entire body and turn yourself on before using the vibrator on sensitive areas." 

Steph Andrews, VUSH sex expert
Which vibrator is right for me?
Vibrators come in many different shapes and sizes. Which one works best for you is a matter of personal preference, but here's some advice for choosing the right VUSH vibrator for you:
G-Spot Vibrators
a-beauty pick: VUSH Abbie Vibrator
Abbie is an internal toy, best suited to someone who is starting to explore penetration or G-Spot stimulation. It is shaped with a gentle curve and wider head to work the G-Spot. Abbie is a great option for someone who wants to be able to use a vibrator for both external and internal stimulation. This toy can also be used anally. 
Rabbit Vibrators
a-beauty pick: VUSH Muse Vibrator
Muse is a dual stimulation vibrator that hits the G-Spot and clitoris at the same time using two different arms. Rabbit vibrators are perfect for someone looking for a toy to mimic intercourse. Rabbits are relatively large, so they are best suited for someone who is familiar with internal sex toys. Muse is a great option for someone who wants to explore squirting as some settings use the internal arm to massage the G-Spot in a come-hither motion. This toy can also be used anally with the smaller arm stimulating the perineum. 
Wand Vibrators
a-beauty pick: VUSH Majesty 2 Vibrator
Majesty 2 is an external vibrator that has a large head to cover a large area. Wand vibrators are generally very powerful toys so they are best suited for people looking for strong stimulation. They're great for beginners because they're easy to use and can be used on different erogenous zones. They also double as massagers for sore muscles. 
Bullet Vibrators
a-beauty pick: VUSH Rose 2 Vibrator
Rose 2 is an external vibrator with a small, precision head to target the exact erogenous zone directly. Bullet vibrators are suitable for beginner sex toy users or people looking for a versatile toy that can be used on a range of body parts. Rose 2 is a great option for anyone wanting to use a vibrator for clitoral stimulation during penetrative sex. 
A sexologist's top vibrator tips
To extend your vibrator's shelf life, you need to clean it properly. Vibrators should be cleaned before and after every use, using warm, gentle soapy water before patting dry or leaving to air dry. You can also use a dedicated sex toy spray or gentle wipes to clean your vibrator. 

Storing a vibrator away correctly will also help keep it happy and healthy. Vibrators should be stored in a small bag or storage case (rather than shoved under pillows or into bedside drawers). 

To get more out of your vibrator during self pleasure, make sure you're mentally in the zone and committed to feeling good. Turn yourself on before using the vibrator, set the mood with some candles, make it an experience! 

Add lube or intimate gel every time you're using your vibrator. Trust me, it makes the experience so much nicer and easier. It's also a sensual act of foreplay before solo or partnered sex!
---
About Steph
Steph is VUSH's in-house sexpert. She is currently completing her Masters in Sexology (Professional). With a background in psychology, sociology and gender studies, she is passionate about reducing stigma and supporting healthy relationships with self and others through sexuality education.