Words by Phoebe Martin
Strawberry makeup is the latest beauty trend taking TikTok by storm. Inspired by the sweet and juicy summer fruit, this playful and fresh look features luminous skin, shades of red and pink on the lids, cheeks, and lips, paired with faux freckles and shimmery cheekbones. 
Soft and natural-looking, strawberry makeup epitomises the very essence of Springtime. The best part? It is super easy to achieve with the help of a few key products. Sit back, grab a bowl of strawberries as read on as we explore the origins of the trend and how you can recreate this deliciously sweet makeup style. 
The strawberry makeup trend can be attributed to 2023's favourite makeup trend setter, Hailey Bieber, after she posted her 'strawberry makeup' routine on Tiktok. The look gained popularity quickly (and it's easy to see why) as beauty gurus and influencers tried their hand at Hailey's look.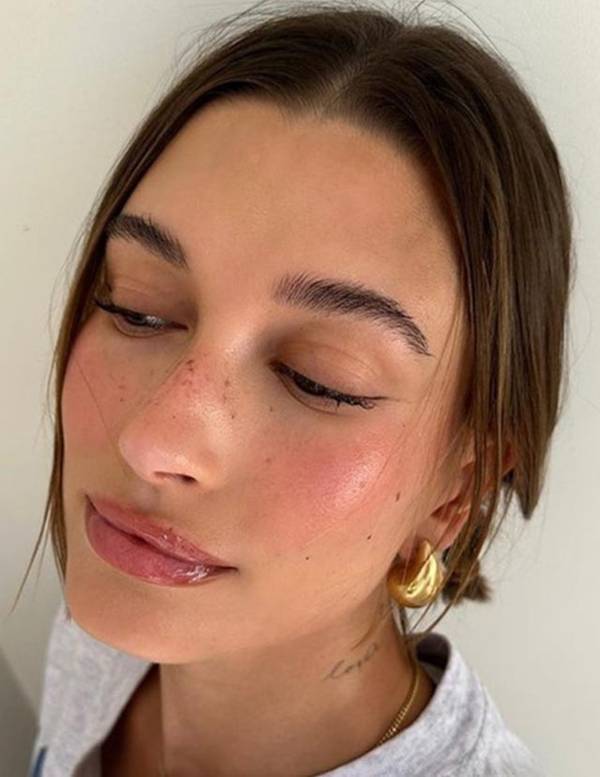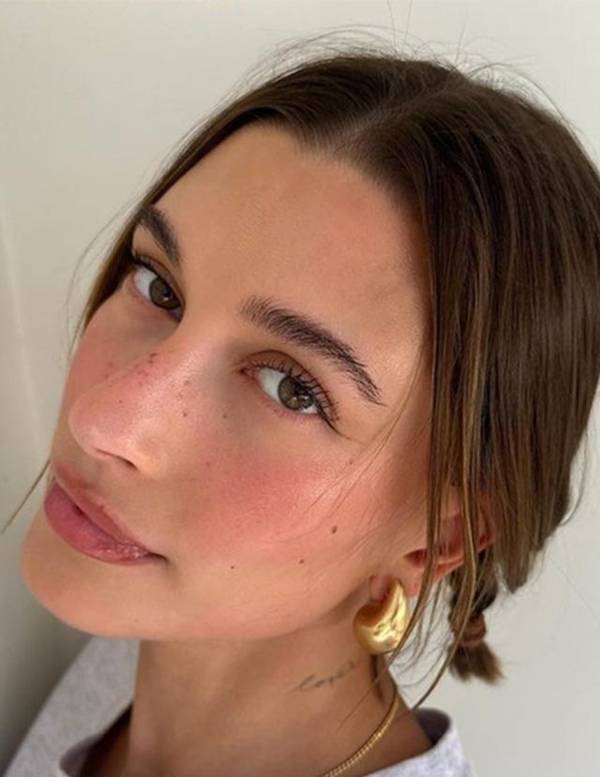 Here's a quick guide to mastering the look: 
Start with a clean, moisturized face. Make sure your skin is clean and well-hydrated before applying any makeup. This will help your makeup go on smoothly and last longer.
Our recommendation: Tribe Ultimate Hydrating Moisturiser
Apply a light, dewy foundation. Choose a foundation with a light, dewy finish to give your skin a natural, radiant glow. Apply the foundation using a damp makeup sponge or brush, blending it outwards from the center of your face.
Our recommendation: Ere Perez Oat Milk Foundation
Add some color. Apply a red or pink cream blush to the apples of your cheeks and eyelids. Opting for cream products will ensure you achieve that rosy glow. Apply with your fingertips or blend out with a fluffy brush. 
Our recommendation: Ere Perez Carrot Colour Pot 
Define your lashes. Use a black or brown mascara to define your lashes. Apply the mascara in a zig-zag motion, starting at the base of your lashes and working your way upwards.
Our recommendation: Eye of Horus Goddess Mascara
Add a subtle red lip. Choose a soft red lipstick to complete the look. Gently tap a small amount of product on the lips - it will end up looking like you've just eaten fresh strawberries. 
Our recommendation: Meleros Strong Coral Red Lipstick
Finish with a Mist to set and forget: To ensure this look stays fresh throughout the day we recommend setting with a facial mist to ensure it stays in place for you to slay all day.
Our recommendation: Outside Beauty & Skincare SPF50+ Facial Mist
With beautiful soft red tones and a dewy appearance, this look is perfect for a Spring day. Try it out for yourself using the tips and products in this article, and enjoy a beautiful and fresh new look!