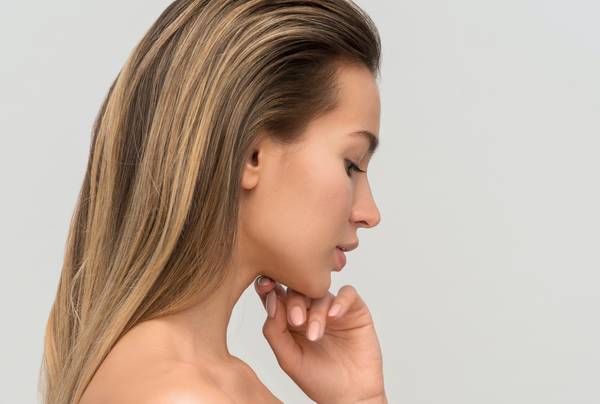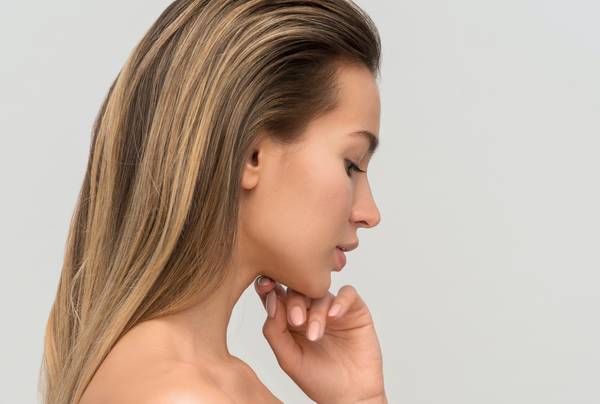 Winter's cool days are officially behind us. But is your skincare routine equipped to handle the change in season? In winter, we tend to switch to heavy, ultra-moisturising formulas to combat the cold temperatures. As the warmth of spring sets in, those rich skincare formulas may leave your complexion extra oily and congested. 
As the weather transitions, it's important to update your regimen to match your skin's new needs. We asked Christie Cameron, Senior Dermal Skin Therapist at SSKIN to reveal her top tips for transitioning your skincare from winter to spring so you can look your radiant best in  the new season.
---
#1 Reverse winter dryness
"Winter can lead to an impaired skin barrier function, causing inflammation and dry, flaky, irritated skin.," says Christie. So, make spring a time to repair the damage done in the cooler months by focussing on sloughing away the build-up of dead skin cells and repairing your skin's barrier. You also need to adjust your regimen to meet the new conditions. "In spring, ensure you are including more hydration and slowing down on active skincare to create more balance within the skin," adds Christie.
#2 Get your sebum under control
Don't be surprised if your skin goes from ultra dry in winter to the other end of the spectrum - oily and shiny - as the weather heats up. "During the summer months your skin might begin to feel more oily and heavy. Warmer temperatures encourage sebum (oil) production and sweat, which can lead to dirt and dead skin cells getting trapped on the surface, which in turn can clog pores," notes Christie. Focus on skincare that helps to rebalance your oil production without stripping your skin of essential moisture (which you may also find your skin struggles to maintain in summer, not just winter!).
#3 Go easy on the actives
"Consider lightening up on active skincare like AHAs and BHAs," suggest Christie, adding that you can still use them, but be mindful. "Any potentially irritating product can cause more redness in warmer weather, due to increased absorption of the product in higher temperatures and increased blood flow/redness to our skin naturally in the summer heat." Good to know: Lactic acid and mandelic acid are some of the gentler alpha hydroxy acids, while glycolic acid is more potent and may cause irritation in sensitive or compromised skin types. If you are experiencing any skin irritation with the change in seasons, consider adding products with soothing, anti-inflammatory ingredients like ceramides, niacinamide, aloe vera, and calendula, into your regimen. 
"Microdermabrasion, hydrating facials due to dehydration from the heat, enzyme treatments, and oxygen facials are the perfect professional skin treatments for spring."

Christie Cameron, SSKIN Senior Dermal Skin Therapist
#4 Be ready for redness
"Allergy-related skin concerns are common in spring. Starting in late winter/early spring, plants begin to bud, creating invisible airborne allergens like mould and pollen. For some, these allergens create an increased amount of histamine in their blood flow, which causes inflammation, making the skin sensitive."
#5 Dial back on facial oils
While you may have loved the rich, intense nourishment face oils gave your skin in winter, Christie suggests rethinking them in the warmer months. "Higher temperatures and humidity levels actually cause your face to produce more oil," Christie explains. That's not to say face oils are completely out of the question in spring and summer though. "Consider using face oils every other day instead of daily if you notice your skin is looking extra shiny," she recommends. Or, if you can't live without your face oils and don't want to cut back, then opt for non-comodegenic lightweight versions instead. Jojoba, rosehip oil, hemp seed oil and squalane are all top choices.
#6 Switch up your formulas
As much as you may adore a product, there comes a time - or a season - when it may just not be in your skin's best interests to keep using it. "If your skin is feeling particularly dry and dehydrated, consider swapping your cleanser to a milk, cream or balm to avoid over-stripping your skin and setting you up for hydration."