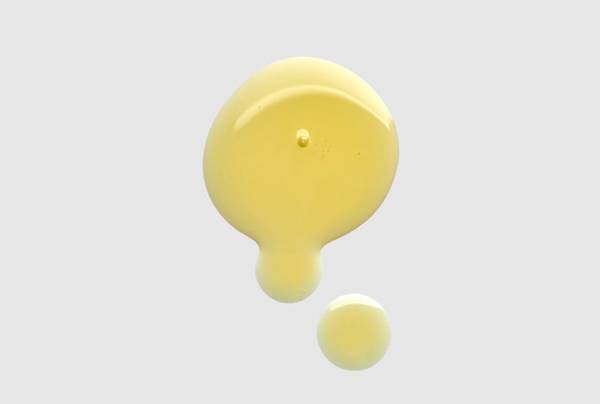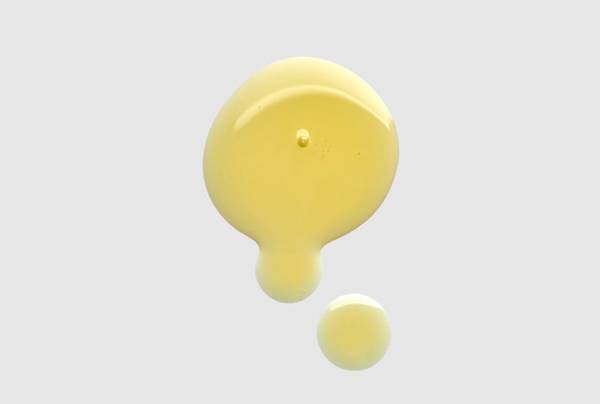 Cannabis skincare has been a hot topic in beauty for the last few years but long before CBD oil started trending, skincare brands have been using hemp seed oil in their products for its impressive skin benefits. 
While you'd be forgiven for having concerns over using an ingredient that comes from the cannabis plant, hemp seed oil is actually one of nature's best gifts for our skin health (and does not have any mood-altering effects). 
Rich in fatty acids omega-3 and omega-6, gamma-linolenic acid, and antioxidant-packed vitamins, hemp seed oil is used in skincare for its ability to hydrate skin, reduce inflammation, regulate oil production, and reverse signs of ageing.
What is hemp seed oil?
Hemp seed oil is an oil that is extracted from cannabis sativa seeds through a cold pressed process. Also known as cannabis sativa seed oil, hemp seed oil, it contains less than 0.3% tetrahydrocannabinol (THC) - read: it's non-psychoactive! It's used in skincare to deliver essential moisture and helps strengthen the skin's barrier. 
Where does Hemp Seed Oil come from?
Hemp seed oil and cannabidiol (CBD) oil are both extracted from the Cannabis sativa plant, but these hemp-derived ingredients come from different parts of the plant. Hemp seed oil is extracted from the seeds, while CBD is extracted from the leaves and flowers. 
Top 5 beauty benefits of hemp seed oil
#1 / Reduces inflammation
Treat tired, stressed out skin with the healing powers of hemp seed oil. It decreases inflammation and soothes irritation and is a great face oil for skin conditions like acne, psoriasis, eczema, and atopic dermatitis. Additionally, hemp seed oil has antibacterial qualities to reduce bacteria and breakouts.
#2 / Deeply moisturises 
Reach for hemp seed oil if you want to rejuvenate and nourish your dry skin…and acne-prone skin. Hemp seed oil controls oil production and doesn't clog pores while it moisturises so it's also a great moisturiser for oily skin types. Rich in omega acids 3, 6 and 9, hemp seed oil forms a seal over skin that traps in moisture for lasting hydration. It's also a humectant so it draws moisture to the skin.
#3 / Rich in anti-ageing properties
Loaded with antioxidants, hemp seed oil is an anti-ageing powerhouse. Vitamins A, C, E and F, and fatty acids found on hemp seed oil help prevent water loss from skin by strengthening the outer layer to leave skin plump and firm. Hemp seed oil also stimulates skin regeneration to improve skin elasticity and reduce the appearance of fine lines and wrinkles.
#4 / Prevents free radical damage
Hemp seed oil aids in repairing the skin barrier, as well as providing skin with vital protection from daily environmental aggressors such as sunlight and pollution which cause damage and premature ageing. It contains compounds that prevent free radical damage by reducing oxidative stress.
#5 / Relieves stress
In addition to its topical benefits, hemp seed oil is a popular anti-anxiety ingredient added to supplements. Its high content of essential fatty acids, magnesium and vitamin E support healthy brain function, which can help reduce stress and anxiety.
a-beauty's Hemp Seed Oil Edit
Eye of Horus Seven Seed Sacred Oil
This luxurious and protective face oil delivers plumping nourishment and supports healthy skin renewal. 
MAAEMO Vitalize Face Elixir
Use this face oil to help regulate your skin's natural oil production and restore balance and hydration.
Vanessa Megan NEO (Nature's Elixir Oil) 12 Hour Miracle Oil
This face oil works to reduce fine lines and wrinkles, redness, acne, rosacea and pigmentation.
Salt by Hendrix Glowtown Green Face Oil
Treat your skin to this hemp seed oil that hydrates, calms and delivers a noticeable glow.
Hunter Lab Lipid Vitamin Cleansing Oil
This cleanser leaves the skin deeply nourished and cleansed, effectively removing makeup, sunscreen, excess sebum and pollution. 
Vanessa Megan Bio-Omega Body Contouring Oil
This nourishing and contouring body oil helps improve the appearance of stretch marks, cellulite, and scarring.