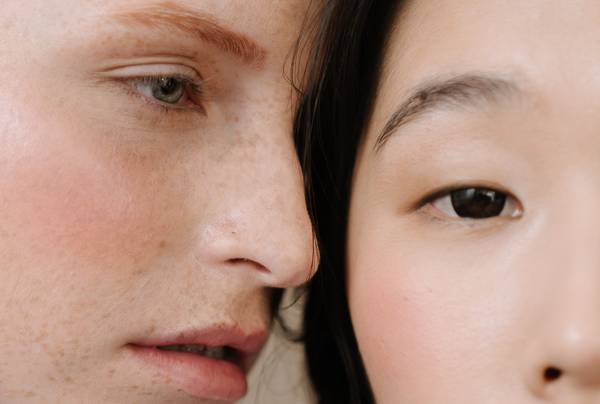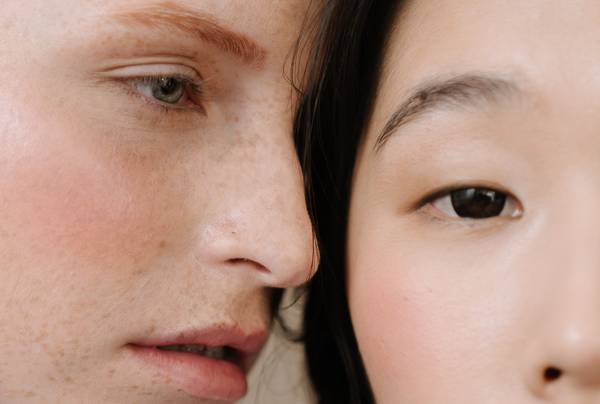 As we say goodbye to the warm sunny days of summer and begrudging accept that winter is on its way, it's time to reassess our skincare routines to see how they stack up to winter's harsh weather conditions. The drop in temperature means your skin is going to need all the help it can get in the hydration department. But a face cream isn't your only option when it comes to moisturising your skin. In fact, there are so many ways you can up the ante on your hydrating efforts. 
Depending on how much your skin struggles to retain moisture in winter, pick one or more of the below hydrating heroes to help your skin survive winter in glowing fashion.
---
A hydrating serum
Serums are one of the most potent products in the skincare world, so if you need serious hydration, opt for a supercharged hydrating serum. This one works to hydrate your skin in a number of ways: it contains hydrolysed hyaluronic acid which deeply penetrates all layers of the skin; pro-vitamin B5 which attracts water to skin; and a natural bio-complex that draws moisture into the skin for immediate and long-lasting hydration.
A night cream
Your skin is practically a night owl. It does all its best work under the cover of nightfall, so when it comes to increasing hydration, a hard-working night cream that's all about moisturising and nourishing is a no-brainer. This rich cream is indulgent in texture and its formula, containing natural ingredients that reduce visible signs of ageing and dry skin lines so you wake up to skin that's replenished, revitalised, dewy, and plump.
"Dry skin is common in winter due to the colder temperatures and a decrease in moisture in the air."

Chelsea Tromans, a-beauty Beauty Editor
A face oil
Do you crave ultra-nourishing formulas when the temperature drops? Say hello to this little hydrating hero. Made of pure squalane oil derived from olives, squalene is a form of a substance that our bodies already naturally produce which means it's able to penetrate quickly and deeply into the skin to deliver ultimate hydration. All while leaving your skin looking glowy, not greasy.
The easy option
Does winter's frosty temps have you struggling to get out of bed in the morning? Then go ahead and hit snooze another couple of times because you'll have time to spare with this effortless hydrating mist. It contains skin-nourishing goodies like squalane, jojoba and vitamin E, and is as easy to apply as spraying onto your skin post-cleansing.
A sheet mask
If your complexion has already started to flake on you and you need a quick fix, or you're after an intense boost of hydration before a special event, a sheet mask is your best friend. Besides forcing you to enjoy some pampered 'me' time, this sheet mask delivers a restorative combination of phenolic acids and flavonoids to skin for an instant visual improvement in your skin's hydration - plus, you'll experience long-term benefits. Make sure you keep up the good work with a fortnightly application for radiant skin all winter long.
Oily skin approved
Yes, acne-prone skin has to worry about hydration, too. But you need to be smart about it, because the last thing you want is to make matters worse. This toner helps keep your skin's oil production under control while also delivering essential hydration so your skin is left balanced, clear and radiant.
A body wash
It *is* possible to clean and care for your skin. In fact, it's extra important in winter to use a nourishing body wash as hot showers are major moisture-zappers. This hand and body wash contains hydrating bladderwrack extract along with native macrobiotic sea minerals which are rich in vitamins and nutrients that work to revitalise skin. It's also scented with notes of grapefruit, tangerine peel and rum to help you get up and go when you'd rather creep back into bed.
A supplement
Don't just address your skin's hydration from the outside. If you dive a little deeper, you'll experience even better results. Add a tablespoon of this coconut-flavoured liquid to a glass of water and reap the benefits of hydrated skin inside and out. It contains fermented hyaluronic acid, which provides superior hydration to skin.
Our editor's pick
I am obsessed with this face nectar and am actually looking forward to winter so I have an excuse to slather it on. It's sort of like a face oil, but delivers pillowy-soft skin rather than any shine or greasy residue. It feels so nourishing on and while I would happily apply it morning and night, it's so hydrating that really your skin would be more than happy with just a once-daily application. Besides moisturising skin, it also contains calming anti-inflammatory properties to combat any redness or irritation that you may experience from the harsh wintery wind and weather.