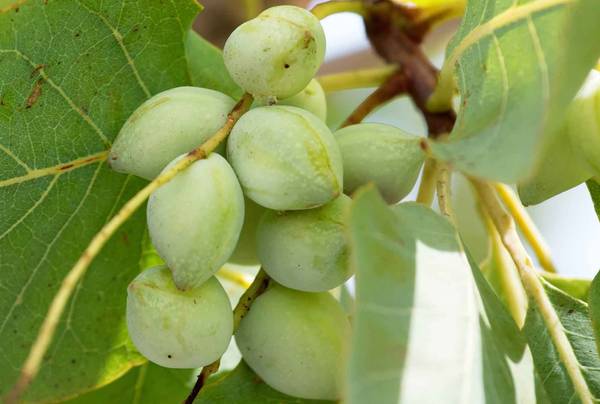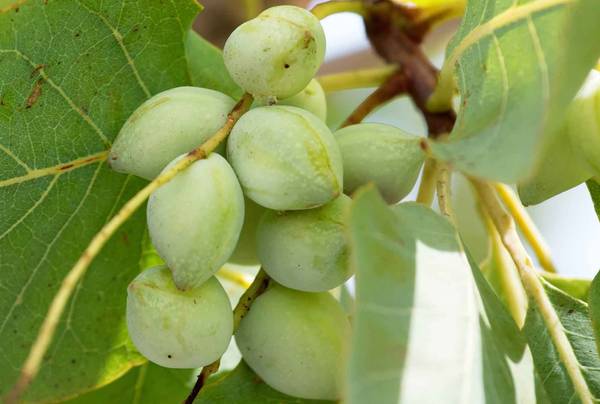 Did you know that Australian Kakadu plum is the richest source of vitamin C in the world? Natively grown here in Northern Australia, The Kimberleys and Arnhem Land, it's been used for generations by Indigenous communities for its medical healing benefits. But it also delivers amazing benefits for your skin. Incorporating it into your skincare regimen can result in a natural and effective brightening glow. 
Kakadu plums are the world's most concentrated source of vitamin C, containing 55 times the amount of vitamin C than oranges.  
In addition to containing high levels of natural vitamin C, Kakadu plum (also known as Terminalia ferdinandiana) is a rich source of polyphenols (like gallic and ellagic acids) and vitamins A and E, which gives Kakadu plum skin-loving antioxidant, anti-inflammatory and antibacterial properties.
This active ingredient has multiple benefits, including boosting antioxidant defences, enhancing skin radiance, brightening the skin, and reducing the appearance of wrinkles. With regular use, you can expect a noticeable improvement in the look and feel of your skin. Here's why you need to add this native Australian ingredient to your skincare routine.
---
Top 5 reasons to try Kakadu plum beauty
#1 / Brightens skin
Vitamin C is a go-to ingredient for helping to fade pigmentation, even out skin tone, and restore and renew the complexion. Given the high quantities of the vitamin in Kakadu plum, it's one of the best ways to get all these amazing skin brightening perks quickly and naturally. 
#2 / Reduces acne
Kakadu plum isn't just packed with vitamin C - it also contains gallic acid and ellagic acid, both of which have potent antibacterial properties that calm irritated skin and help treat acne and skin inflammation. These two natural phytochemical ingredients also work to balance oil and encourage skin elasticity for a more supple complexion. 
#3 / Minimises signs of ageing
One of vitamin C's top qualities is its ability to stimulate collagen growth, so it should come as no surprise that Kakadu plum is a great ingredient for fighting the signs of ageing. Don't be shy slathering it on your skin if you want to increase suppleness, reduce fine lines and wrinkles, plump skin and enhance your youthful glow.
#4 / Hydrates skin
Kakadu plum acts as a potent antioxidant, protecting skin and helping to rehydrate and nourish dryness. It also enhances the skin barrier function to reduce water loss, which can help prevent dry skin from reocurring.  
#5 / Powerful antioxidant properties
Growing in a harsh outback environment has given Kakadu plum its thick skin, which means it's developed a highly efficient defence mechanism made up of diverse antioxidants. Applied topically to our own skin, we can reap the benefits of its antioxidant properties, too - aka protection against free radical damage that can cause sun damage, dehydration and accelerated ageing. 
a-beauty's Kakadu Plum Edit
Biologi Bx Reveal Exfoliant 15 x Single Use Sachets A unique powder exfoliant that thoroughly yet gently removes dead skin cells, invigorates dull and lifeless skin, supports acne-prone skin, and smooths uneven skin texture.
Vanessa Megan Super C & Bearberry Illuminating Face Serum An illuminating serum formulated to actively brighten your skin and enhance luminosity while firming skin and helping fade dark spots and acne scarring.
Hunter Lab Lipid Vitamin Face Oil A natural face oil that helps reduce fine lines, deeply hydrate, and brighten skin without leaving a greasy residue or shine. 
Salt by Hendrix Botanic Facial Serum Fast absorbing with a water-like consistency, this antioxidant-rich serum improves skin texture, fights free radicals and encourages glowing skin. 
Avocado Zinc SPF50  A natural physical sunscreen that uses non-nano zinc oxide to safely protect skin from UVA and UVB rays and Kakadu plum oil to soothe and moisturise the skin without leaving it greasy.
A 5-in-1 face moisturiser that ticks every box: It helps promote glowing skin while minimising pores, smoothing wrinkles, and priming skin for makeup application.