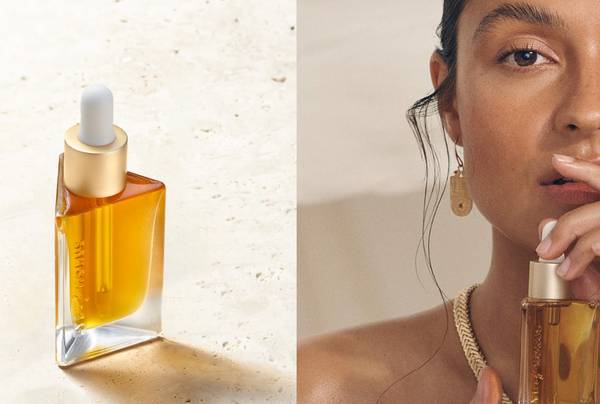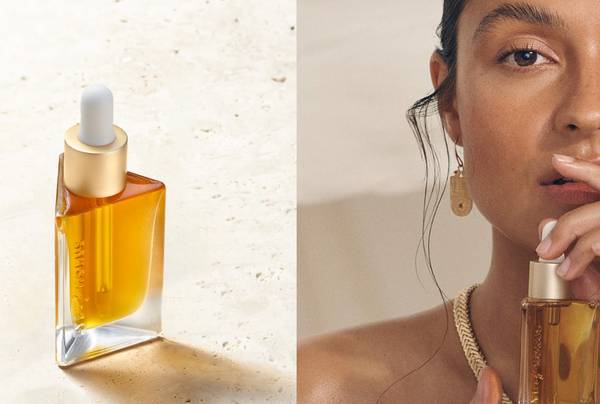 Sunnier days are coming! As the countdown to summer and the holiday season begins, it's time to get your beauty routine ready to handle the heat - and all the good and bad that comes with the warmer weather.
This month, some of our favourite Australian beauty brands are releasing a stellar line-up of pre-summer essentials, from a top-protection sunscreen and waterproof mascara to a long list of hydrating skincare superstars.
Here's all the a-beauty newness we're loving this month...
---
Best for getting your summer glow-up
You're probably already familiar with Boracay Skin's range of shimmering body oils; well, the Aussie beauty brand is now dabbling in skincare - with glowing results. Their new serum delivers anti-ageing benefits while simultaneously gradually tanning your face. It contains a trio of skin superstars - hyaluronic acid, niacinamide (vitamin B3) and vitamin C - and is made with a vegan-friendly DHA (active tanning ingredients) and 95% natural and organic ingredients.
For the love of a good scrub
Chemical exfoliants are great for gently revealing smoother, clearer skin, but sometimes you crave the gritty feel of a physical scrub to exfoliate away dead skin cells. This polishing powder actually ticks both boxes at once, and is incredibly gentle, too. Formulated with pure and organic, Australian grown and harvested native botanical extracts, it works to clarify, smooth, brighten, hydrate and refine skin texture and tone with the help of the natural AHA enzymes in Australian caviar lime, the BHA deep-cleansing benefits of naturally-derived salicylic acid and astringent Australian lemon myrtle, and fine-milled rice powder and kaolin to buff your way to smoothed and soothed skin. 
Best new tubing mascara 
If we had to pick a favourite type of mascara, it would have to be a tubing one. They deliver waterproof protection but are a breeze to remove at the end of the day. And best of all, they don't flake. Natio is actually releasing two tubing mascaras this month - one for those who want natural-looking definition (add the Precision Tubing Mascara to cart), and one that amplifies lashes for a more dramatic fringe effect (try the Infinite Tubing Mascara). Both come in Black and Black/Brown and are super affordable at just $17.95 each. 
Best new natural face oil 
Face oils may not be your usual go-to in the warmer months, but they should be. Especially when it's a luxurious multitasking face oil like this one from Eye of Horus. The clean makeup specialists are entering the skincare space and we can't wait to slather our faces in their debut product. This natural, nutrient-rich face elixir has been hand-blended with the seven sacred oils of antiquity to restore, hydrate and regenerate. It combines moringa, abyssinian, marula and nigella with hemp, pomegranate and baobab oils to boost collagen production and fight against fine lines, dark spots, dryness and inflammation. Expect unbelievably radiant results!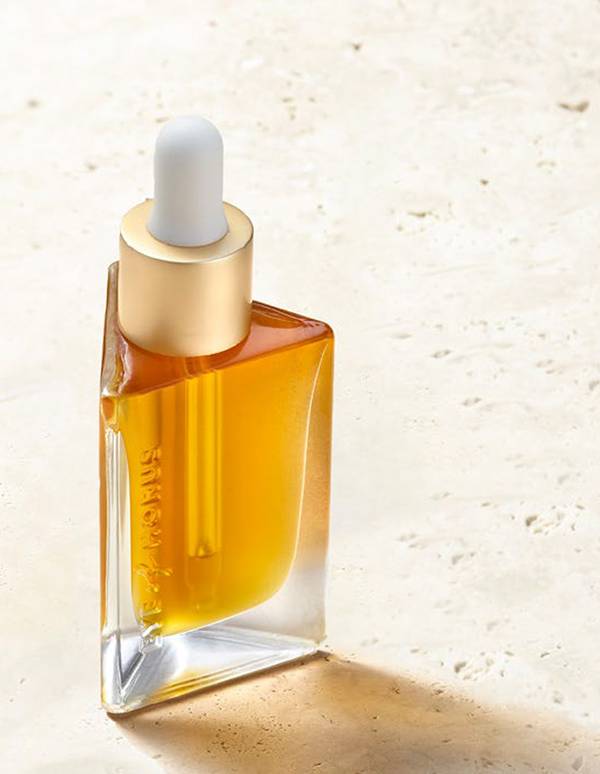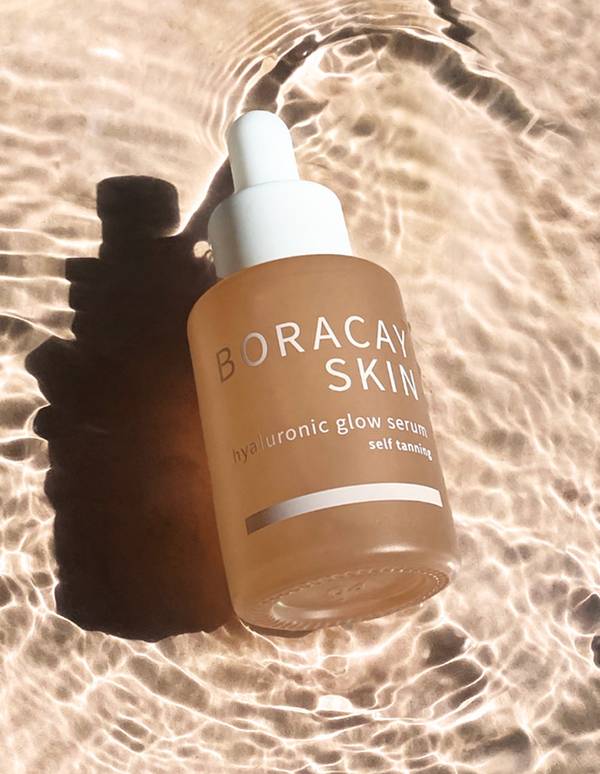 Best for the sunscreen obsessed
To say that we're spoilt for amazing sunscreen formulas these days is an understatement. Greasy, heavy SPFs that leave behind a white cast used to be the norm that we just had to live with. But now, we're actually starting to build up a sunscreen wardrobe because there are so many goodies out there and we just can't commit to just one. The latest one to join our collection is Aspect Sun Physical Protection SPF 50+ Sunscreen Cream. It has a barely-there feel and is formulated with moisturising glycerin and 22.7% zinc oxide to reflect UVA and UVB rays for a broad-spectrum SPF50+ sun protection. Plus, the formula is 80-minutes water resistant.
Best for next-level hydration
You can never have too many hyaluronic acid serums in your skincare collection. We're slightly addicted to their hydrating super powers, and this is yet another one to win us over. What sets this newcomer apart is its combination of polyglutamic acid with encapsulated hyaluronic acid. The former increases and maintains natural HA levels within the skin by inhibiting hyaluronidase, an enzyme that breaks down the skin's naturally occurring hyaluronic acid as we age. The latter uses micro-encapsulation technology to deliver high doses of hyaluronic acid into the skin to plump and re-densify skin and strengthen the skin's barrier for a smoother, healthier appearance.
Best for post-sun care
Even with the best intentions and the most fastidious sunscreen application, sometimes sunburn happens. That's where this newbie comes in. Lightweight and delightfully cooling on skin, this after sun treatment will help calm and soothe while replenishing lost moisture back into sun damaged skin. It's packed with goodies like aloe vera, cucumber, peppermint, and coconut oil.
Best new affordable skincare range
It seems November is the month for cult Australian beauty brands to venture into skincare, and we are here for it. While Eye of Horus and Boracay Skin have started with just one product, Bondi Sands are diving in with a whopping 12 products. We're not sure which product we're most excited about as they all sound good: there's a moisturiser with SPF50, a vitamin C serum, vitamin B3 serum and hyaluronic acid serum, a natural vitamin A serum alternative featuring bakuchiol, and something called Daydream Whipped Moisturiser which just sounds like something we'd love to bathe our skin in. Special mention also goes to their 100% recyclable post-consumer packaging and the fact that the most expensive product in the range is a very budget-friendly $22.95.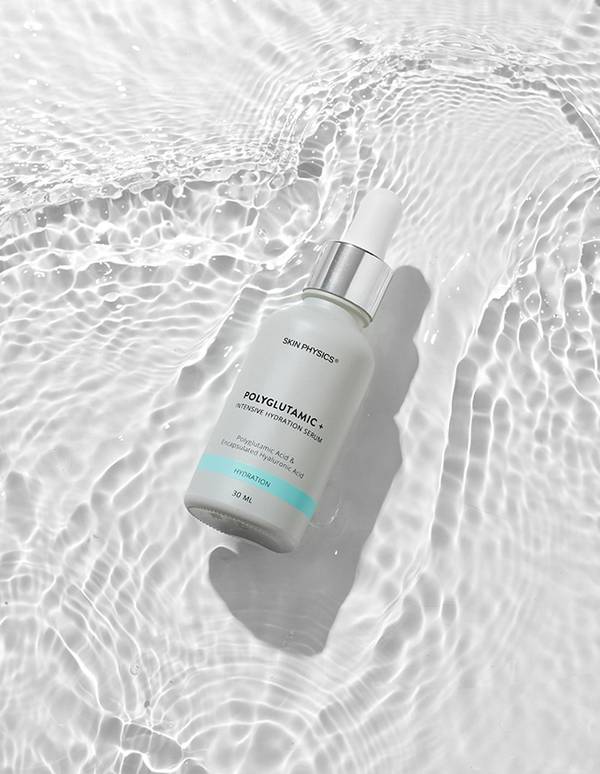 ---
NEW TO A-BEAUTY THIS MONTH
More to love on a-beauty! These are some of the products we've just added to abeauty.co
O&M Original Mineral Frizzy Logic Shine Serum
We love summer-induced natural beachy texture...frizz from the humidity, not so much. That's why this anti-frizz serum has quickly become our go-to hair saviour coming into summer. It's enriched with cold-pressed certified organic argan oil and native Australian macadamia oil to keep strands calm and smooth when the humidity levels are high.
Psst, we've just launched the entire range from cult Aussie hair brand on a-beauty so make sure you check it out for more mane must-haves!
Apotecari 5-in-1 Scalp Brush 
A head massage would have to be one of our favourite parts of getting our hair done, and yet we only get the chance to indulge every six or so weeks. This scalp brush changes that. It provides an at-home scalp massage whenever you crave one, plus, it works to improve the efficacy of your hair products by ensuring they are worked into the scalp to deliver their nutrients right down to the root of the hair to thoroughly clean the scalp and provide a deeper exfoliation of dead skin cells. 
CREDENTIALS
Eye of Horus Cosmetics / @eyeofhoruscosmetics
Aspect Skincare / @aspectskin
Skin Physics / @skinphysics
Boracay Skin/ @boracayskin