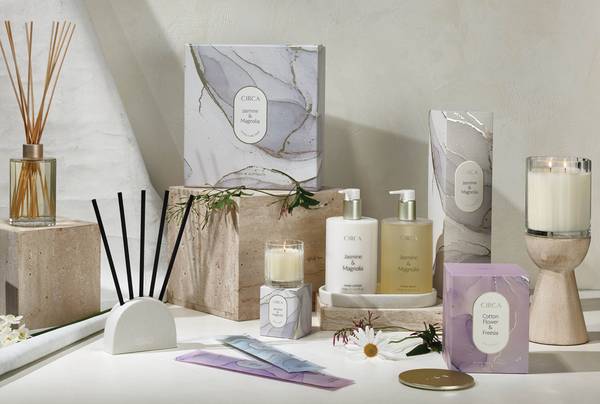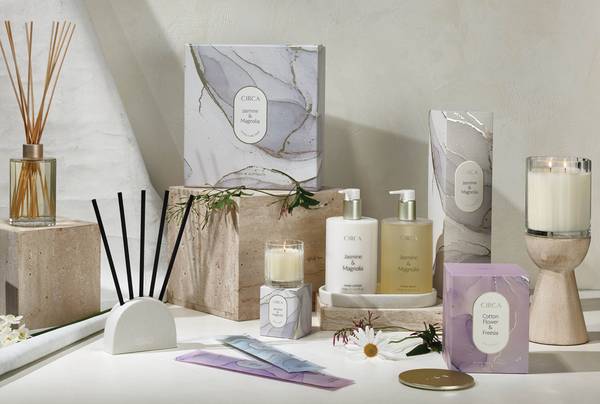 Words by Alisha Bhojwani
Baby, it's getting cold outside, which means it's time to whip out the three C's: coats, cuddles and candles. The last is the most important (of course).

Growing up, candles were a part of our family's identity. From the months of October to December, our house would be adorned with candles in every form. I'm talking about tea lights, pillar candles and even floating ones. So, it's no surprise that when I moved into my apartment, the first thing I bought was a candle.

Because, in Indian culture, candles symbolise prosperity, hope and triumph of good over evil. This tokenism that candles hold, seems to cross between cultures, from Christianity to Buddhism to even Asian households; candles are known to hold good fortune.

That aside though, they're an instant mood booster and have the ability to completely transform your home into the atmosphere you desire. Having tried almost every brand under the sun, we have to talk about my favourite brand, CIRCA.
From diffusers to hand soaps, creams and candles, CIRCA makes luxury accessible with its varied range. Not to mention its hand poured in Sydney and is currently Australia's number #2 candle brand (but should be number #1 if you ask me…)
Now what sets CIRCA apart from the rest, is their scents. They're uncomplicated, delicious and always leave me wanting more.

Alisha Bhojwani, a-beauty Guest Writer
If you're like me and looking to refresh at home this winter, let me tell you the three products that hold a special place in my heart and are on high rotation in my home.
Let me paint a picture here: you're on vacation and you wake up to a warm summer's day, you throw on a cotton dress and wander to your favourite coffee shop. As you sit down, and sip of your strong oat flat white, the breeze picks up… you inhale that sweet salty summer air mixed with the warmth of your coffee in your hands. And you just know, you're about to create the best memories.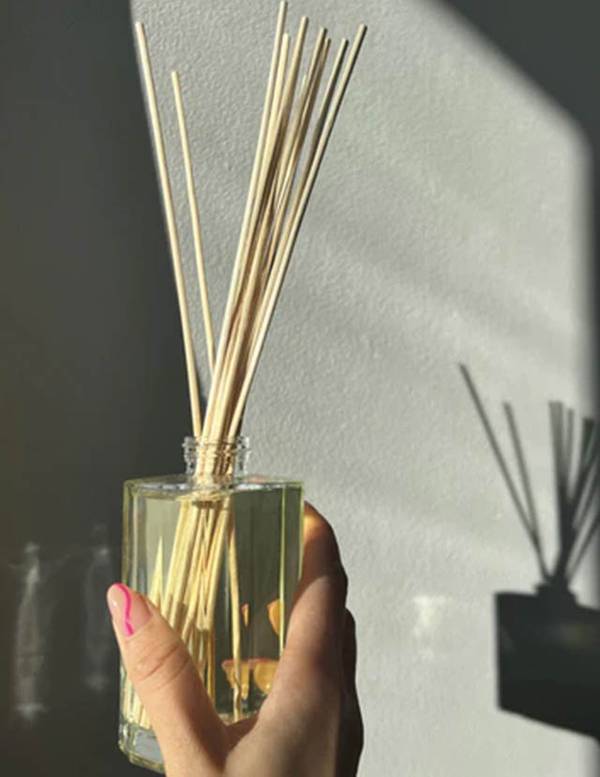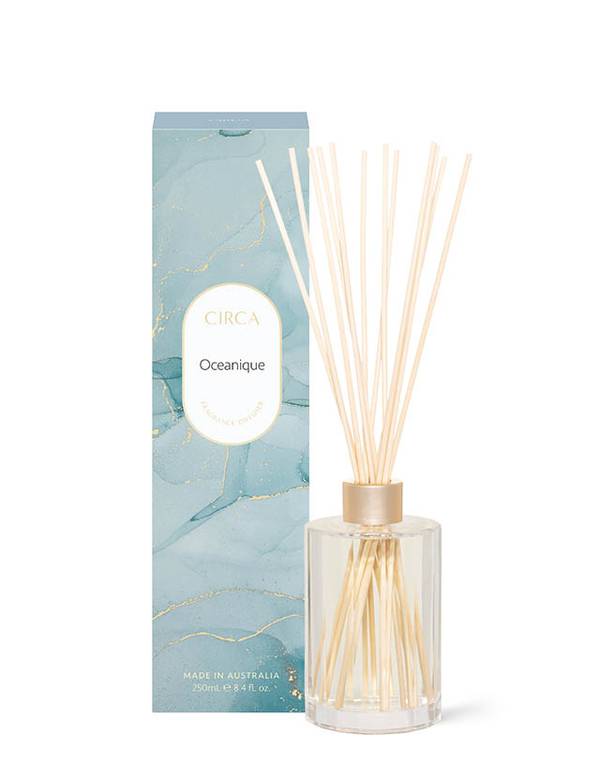 That's what the scent Oceanique unlocks. With its base of patouchli, sandalwood and top notes of mandarin, bergamot and lavender, it's refreshing, intoxicating and unexpected just like that mystery man you once met. But unlike that holiday romance, Oceanqiue has a 12 week lifespan… and will always leave you feeling at peace.
This duo is what home-care dreams are made of. Indulge in Circa's hand care set that will leave your hands feeling and wanting more.

A more subtle fragrance than Oceanique, the Jasmine and Magnolia hand has a floral undertone with notes of Ylang Ylang. And if you're not familiar with Ylang Ylang, boy are you missing out. Its exotic yet creamy, almost tangy aroma will intoxicate even the most discerning of noses.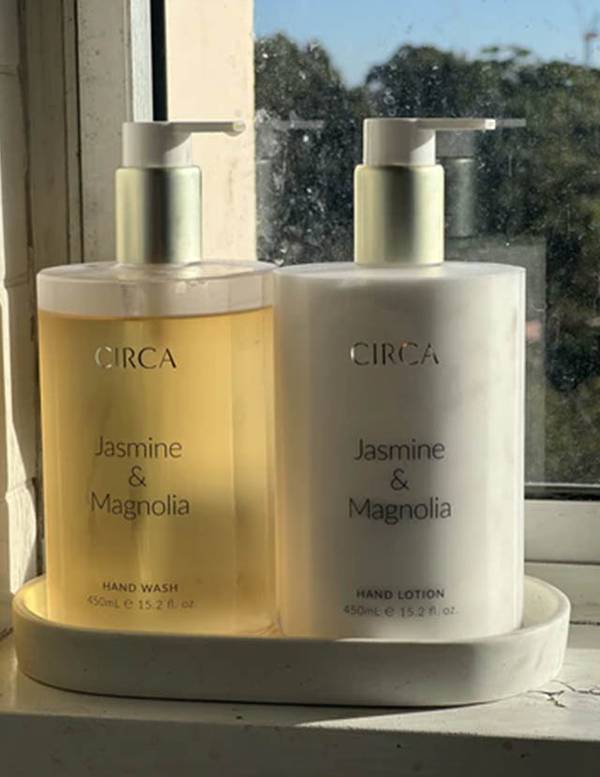 In my opinion it's the perfect combination of delicate and intoxicating, made even better by the ceramic hand dish that is both functional and aesthetically pleasing on the eye.
If I haven't convinced you to add CIRCA to your cart, let me talk to you about the Rose & Lychee candle. It's made from natural soy wax and high-quality fragrance oils, making it the sustainable candle choice.
With it's base notes of strawberry and top notes of Lychee, lighting this candle is the equivalent to taking that first sip of Pimms. It's fruity, sweet scent will leaves an enchanting smell and the best part about it? Even once you blow the flame, the fragrance fills your home leaving your rooms smelling heavenly!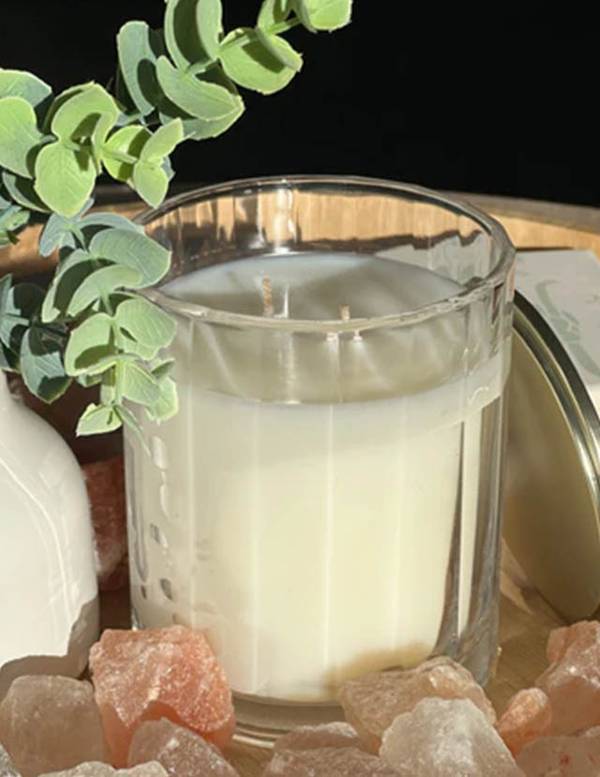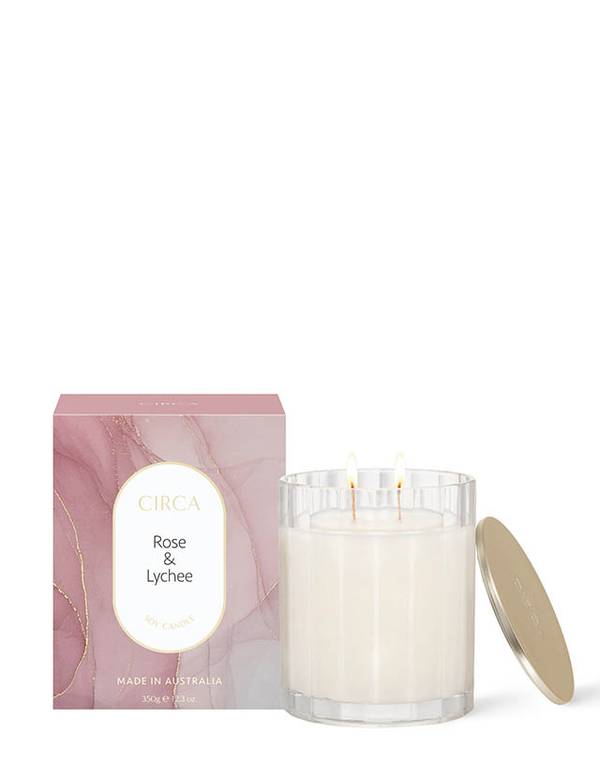 There's nothing not to love about CIRCA. From the sleek, white and wooden packaging which matches all home decor aesthetics…to range and fragrance offering itself, you're getting luxe homewares at a price that won't break the bank.

There's only one problem with this whole range: it smells SO bloody good, that it makes me unbelievably hungry. So, make sure to have a snack on hand when you've got CIRCA in your home, because eating the candle is not an option.

Other than that, CICRA is the obvious candle lover's choice. With its uncomplicated scents and Australian heritage, what more could you want?
---
A little about Alisha Bhojwani
Alisha describes herself as your 'brown big sis who shares beauty tips & wants you to thrive'. A lover of all things beauty and wellness, Alisha loves trying out the latest so she can share the greatest products you just have to have.