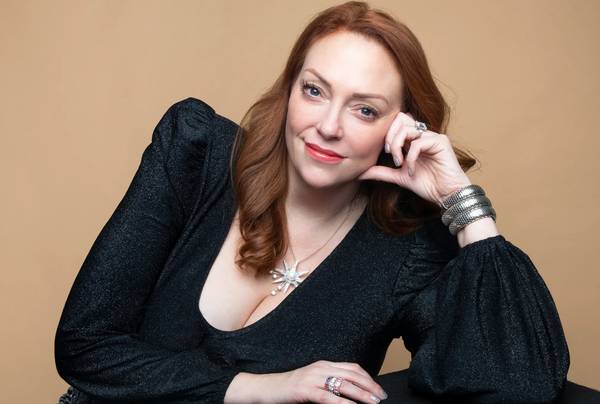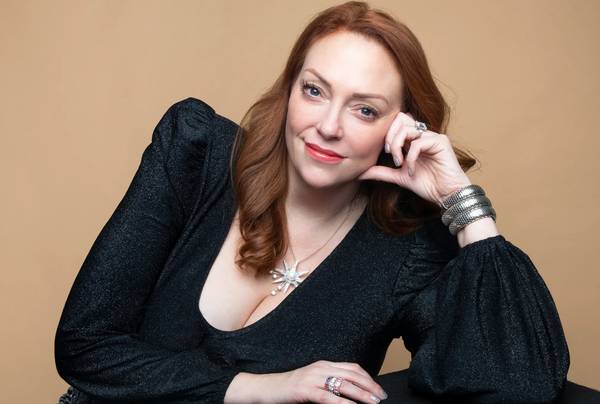 Back in 2006, finding the perfect candle to match your current mood was near impossible. No one was making scents that told stories and transported you to exotic destinations. That's why Nicole Eckels took matters into her own hands and launched Glasshouse Fragrances - a brand that has grown from humble beginnings to now being the leading fragrance brand in the Southern Hemisphere.
Originally from New York, Nicole has recently moved to Sydney in search of adventure. She created Glasshouse Fragrances as much to fill the fragrant void in the market, as the one in her lifestyle. Starting with a focus on candles, she made the first versions in her kitchen. 
Not one to do things by halves, when Nicole created and launched Glasshouse Fragrances, she went all in with a full range of 16 scented candles. All very different, she was determined to bring a little something that everyone could fall in love with, because at the time, there was nothing like Glasshouse Fragrances on the market. No one was doing niche fragrances that sent the senses on a journey to far-away places and nostalgic memories.   
Now available on a-beauty, we say down with Nicole to find out how Glasshouse Fragrances began and what exciting things are coming soon for the cult candle brand.
---
The OG Glasshouse Candles
"Many of our initial candles are still in the range: Marseille Memoir, A Tahaa Affair, Montego Bay Rhythm, Lost in Amalfi, Kakadu Dreaming… My favourite at the time was Kakadu Dreaming, which is this really green floral and that kind of wasn't a fan favourite in Australia. It kind of disappeared from the range, but now it's back - when I smell that fragrance, I go 'that's the scent of the founding of Glasshouse'. It's very nostalgic and triggers that hustle of launching my own brand. I remember that was actually the first one that I made in the kitchen. But shortly after that was A Tahaa Affair. And I remember thinking, 'God, these are so different. Because Tahaa is just like, boom!"
What comes first, the scent or the destination?
Initially, the scent came first. I was in my late twenties at the time so I had travelled a bit: I'd been to Japan, I'd been to Europe because my family's French, and I did travel, but I hadn't been all over the world. Once I started researching the fragrances and the materials and the ingredients, I started to think, 'where would this be?' Because we were the first brand to name our candles after places. I wanted to do something cool and different so I started doing a lot of research on the materials and it always led me to places. A lot of the materials I was using were indigenous to certain countries so I started down this pathway of, well, let's name them after where the ingredients come from."
"We want our fragrances to be visceral. It needs to transport you somewhere. A few years ago we changed some of the names so they weren't just about a place, but the feeling of that place."

Nicole Eckels, founder of Glasshouse Fragrances
These days it's both. Now I'm traveling a lot more: I might be somewhere and something captures my attention. For example, right now I'm working ona frangipani scent. You know how they have those yellow and white ones that don't really smell, but then you go to Bali and their pink ones are really fragrant? I'm really trying to capture that scent and I want it to smell like that. I do run into materials that I am really obsessive with, and then it can be a material based thing, but sometimes it's that I just want to capture the energy or the feeling of a destination."
What sets Glasshouse Fragrances apart
"The main thing that sets our brand apart is that we do not design products for everybody. We don't even think about everyone. We think about the most discerning, ridiculously picky fragrance junkie and we design for them. And as long as I own this company, we will always do that. I don't think what is going to sell. And we have had epic failures and we have had big wins and everything in between, and that's exactly how I want it. We do what we love, and that's really important. And I hope that we always stay that way."
Top 3 Best-sellers
"So our top three eau de parfums are, by a long shot, Midnight in Milan and Kyoto in Bloom and Forever Florence. As for candles, they're different in Australia. It's A Tahaa Affair, Lost in Amalfi, and Kyoto in Bloom. In the US [where Glasshouse has recently launched], however, it's Kyoto in Bloom, Lost in Amafi, and The Hamptons. It's completely different!"
What Australians look for in a candle vs Americans
"Americans like, fresh, woody, clean, citrus, and florals. For Australians, there are triggers for liking things that are nostalgic that you grow up with. One of those notes is coconut. So, even if we bury it in amber and wood and other notes, and green notes and florals, as long as it's present there (and we don't even have to call it out), someone's gonna smell it and go, 'oh, there's something about it.' There are others, too, like soft woods and more nature scents. In the USA, it would be something like a green grass."
"I have probably 200 candles around my apartment." 

Nicole Eckels, founder of Glasshouse Fragrances
Nicole's go-to Glasshouse candles
"If you came into my home, you would see that it's pretty sterile because I'm constantly testing new things. But there are days when tools are down and I am not working. And that is very seasonal and mood based. I believe your sense of smell is the most powerful one of all. It is a wardrobe or design element that you can use to feel, so sometimes I feel like A Tahaa Affair; sometimes I feel like Kakadu Dreaming, which I love; and then there's The Hamptons, which I love, too. So it just depends. Like for Christmas: everyone's gonna go, 'oh, I'm shocked and horrified' but I don't burn Night Before Christmas. Because my childhood was filled with pine and cedar and dark wood. But I love burning Night Before Christmas throughout the year. 
Top 3 favourites of all time
"Kakadu Dreaming, The Hamptons and Forever Florence. When my tools are down and I'm not working, I want a comforting backdrop that coexists with me. All of these sense do that, that's why I love them."
Most meaningful candle scent
"I think Kyoto in Bloom. This is the perfect example of something that was really derived from the place of the visit. When I was 16, I went on an exchange student program to Kyoto and I'd never been away from my family, so, it was quite exciting. I loved it. I remember just the smells and how exotic everything was, and warm and cosy and woody. I grew up in upstate New York where it's really bright and green; I grew up with lilacs, green grass, and baking smells. And then I went to Kyoto and suddenly I was smelling tea and incense and eating all these things that I had never tried before.
"I think that when you have an inspired idea, you get there very quickly. When you don't have an idea is when it takes a long time."

Nicole Eckels, founder of Glasshouse Fragrances
What I burn when…
First thing in the morning
"Oh, first thing in the morning is not a candle. It's hand and body wash. Anything that blooms! I suppose mid-morning when I sit down to work, that's a different story. I love Lost in Amalfi: it's cleansing, it's bright, it's beautiful. It'd my core fragrance that I put on, or Florence Forever."
Need a pick-me-up
"When I need a pick me up, it's definitely A Tahaa Affair."
In the bedroom
"I love Diving into Cyprus for the bedroom." 
For entertaining
"When I'm entertaining, it's usually The Hamptons."
In summer
"In summer, I'm obsessed with Jubilant Haze and Neon Rays, which is the limited edition summer collection that just happened. Otherwise, my summer go-to is probably Bora Bora Bungalow or Lost in Amalfi."
In winter
"For winter, I love Fireside in Queenstown, which just came out. And Last Run in Aspen, which is also new - it's a truly inspired fragrance."
A sneak peek at what's coming up
"Christmas this year is phenomenal. Our Christmas collection is one of the biggest we've ever done. And the advent calendar in particular. In this year's collection it's mind blowing! I haven't been this excited since my Megan Hess collaboration collection, which was like 10 years ago!!"
Nicole's Australian beauty faves
"There are plenty. One that I really love right now is someone gave me a Mermade hair tool. When I use it, my hair looks like a Barbie mermaid. I also, of course, love Aesop like everybody else. Plus, I'm always using Bondi Sands sunscreen."