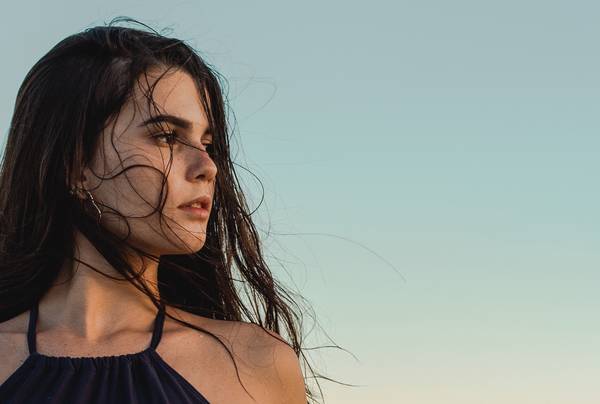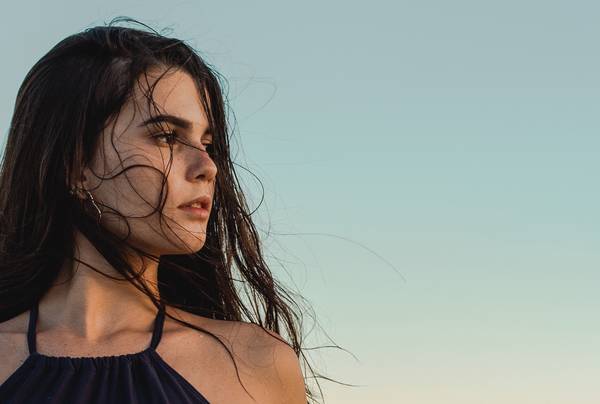 We like to store our winter wardrobes away at the first sign of a balmy summer forecast. And just like bringing out swimwear and dusting off our linen slip dresses, we need to tweak our skincare regimen to suit the seasons. 
With the warmer weather already on the horizon, our key summer skin concerns usually tend to see an increase in oil production, an overdose of sun exposure, and dehydration inside and out. But by simply making slight modifications to your repertoire your skin will remain balanced and glowing as the summer months set in.
Below our founder Jamee, and a-beauty's Content Editor Chelsea share their personal picks for a well-balanced summer skincare routine.
---
Gentle Cleanser
A gentle cleanser within any regimen is essential, particularly when you are planning on a double cleanse in the evenings to remove dirt, grime, and any remnants of the day that may be sitting on the surface - like sunscreen!
Jamee – Synergie Skin UltraCleanse
Active Cleanser
An active cleanser is amazing to use once you have a clean canvas to work with. We love including an active cleanser into our skincare routine that contains AHAs or BHAs to remove any dead skin cells that may be sitting on the surface of the skin.
Chelsea – Douglas Pereira Enzyme Cleanse
Gentle Exfoliant
We love love LOVE a good gentle exfoliant that can be used daily to remove anything that needs a little gentle nudge to move it along off the surface of our skin. Incorporating enzymatic exfoliants is amazing for all skin types, particularly sensitive skins that may not be able to tolerate manual exfoliants.  
Chelsea – Go-To Exfoliating Swipeys
Chemical/Physical Exfoliant
Likewise, we are all about a good gritty exfoliant, particularly in the warmer months when sebum and oil production are plentiful. 
Chelsea – MAAEMO Fruit Enzyme Refiner 
Serum
Serums are a wonderful additional to your skincare regimen as they tend to target specific conditions. Depending on your concern, you may be able to alter your serum arsenal to suit, however, our picks for the best all-rounders to combat multiple issues are below.
Jamee – Alpha-H Vitamin B Serum
Chelsea – Boost Lab Supercharged Skincare Pack
Moisturiser
Depending on your personal preference, you may like to use a thicker moisturiser in the evenings and a lighter moisturiser in the mornings during the summer months. We like to select multi-tasking moisturisers that tick off a few different things at once. It is advised that the moisturiser be used after, or layered on-top of your daily serum.
Chelsea– Cinch Pump & Glow 
Sunscreen
Your daily non-negotiable. Using a broad-spectrum SPF with a minimum of 30+ should be the number one, can't leave the house without it thing you reach for type of a thing. 
Jamee – asap SPF50+ Hydrating Defence
Chelsea – Ultra Violette Supreme Screen SPF50+
Mask
With so many masks on the market to combat everything from lines and wrinkles to pigmentation and dehydration, we find that incorporating a cream mask into your arsenal is extremely beneficial. Try and find a mask that is infused with actives, botanicals and vitamins so you are getting all the benefits in one.
Facial Oil
Facial oils are a real luxe addition to your repertoire and could be seen as an SOS saviour for skin. Using it as is, adding a couple of drops into your moisturiser, or even mixing it into your foundation, facial oils can be used in many different ways according to the seasons.
Chelsea – Maaemo Vitalize Face Elixir
Facial Mist
This is another lust-have product that is amazing for dehydrated, parched skins in the warmer months. We like to have a few mists on the go at once to give a little hydration boost throughout the day. A little a-beauty tip: keep a mist in the fridge so it's extra refreshing on those balmy days when your skin is feeling a little tight. 
Jamee – Sodashi Rejuvenating Face Mist
Chelsea – HydroSkin Vitamin B Mist
Eye Cream or Serum
The final step in a well-rounded regimen is, of course, an eye cream or serum. Our peepers can often go neglected however they are often where we start to show our age (read: crow's feet) so finding a product that not only contains actives to tighten and brighten, but hydrating ingredients too, is equally important. 
Jamee – Vida Glow Age Defiance Eye Cream
Chelsea - Boost Lab Eye Reset Serum