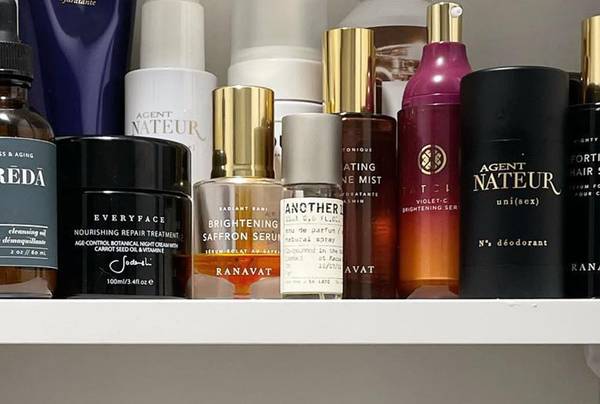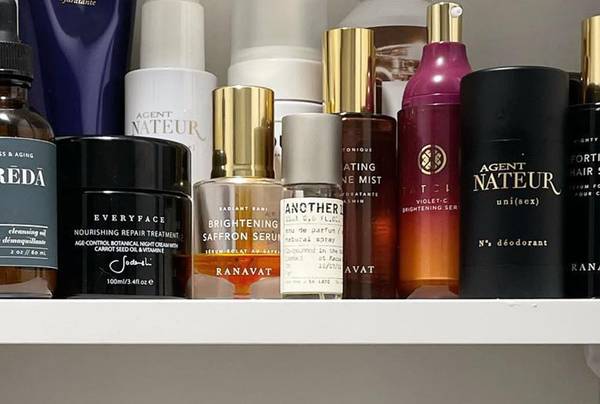 We get it: Looking after your skin, hair, body, etc is important to you, but you also want to get the best bang for your buck. Sometimes spending $100+ on a pot of face cream hardly seems like a savvy use of money when surely there is something just as good - if not better - out there for less, given the millions of options? Well, we couldn't agree more. 
And while we're not denying that some of those expensive beauty products are amazing, we don't believe you need to blow a full month's rent on your beauty routine just to get results. Not when you could swap your luxe go-to beauty buys for these more affordable Australian beauty products that work just as well. 
The best rich moisturiser for the not-so-rich
Swap this: La Mer Crème de la Mer
At $570 a tub, this face cream is a serious splurge that most of us can't afford. Ultra-rich (in texture, not just price tag!), it works to deliver intense moisturisation, natural skin repair, smooth lines and wrinkles, and sooth sensitivities. 
Boasting similar benefits in an equally luxuriously indulgent cream formula, our a-beauty dupe pick is Sodashi Nourishing Repair Treatment. It intensely moisturises to repair skin and combat dryness, delivers powerful age-defying properties to increase elasticity and stimulate new collagen growth, and corrects skin tone for a brighter, more youthful complexion. Since it's a night cream, you also only need to apply it once a day so you're able to stretch the life of this pot of perfection even further, too!
The best seductive niche fragrance
Swap this: Le Labo Santal 33 Eau de Parfum
While the scent takes many to the rugged plains of the American west, it's that sense of freedom and wildness that we love most about it. Added to its mix of cardamom, iris and violet notes is a smoky wood alloy courtesy of Australian sandalwood and cedarwood, plus spicy, leathery, musky notes to round it off. It's one of those fragrances that gets you noticed for all the right reasons.
If you're obsessed with Le Labo Santal 33's warm, musky and addictive scent then you need to try Who is Elijah's His | Her signature fragrance. Just as memorable and beautifully intoxicating, it features top notes of bergamot, violet leaf, cardamom; floral heart notes and base notes of sandalwood, cashmere musk, amber, and oudh. Just like Le Labo's scents, Who Is Elijah's niche fragrances are all cruelty-free, vegan and genderless. 
The best lit-from-within weightless foundation
Swap this: Giorgio Armani Luminous Silk Foundation
There are few foundations with a more loyal following than Giorgio Armani's Luminous Silk Foundation. Adored by celebrities, makeup artists, and everyday Janes alike, we get it: its weightless, incredibly luminous, and airbrushed-like finish delivers a lit-from-within glow that makes everyone's skin look amazing. 
If you want a similar glowing finish in a lightweight texture - with the added bonus of SPF 15 protection - then our go-to Austrlaian beauty dupe for the Giorgio Armani Luminous Silk Foundation is the Eye of Horus Skin Tint Serum. Just like the OG, it delivers a naturally luminous medium buildable coverage for all skin types. You'll love how it helps blur imperfections and even out skin tone for a radiant and healthy complexion that still looks like your skin, only better…for almost half the price! As a nice little bonus, this Eye of Horus foundation dupe is also packed with a unique infusion of ancient oils like moringa, abyssinian, marula and Nigella, along with hemp, pomegranate and baobab oils to help boost collagen production, lock in moisture, and maintain softness, hydration, and elasticity in skin.
The best skin-transforming exfoliating treatment
Swap this: Alpha-H Liquid Gold 
This Australian beauty product has gained itself a cult following worldwide thanks to its powerful 5% Glycolic Acid liquid exfoliating formula, and we love seeing the amazing before and after shots of how it has helped transform many people's skin with seriously luminous results. But we recently discovered another Australian-made exfoliating toner and all of us in the a-beauty office are big fans! 
If you want to save yourself a little with every purchase, and discover one of our favourite skincare brands here on a-beauty, then give asap's Liquid Platinum a try. Also powered by the exfoliating and collagen production-boosting benefits of glycolic acid, what we love about this dupe is that its glycolic acid is slow releasing so it helps all your subsequent skincare penetrate better for greater results. We love this product 2-3 times a week to gently dissolves dead skin cells, help lock in moisture by strengthening the skin's barrier function, reduce the appearance of pigmentation, sun damage, fine lines and wrinkles, and firm, brighten and hydrate the skin.
The best hyaluronic acid serum on a budget
Swap this: La Roche-Posay Hyalu B5 Pure Hyaluronic Acid Face Serum
The French are known for their pharmacy superstars, and La Roche-Posay is one brand name you'll see pop up again and again on those 'best of' lists. But despite being available in chemists, this hyaluronic acid serum costs a pretty penny. And even though it is wonderful for allergy-prone skin (especially in autumn) as well as dry, dehydrated and sensitive skin types, we have something better for you.
Aussie and a mere $29.95 per bottle? Yep, this is a luxe for less dupe you need to add to cart immediately! With every drop you get the goodness of hydrolysed hyaluronic acid (for seriously deep nourshment) as well as pro-vitamin B5 - yep, the same stuff found in the La Roche-Posay formula. This Boost Lab hyaluronic acid serum also contains a natural bio-complex that forms a breathable layer over the skin while drawing moisture into the skin to provide immediate and long-lasting hydration.
Our a-beauty Mukti Organics dupes
Sadly, soon we will no longer be stocking Mukti Organics here on a-beauty - but it's not all bad news. We've wrapped up our favourite a-beauty dupes to replace your go-to Mukti Organics products so you can still get all your beauty essentials in one place here on abeauty.co 
If you love…Mukti Organics Marigold Hydrating Crème
You'll love MAAEMO Hydrating Face Cream for its certified organic formula that's perfect for day and night use. Full of powerful, active botanicals, it's a must-have for skin that is prone to dullness and dehydration. 
If you love…Mukti Organics Bioactive Collagen Booster
You'll love Vida Glow Marine Collagen Original Loose Powder for its firming and plumping properties from the inside out, and its best-selling flavourless formula that provides more versatility when adding it into your daily food or beverage of choice.
If you love…Mukti Organics 2-in-1 Resurfacing Exfoliant
You'll love MAAEMO Fruit Enzyme Refiner for its two-in-one approach to exfoliating that uses a blend of naturally-derived fruit-based enzymes as well as diatomaceous earth for a physical scrub. It will be your new favourite organically certified skin refining scrub!
If you love…Mukti Organics Antioxidant Facial Oil Omega 3-6-9
You'll love Hunter Lab Lipid Vitamin Face Oil for its 99.9% natural formula that enhances luminosity without leaving your skin greasy. Just like the Mukti Organics face oil it's enriched with Kakadu plum, along with a potent blend of antioxidant- and vitamin-rich oils like argan oil, borage oil, rosehip oil, and juniper oil. It's the extra nourishment your dry skin needs, but is also great for helping to balance oily and congested skin types. 
If you love…Mukti Organics Balancing Cleansing Gel
You'll love MAAEMO Purifying Gel Cleanser for its certified organic gel formula that's designed to help manage breakouts and congestion for normal, combination and oily skin types. Loaded with active botanicals, its unique blend of aloe vera, green tea, chamomile, ginger and marshmallow root extracts will leave your skin looking even and radiant.
If you love…Mukti Organics Deep Cleanse Antioxidant Masque
You'll love MAAEMO The Elimination Mask for its potent ability to visibly improve impurities and imperfections so your congested and dull skin is left looking more even, smoother and wonderfully luminous.