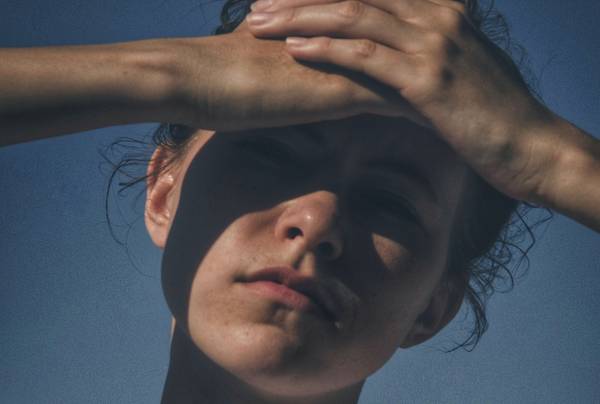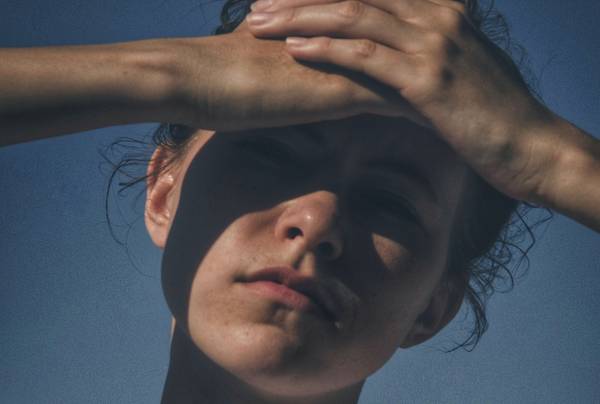 You'd think autumn would be a pretty prime time for your skin to finally look its best. The high heats of summer (and all that sunburn, sweat-blocked pores and redness that comes with it) is behind you, and it's not exactly cold enough for your skin to turn into a dry flaky mess…yet. But the autumn season presents its own set of challenges for your skin. 
"The changing of the season can lead to some dehydration, redness and potential breakouts as your skin adjusts to the new climate," notes our resident a-beauty skin expert and professional Dermal Therapist, Meagan Short. Those unexpected fluctuations in weather as autumn starts to kick in wreaks havoc on our skin as it tries to adjust its natural hydration and oil levels to suit the season. Given autumn can be so unpredictable - 30+degrees one day, low 20-degree days the next - you can't blame your skin for freaking out! 
But what you can do is help your skin by transitioning your skincare routine from summer to autumn with some key product swaps. Keep an eye out for these common skin concerns in autumn, and follow our advice on what you need to add in (or remove) from your regimen.
---
Autumn Skin Concern #1: Dryness
Your top priority: Change your moisturiser 
One of the main changes in the weather between summer and autumn is the drop in humidity, which increases the evaporation of water from the skin. This means your complexion is left searching for hydration so you'll need to replenish moisture with the help of a richer moisturiser. "As we move into the cooler months, we can start to reach for more ceramide-rich moisturisers as they are going to work to maintain hydration and restore the skin's barrier," says Meagan. "Ceramides are lipids that can already be found in the skin but can deplete in cooler weather." Regardless of whether you have dry, oily or combination skin, reassessing the moisturiser you're using in autumn is the biggest change you'll need to make. 
"If you want to stick with your current moisturiser, try adding a few drops of face oil over the top to lock in hydration."

Meagan Short, a-beauty Skin Expert
Autumn Skin Concern #2: Dullness
Your top priority: Amp up your exfoliation
Now's the time to go into repair mode and focus on getting your skin back to healthy post-summer. From battling constant breakouts caused by sweat and sunscreen, to too much sun exposure, your skin is begging for a good exfoliation to buff away dead skin cells and built-up grime, reset, and reveal a new clean surface that's smoother, brighter and ready to soak up all the added moisturisation you have in store for your skin this season. Just note, however, that there's a fine line between exfoliating away your sins of summer and compromising your already struggling skin barrier even further. Meagan's advice is to ease up on your physical exfoliation and consider using a gentler chemical exfoliant, especially one with alpha hydroxy acids (AHAs) like glycolic acid and lactic acid, as they work great to improve texture, tone and dryness. 
If your dull woes aren't solely being caused by a build-up of dead skin cells then you may also want to add a vitamin C serum into your routine. Packed with antioxidants, vitamin C is a great skin-brightening ingredient, and it works wonders to protect skin from free radicals, lighten dark spots, and improve your skin's overall appearance and radiance.
 Autumn Skin Concern #3: Skin Irritation
Your top priority: Repair your skin barrier
The lack of humidity doesn't just cause dryness in our skin - it's also a top contributor to eczema and skin irritation flare-ups. Autumn's shift in weather can leave our skin barrier compromised, which leaves skin more susceptible to moisture loss and sensitivity. "Skin conditions like eczema and perioral dermatitis tend to flare up when we hit changes in the season as our skin starts to adjust to a different climate," explains Meagan. "This change within our skin can impair our barrier and leave our skin in distress as our natural moisturisation levels and lipid levels are impacted. My recommendation during this time is to pull back on any overly active serums. Instead, reach for your hydrating serums, moisturiser and oils, and definitely make the switch to a physical sunscreen. Top ingredients to look for in serums and moisturiser this season are hyaluronic acid, glycerin, and squalane." 
Niacinamide, also known as vitamin B3, is especially useful for helping to calm and soothe the skin and aid in the protection of the skin barrier. If you suffer from eczema, this is a must in your autumn and winter skincare routines.
"Our skin's natural water supply starts to deplete in autumn so start pumping in the hydration in preparation for winter with the help of hyaluronic acid, glycerin, and occlusives like oil-based serums."

Meagan Short, a-beauty Skin Expert
Autumn Skin Concern #4: Pigmentation
Your top priority: Treat your skin to a vitamin C serum
You can blame your summer fun in the sun for this one. While the damage was likely done over the past few months, by now you're probably starting to see any residual sun damage show up in the form of pigmentation on your skin. Luckily, autumn is the perfect time for damage control! With less UV exposure on the cards, you can turn your attention onto brightening and lightening. What you need is a super serum in your skincare line-up that can deliver intense corrective effects on hyperpigmentation by brightening the skin and inhibiting melanin production. For that, you need ingredients with tyrosinase-inhibiting effects, which work to limit the production of melanin. Vitamin C is our go-to (especially Kakadu plum, which is the world's richest source of vitamin C…and an Australian native!). 
Yes! You Still Need To Use Sunscreen in Autumn
"During autumn, we can start to look at switching to physical sunscreens as an option as they are often zinc-based so they're much gentler on the skin whilst the temperature is cooler. They tend to provide more hydration and can deliver more of a glow on the skin. My top pick is the new MAAEMO Pure Defence SPF30. It is packed full of antioxidants and nourishment and doesn't leave any white cast; it's so comfortable to wear." Meagan Short, Dermal Therapist and a-beauty's resident skin expert.