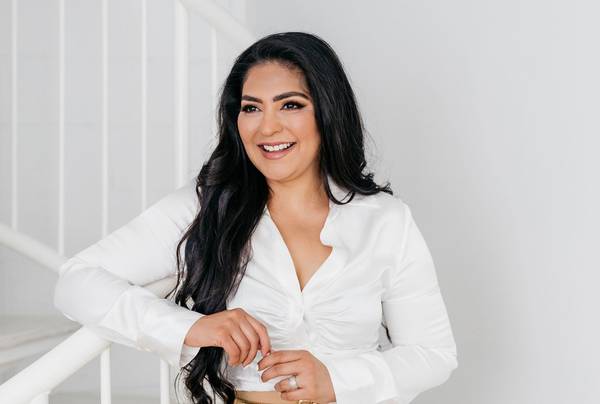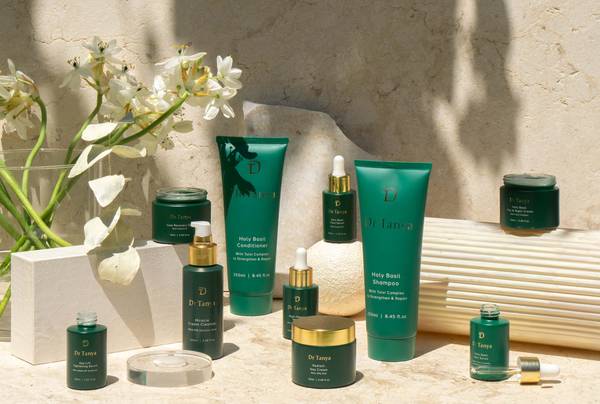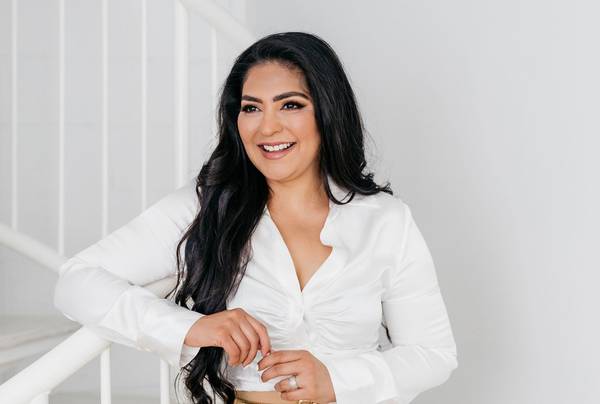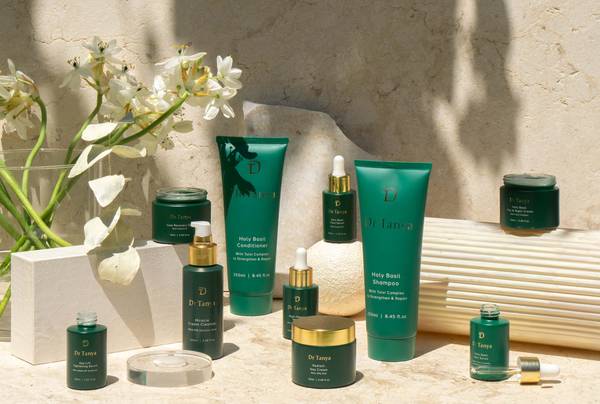 Having witnessed gender inequality first-hand while growing up in India, Dr. Tanya Unni is committed to breaking the bias for the next generation of young Indian girls. Women's education in India is often overlooked in the country's fight against poverty and throughout India's long history, patriarchal and religious practices have greatly affected women's rights and especially their right to an education. 
Dr. Tanya Unni has never let her role as a mother or her upbringing in India as a woman stop her from reaching heights in her career. She's raised two sons, whilst working as a Doctor in India, the UK and now the Gold Coast. The doctor and philanthropist is also about to add beauty entrepreneur to her resume when she launches her own skincare and haircare brand, Dr. Tanya, later this month. She hopes to use some of the proceeds from her products to propel her philanthropic work in India.
In celebration of International Women's Day 2022 and the theme of diversity and inclusivity, we spoke to Dr. Tanya about the hurdles she's had to overcome and how she thinks the beauty industry can improve when it comes to embracing multiculturalism.
---
You're a strong advocate for helping young females in India overcome gender bias. What sort of hurdles do women in India face?
"India has come a long way in how women are treated in terms of equality and education opportunities for girls and respecting women's career choices. However, a lot of work still needs to be done, especially in educating society against young girls being married off and spoken for by a man. This choice should be given to the girl, when marrying (if they want to) and they should be given the right to choose when to marry. The reason a lot of girls with big dreams, aspirations, visions, and skills are not able to progress is due to the societal expectation with repeat marriage and thereafter her family responsibilities. Young women deserve to be taught financial independence as a priority over getting married off."
What are some of the hurdles you had to overcome to get to where you are today?
"The first thought that comes to mind when it comes to the hurdles I've had to overcome, is the stereotypes about my gender and my origin. People think that being an entrepreneur and a businesswoman, that we must be too independent, too demanding, or selfish and that we must be putting our dreams and aspirations over prioritising raising or looking after a family."
"Mother's guilt, cultural diversity and being a female entrepreneur were the three main hurdles that I've had to overcome."

Dr. Tanya Unni, doctor and philanthropist
What does beauty mean to you?
"Beauty to me is expressing who you are. Not to be mistaken with attracting the opposite sex, but to feel confident and happy in oneself. The face is a mirror of our heart and mind; it is a reflection of our inner happiness."
When do you feel most empowered?
"I feel the most empowered when I am in my creative space and when I allow my thoughts to flow freely. I give my thoughts special wings to fly to as high as they can without any limitation, beyond any societal restrictions. I love to use my pen to create what I have in my mind and bring concepts to life.
These concepts are often connected to a problem that I've been looking to solve. I feel empowered when I see my concept coming to life. I feel when I am able to do this, I am inspiring other young women, women from multicultural backgrounds, to also follow their dreams."
"Dare to dream, let your dreams get wings, and finally you will see the world through a different perspective."

Dr. Tanya Unni, doctor and philanthropist
Who is your biggest inspiration in the beauty industry?
"Two incredible women inspired me, their stories, their journeys and how they did what they did. Bobbi Brown and Michelle Doherty, the founder of Alpha-H."
What's the best advice you've been given by another woman? 
"The best advice given to me by another woman was a few years ago when I was still very new and trying to make my way into the industry - starting my own business having no prior experience or knowledge. One lady who I dearly consider as my 'Australian Mother', told me that when I walk into a room or anywhere even if I have not been there before, and I am not familiar with the people or surroundings, I should just keep walking like a queen, wearing my confidence. This is the best advice I've received, and I've practised ever since."
"I feel when a woman is confident, she is unstoppable."

Dr. Tanya Unni, doctor and philanthropist
How do you think the beauty industry can improve when it comes to diversity and inclusivity?
"When I first started considering entering this field, I was incredibly nervous. I was not confident and some of these inhibitions still exist. The main reason is my ethic background: I feared not being accepted. I feared people would not trust my brand and buy it. My other fear was to put my face in front of the media, and to be the face of my brand. Wouldn't this damage my brand? My Indian origin, my colour? Then I wondered why I was thinking like this. I am as much an Australia and a proud one, just like anyone else.
Then there was a moment of self-reflection, self-acceptance, and a critical reflection of the stereotypes in the beauty industry. Let's be real: How many of us have friends and family from multicultural backgrounds? We are not all perfect models. We are diverse, vary in colour, culture, different body shapes and height, yet we are beautiful in our own way.
I believe we should be brave to include diversity, multiculturalism in the beauty industry. Let's dig a little deeper. The concept of beauty I think does originate from the film industry and fashion industry. We tend to also follow the trends."
What inspired you to launch your own beauty brand?
"I have always been fascinated by how people look after their skin in the movie industry. I also started to investigate other cultures' beauty rituals and beauty regimens as I was always interested in how my mother, grandmother and aunty managed to have youthful-looking skin without premature grey hair, and how they had a full scalp of thick hair. This inspired me to bring some of this into my own practice. That's why I developed and formulated my own cosmeceutical that I could also recommend to my patients to achieve results and be able to use it safely."
"Celebrating the native Indian herb Holy Basil, my products promote rituals rooted in Ayurvedic practice to achieve optimum results and transform the skin from within."

Dr. Tanya Unni, doctor and philanthropist
How do you want your customers to feel when they use your products?
"Every product was born from managing personal skincare issues - being a busy working mum with severe modern-day stressors but still wanting to look good and present well. I want to feel nurtured, loved, cared for, proud and empowered. I want my customers to experience the same emotion that I feel using my products. I want them to feel like their problems are heard and resolved when using Dr. Tanya skin and haircare."