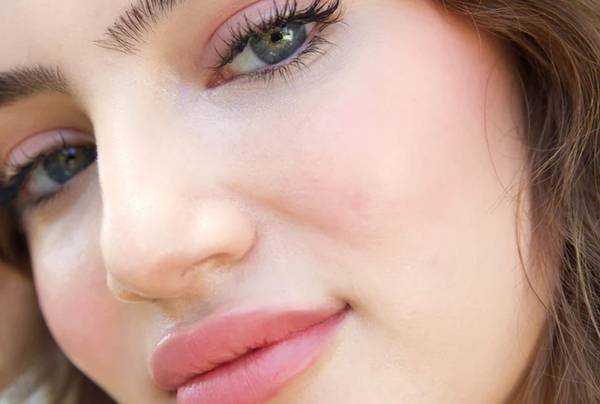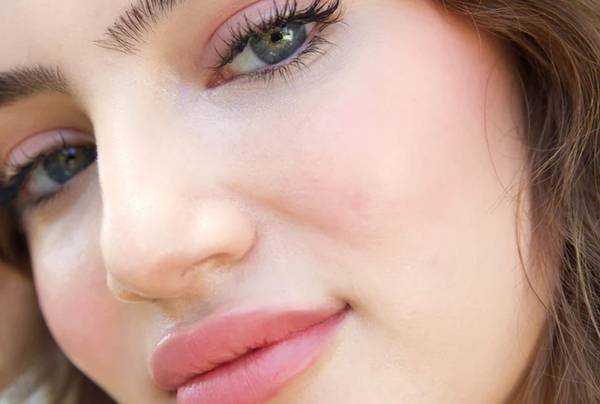 Words by Qiana Whittle
The allure of springtime is not merely confined to nature's awakening; it extends into our beauty routines as well. It's a season where we shed the layers of winter and welcome the vibrancy of new beginnings.
Much like the weather, the world of beauty is ever-evolving. Spring beckons us to embrace a renewed sense of self - one that radiates freshness, exudes vitality, and dares to be bold. We've compiled a list of nine Spring beauty trends to keep you up-to-date and reinvigorated all season long.
---
Bright Eyeliner
Those who survived the bright eyeliner trend of the early 2000s may be wincing, but worry not. White and light pink eyeliner is making a triumphant return, but this time it's all about subtlety. This technique instantly opens the eyes, creating an illusion of brightness and increased size. By delicately lining the waterline with these soft hues, you achieve a refreshed and awake appearance. 
Our a-beauty Pick: Ere Perez Jojoba Eye Pencil Bronze
Contour Underpainting
Underpainting is the practice of applying liquid contour, blush and concealer prior to foundation. This method creates a gentler and more harmonious blend of products, devoid of harsh lines and shadows. Spring is all about no-makeup-makeup, and underpainting is excellent for achieving a flawlessly chiselled complexion without looking like you're wearing anything at all. 
Our a-beauty Pick: Eye of Horus Ritual Foundation Stick
SFF - Simplified Fresh Face
Better known as the 'glazed donut look', simplified-fresh-face signifies youth, health and radiance. Perfect for Spring, this makeup style is all about creating a glowy, dewy and fresh-faced look. The key to achieving SFF is a really great base. Ensure your face is super hydrated and moisturised, and opt for liquid or cream products instead of matte or powder. Illuminate your cheekbones, inner corners of your eyes, temples and cupid's bow, and finish off the look with a glossy lip.

Our a-beauty Pick: Eye of Horus Luminous Highlighter in Solar Quartz
Collagen Cocktails
As cocktail party season is on the way, ensuring your health remains balanced is vital. Elevate your cocktail game by infusing a touch of collagen powder. We all know alcohol isn't great for the skin, but mixing collagen into your drinks is one way to mitigate some of the damage. Plus, it offers a yummy factor that's hard to resist. 
Our a-beauty Pick: The Beauty Chef Collagen Inner Beauty Boost
Latte, Espresso and Strawberry Makeup
Latte, espresso and strawberry makeup are currently the talk of the town. These delightful colour tones encapsulate spring's essence with comforting brown shades and a vibrant pop of strawberry hues. The Latte trend brings cozy neutrals reminiscent of freshly brewed coffee, the Espresso look captures romantic, lustful and bold eyes, while the Strawberry trend infuses cheeks and lips with a flirty rosy flush. Enhance your facial features and fashion with one of these looks.
Our a-beauty Pick: Ere Perez Carrot Colour Pot in Humble 
Face Sculpting
Tik toks face sculpting trend has taken over the beauty world with countless tools and methods for enhancing the face. Sculpting brushes allow precise application of shadow and highlight, accentuating the natural bone structure. Gua sha tools and ice rollers take it a step further, promoting lymphatic drainage and toning for a more defined look. The fusion of technique and tools empowers individuals to morph their canvas, emphasising angles and curves.
Our a-beauty Pick: Base Camp Beauty Stainless Steel Gua Sha
Bare it all
The 'Bare It All' beauty trend advocates for a natural appearance over heavy makeup, and we are all here for it. The trend encourages us to forego layers of makeup and let the skin breathe, celebrates self-confidence and healthier skin. It's a nod to authenticity, promoting beauty in its raw and genuine form. Whether you wear makeup or not, it is so important to prioritise good skincare and SPF. 
Our a-beauty Pick: Avocado Zinc Natural Tinted Moisturiser with SPF 50
Gradient nails
As Spring blooms, vibrant and bold gradient nails take the spotlight. This trend blends soft transitions of colours with an exciting pop of pigment. The result is a playful and bold nail that captures the season's energy. Embrace the hues and let your nails become a reflection of the warmer weather.
Our a-beauty Pick: Hunter Lab Heavenly Hands 
Glossy hair
In synchrony with the 'glazed donut' face comes glossy hair. For enviably shiny hair, incorporate a silk pillowcase, a quality hair oil, clarifying hair mask, and a cold-water rinse into your haircare routine. Glossy, nourished hair is the trend to be on this Spring.
Our a-beauty Pick: O&M Original Mineral Frizzy Logic Shine Spray