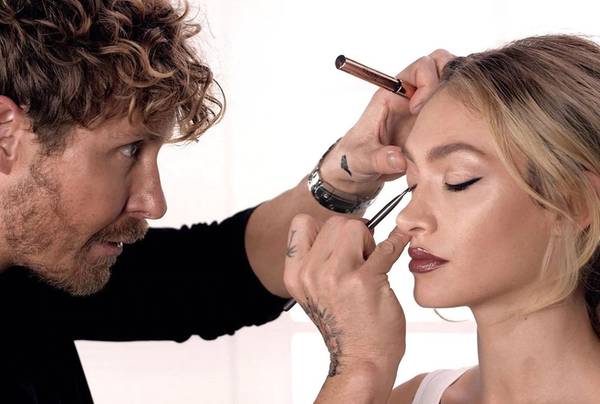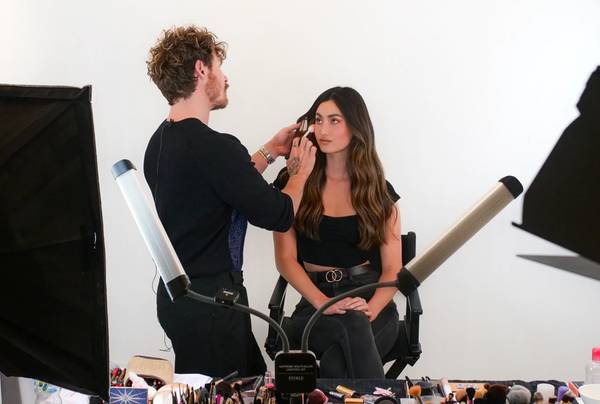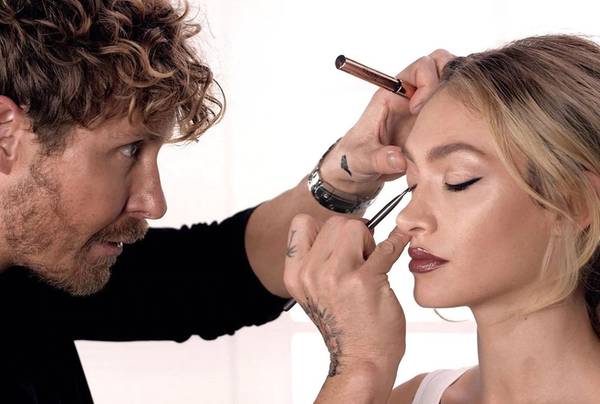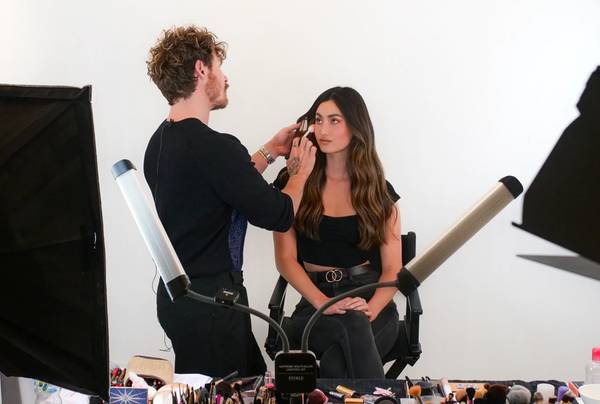 If you've ever longed to learn how to nail that golden 'lit from within' glow that's synonymous with an Aussie summer, then Max May is your man. He's also not afraid of a little colour when the occasion calls for it, which is just another reason he's our go-to man for daily makeup inspiration. 
The makeup artist and hairstylist has been waving his magical makeup wand over some of Australia's most beautiful faces for more than a decade and we never tire of staring at his stunning work. He regularly shares his makeup wisdom during masterclasses and is an ambassador for Australian makeup brand Nude by Nature, plus, he's a big fan of many other Australian beauty brands, including Eye of Horus and Ere Perez.
We stole a few minutes of Max's time to find out where he thinks we outshine the rest of the world when it comes to beauty, and what his top makeup advice is.
---
What is a-beauty? 
"Generally speaking, I think we are more minimal when it comes to beauty. It's just more suited to our climate. It's that beach girl done but not done vibe." 
What Australia does best in beauty 
"In my eyes, I feel like Australian women understand 'subtle' and 'understated' really well. They know how to accent their faces with a touch of colour, defined brows/lashes, or perfect their skin really well. It's a less is more approach which works well with our climate. It's particularly on point when it comes to capturing warmer weather makeup looks like using bronzers, luminiser and making their skin glow!"  
"There is also something about a day in the sun and the sea that makes me feel amazing afterwards!"

Max May, Australian makeup artist
I feel my best when…
"I feel my best when I'm looking after myself consistently and well. That means eating well, exercising and being active, sleeping regularly, and looking after my skin."
Must-haves in his kit
"I have a bit of a blush addiction. Blush, in my opinion, is the unsung hero of makeup. It just fixes everything: brightens skin, brings out your eye colour, makes you look younger, it even brightens under-eye circles."

"I'm a huge advocate and wearer of sunscreen. I've seen so much skin damage from the sun on clients and family that I refuse to suffer the same."

Max May, Australian makeup artist
Max's beauty mantra
"Focus on the parts of your face you like most rather than the bits you don't. Add colour, sculpt and define those favourite parts, and then - and only then - you can do the bits you don't like. Starting with a positive will change the experience and the results will show that. You might even find that when you get to doing the bits of your face you don't like, you don't even notice them as much!"
Make sure you stay tuned for part two of our interview with Max where he shares his favourite Australian beauty product.